With 'Free Fire,' Ben Wheatley Puts His Bloody Stamp On Boston Crime Comedy
"Free Fire," the plucky black comedy about an arms deal gone awry, just might be the most gonzo crime movie to be set in Boston — and it wasn't even shot here.
Ben Wheatley, the hip noirish auteur who turned heads with "Kill List" and, more recently, the near-apocalyptic anthropology experiment "High Rise," shot this battle royal in a dilapidated warehouse in England. Much of the cast too is European and thankfully, only one is tasked with attempting our infamous accent.
Early on, we get a slick nighttime glimmer across the harbor at a silhouette that looks vaguely like our stately Custom House Tower. Beyond that, nothing in the film feels remotely Boston. And to compound the foreign-familiar feeling, it's set in the late-1970s when 8-track was king, and John Denver rules the soundtrack. Why the British director and his co-writer and wife, Amy Jump, decided to set such a caper in Boston probably had something to do with the allure of our rich criminal lore that has become boundless in its cinematic incarnations.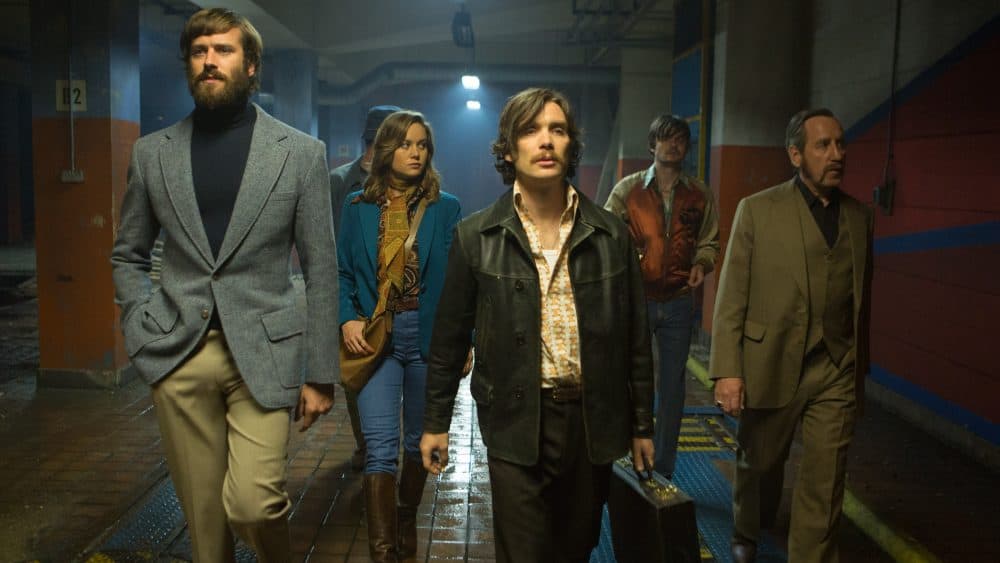 The orientation doesn't matter so much as we're quickly inside an abandoned factory warehouse where practically all of the action takes place (the film's only 85 minutes long and I'd say that 84 of them are in, or just outside the waterfront warehouse that you can imagine being in the now bustling Seaport back when it was a desolate industrial wasteland). What Wheatley and Jump serve up is a thick den of thieves with hidden agendas and a double dealer, a plot structure Quentin Tarantino made retro-hip with "Reservoir Dogs" in 1992 and his 2015 western redux, "The Hateful Eight." Wheatley, a stylist of hyper violence in his own right, takes the barebones and puts his bloody stamp on it.
It's a critical cache of guns that draws the potent potpourri of personality to the industrial site. You've got Chris (Cillian Murphy) in from Ireland, looking to make a score for the IRA with locals Frank (Wheatley regular Michael Smiley) and womanizing junkie Stevo (Sam Riley, so excellent in 2007's "Control" and showing a capable Boston accent here) in tow as backup. The deal's set up by the one "bird" in the mix, Justine (Brie Larson, whose harrowing performance in "Room" netted her an Oscar) and a burly middleman named Ord (Armie Hammer, who played the Winklevoss twins in "The Social Network") emcees the exchange. Late to the party are the dealers, Vernon (Sharlto Copley, the South African actor from "District 9") and Martin (Babou Ceesay), who show up in loud leisure suits with even brasher tongues.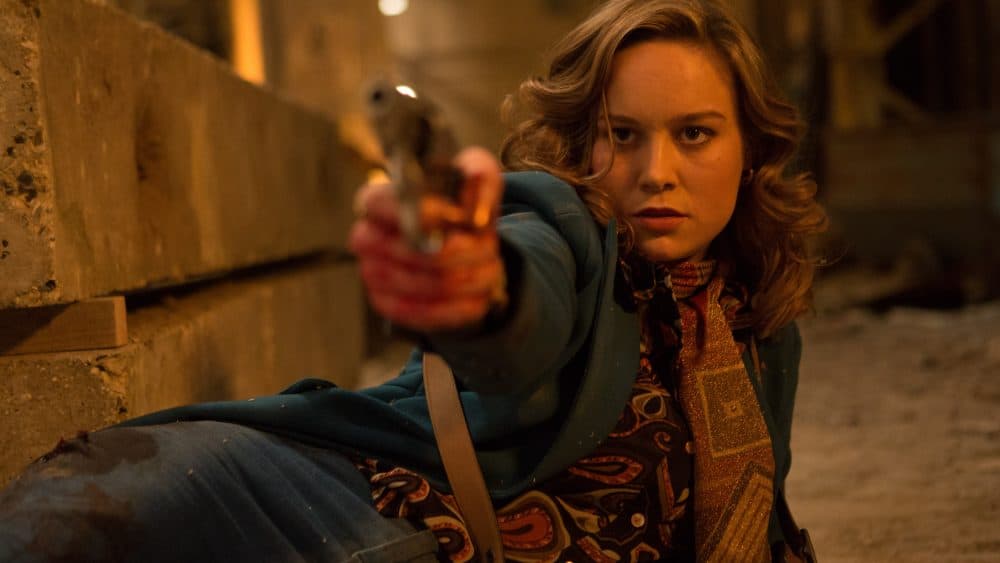 Things go sideways fast. To begin with, the "merch" in question isn't the AK-47s that Chris and company requested. Then one of the bagmen (Jack Reynor) recognizes Stevo from a previous night's altercation. Big words become blows and a debasing sexualization of a relative leads to the first shot. Many more follow.
I'm not sure how many bullets were let loose in Sam Peckinpah's classic western, "The Wild Bunch" (1969) but Wheatley's shell count here just might be on par. Everyone catches lead. It's not a question of if, but how much. One unlucky participant even wanders about the grimy arena with some of his grey matter hanging out while folks hole up, reload and lob cheeky insults that find their mark more effectively than the ceaseless fusillade of projectiles.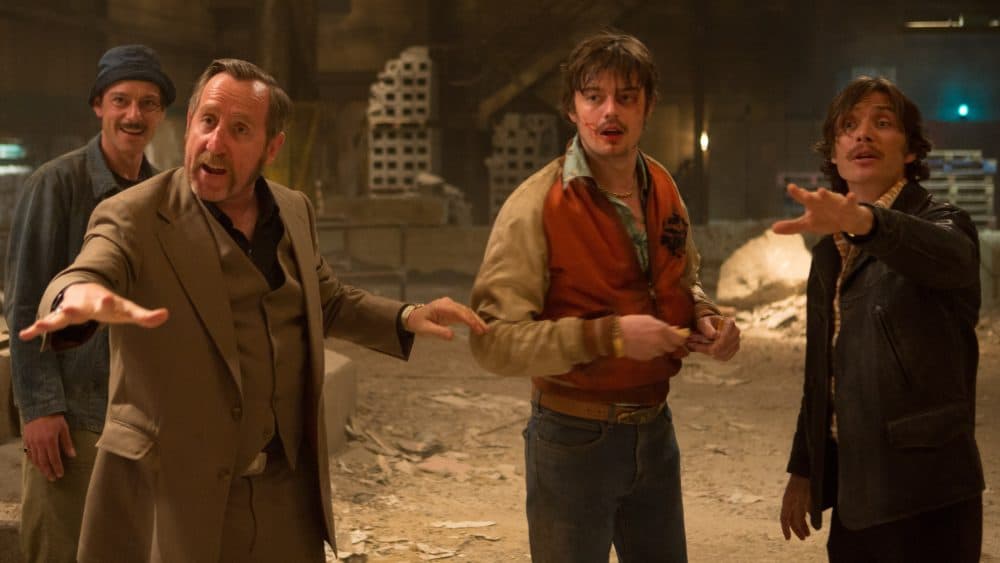 Ultimately, with bloodied shooters crawling Leonardo DiCaprio-style (think "The Revenant") into squalid enclaves that feel leftover from Wheatley's "High Rise," the theatrical absurdity of unchecked violence begins to feel stagy and overplayed. It's Wheatley's keen eye, dark comical proclivity and a spirited cast that hold things together. Not enough can be said about Murphy and Riley's efforts in cementing the base, but "Free Fire" is really Copley's film. His Vern, something of a lurid mashup of Begbie (from "Trainspotting") and Inspector Clouseau, making shameless passes at Justine and raucous idle threats, keeps things firing even when it feels like the last clip's in the chamber.
"Free Fire" won't take away the title of the most gonzo Boston film from "Boondock Saints" (1999) — though competency-wise, it's not in the same stratosphere. And about the locale, "Free Fire" could have been set anywhere and in any era, even the future, and its devilishly bloody charms would still work.
Wheatley has always had a nose for unsavory sorts. And with his embarrassment of riches in "Free Fire," we all get to cash in.