The 3 Best Short Film Programs To Catch At IFFBoston This Year
06:04
Play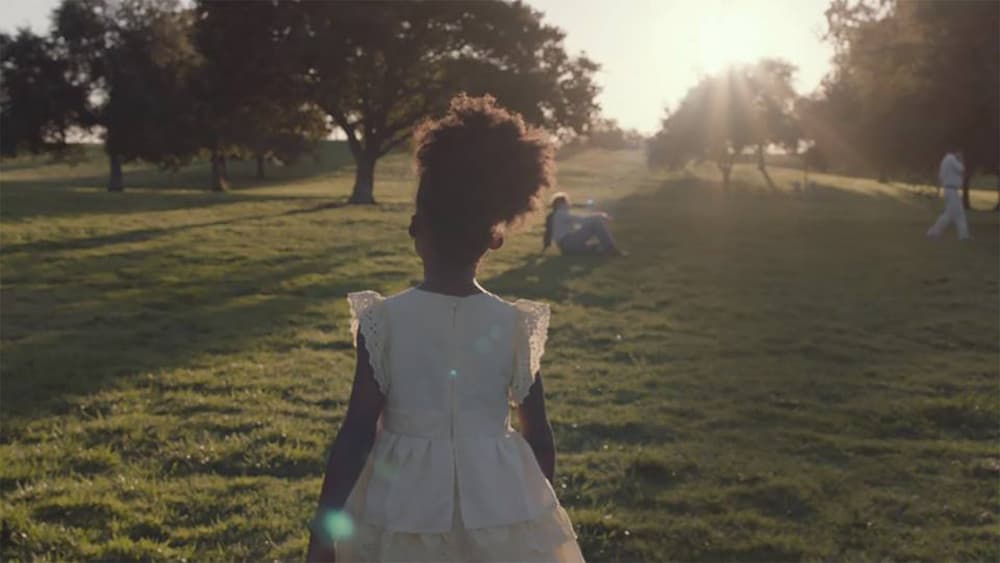 This article is more than 4 years old.
In the best circumstances, watching a program of short format films should be a process of discovery. My preference is to know as little as possible going in. Then, sit back and wait for the unexpected. With that process in mind, I'm starting with my three favorite shorts programs from this year's Independent Film Festival Boston (IFFBoston).
The festival runs from Wednesday, April 26 through Wednesday, May 3, with shorts programs starting on Thursday and running often more than once through Monday. All shorts programs screen at the Somerville Theatre, the main venue of the four.
As with past festivals (a whopping 14 years of them), the shorts are divided by "documentary" and fiction or "narrative." Otherwise they're simply labeled A through K. The films within a program often share a thematic undercurrent, such as how the documentaries in Shorts C all explore the preservation of a passing trade or craft (like the couple who unearths movie treasures in Adam Roffman's "The Collection" or the philosophical musing by a Maine taxidermist and watchmaker in "Preparations for the Forest" and "The Watchmaker," respectively.)
Overall, the documentaries dominate this year's 57 competition shorts in both quantity and quality. And like the documentary feature lineup, IFFBoston is often the best, and in some cases the only place, to see certain local topics and the work of local filmmakers on the big screen. Because shorts can be more difficult to circulate than features, IFFBoston remains an important intersection for regional audiences and artists of the short form.
Here are my picks for the three shorts programs to see: D, F, and H
Shorts D = Delta: Documentary
This program grapples with questions of morality and stewardship related to the natural world. A few will especially appeal to the farm to table set.
One of the most memorable for its refreshing formal approach, "If I Didn't Make It" opens right into the life of man who has been goat farming and cheese making for 15 years. Instead of plotting along the tension of will or won't the farmer have to sell, this film proceeds like literary flash fiction, plunging head-first into the uneasiness of major transition. Change ripples far beyond the main character and includes his love interest and the regulars who gather for and lament his multi-course "porch dinners."
Another film introduces the concept of an adventure playgrounds — chock full of open, burning fire pits, rusted out cars and exposed nails. All for kids, no adults allowed. Reminiscent of John Marshall's "Vermont Kids," Michele Meek's "Imagine 37 Kolle" follows two girls as they direct their own play through one such "minefield" of a playground in Berlin (there are some 1,000 in Europe and only 10 in the United States). Interspersed with animation from the girls' point of view and with shots of a hand grasping the sharp edge of a rusted piece of metal, this short might make adults nervous but the point is to question that impulse. (Disclaimer: Michele's board president at The Independent, where I'm a contributing editor.)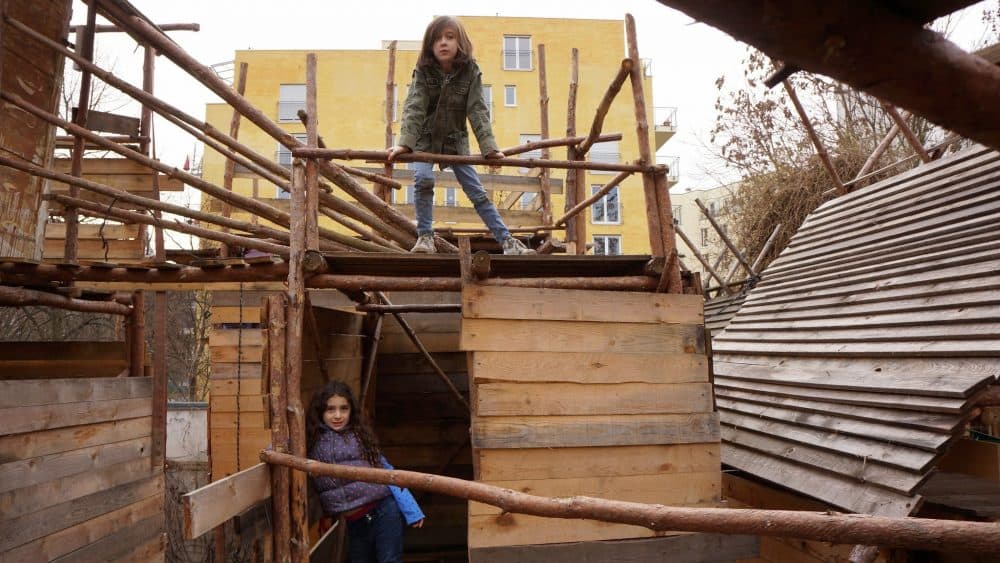 The remainder of the D program includes the lively "Blind Sushi," about a visually impaired writer who bonds with a Connecticut sushi chef who forages for then cooks with invasive species; the touching "Elias' Stand," about a Cambridge boy who becomes a vegetarian and sells lemonade to benefit a sheep in sanctuary; the beautifully shot and meditative "Guided," about an aging Maine wilderness guide; and "Swim For Life," a record of a Provincetown swim that has become an emotional memorial and significant fundraiser for those lost to or struggling with HIV-AIDS.
Shorts F = Foxtrot: Documentary
Short format documentaries are often portraits of one very intriguing character. Block F lays a kaleidoscope on what could be called "Portraits of White Dudes," and reckons with all the baggage that such a label would carry. "Lavoyger" is the first name of a Texas ranch hand who calls himself half Mexican, half "gringo." He leads the mega-wealthy (the likes of Bushes and Cheneys) on quail hunts and also gives border crossers food, shelter and water. "If I feel like it, I turn 'em in. And if I don't feel like it, I don't. Most of the time I don't," shrugs Lavoyger. This film may be shot in black and white but presents its main character, and the complicated immigration situation as anything but. He says that inside his Marlboro Man façade there's "a hurt kid inside."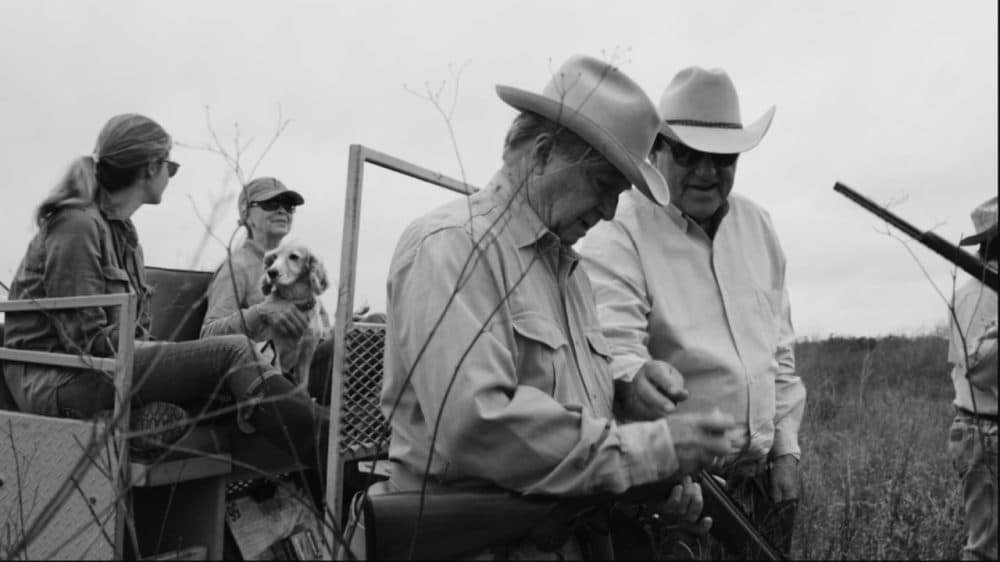 In "Troll: A Southern Tale" it's unclear if the main character is for real or if he's some reality TV regurgitation inspired by Harmony Korine. He mostly spews hatred from inside the walls of a decrepit, moldy motel. He says if someone really irks him, he sends virtual death threats by way of his 70 odd troll accounts. Then comes one of the most arresting moments in the entire shorts lineup: He talks of posting a friend's abuse of a dead dolphin to YouTube. Hold on, is he serious? Should I go look that up? "Troll" catches the viewer in the very act that makes the main character lambaste the world — the erasure of authenticity and the grotesque urge to perform like there's a camera on all the time.
If "Troll" disturbs, then there's more coming in F with "Ubermensch," about two goth men who veer between self-harm and pig mutilation. "Working Stiff" is the seeming antidote — the goth man's coffin, if you will — of a prolific cartoonist paralyzed by his day job. Also in this program is "Hafe," a playful anecdote about a scientific discovery that gets rejected by New England Journal of "Colonial" Medicine. Then there's the queasily riveting "Gut Hack," which charts one man's scientific experiment to replace all of his internal and external bacteria.
Shorts H = Hotel: Narrative
Shorts H stands out for its ambitious and often funny sci-fi storytelling as well meticulously well-chosen locations or set design. "CTRL Z" takes place in the booth of an otherworldly diner (miraculously a real place in Stockport, England). A young man has invented a box that can reset life back to that point. He uses it, of course, to woo a woman, but not the one he's with. A witty script with precision timing make for an entertaining whoosh away from this world and its mortal limitations.
"Einstein-Rosen" takes a giant paved square surrounded by nearly windowless block architecture of the late '60s, four actors and an unsuspecting turtle, and brings Einstein's theory of special relativity to life. The snappy script will be music to the ears of science teachers everywhere. Here's a short to show in class!
"They Charge for The Sun" tells the dystopian tale of how a community survives the terror of sunshine. Like Ray Bradbury's "All Summer In A Day," it sympathizes with one young girl. Terence Nance ("An Oversimplification Of Her Beauty") wrote and directed this simple and stirring drama, flawlessly shot under the germane predicament of very low light.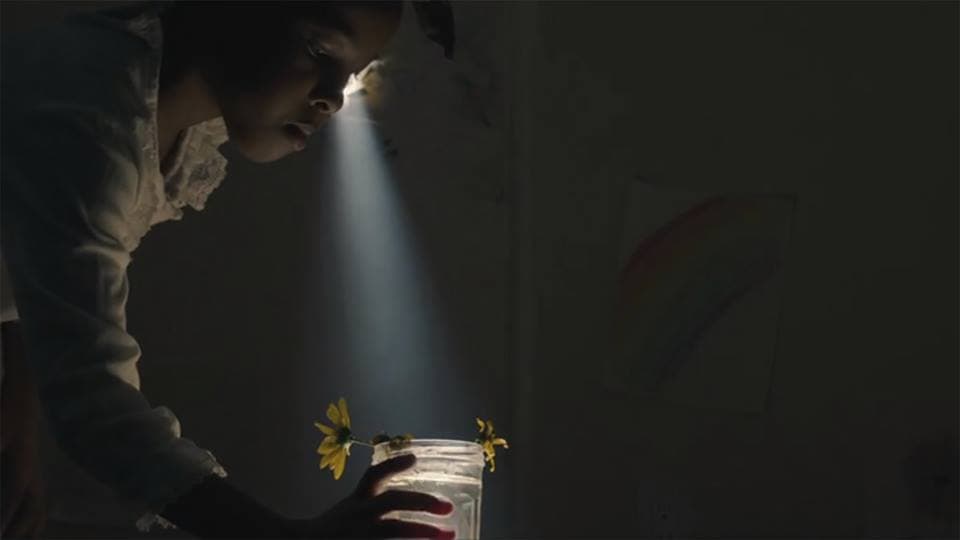 Rounding off this intriguing program is the locally-made "Hunt," about a zombie-like woman who crawls out of the ocean and into the car of a woman willing to give her a ride "to the city, to Roxbury" and "Icarus," a convincing outer space saga that likely boats the biggest budget of any other short in the program.
Other Shorts To Catch
In addition to the three programs, there are some individual films that merit attention. "The Glorious Future" (Shorts A = Alpha: Documentary), directed by Laura Longsworth, is a delightful and inspiring study of Somerville activist and bike teacher Susan McLucas. This is a woman who shovels snow off a playground in order for the lessons to go on. "I'm always telling people, 'Look out there, the glorious future, it's coming into view…" That's her line as terrified adults wobble forward on two wheels. There's something magnificent about seeing fear transformed into joy right in front of your eyes. (If I had to pick an absolute favorite short, this would be it.)
"Rich Man Dan" (Shorts B = Bravo: Documentary) is another locally-made documentary. Amy Augustino never really knew what her dad did for work so she decided to take a camera into his metal stripping shop in Worcester. It's a dying trade and Augustino is there to witness the last vintage car baptized by her father in a huge vat of sodium hydroxide.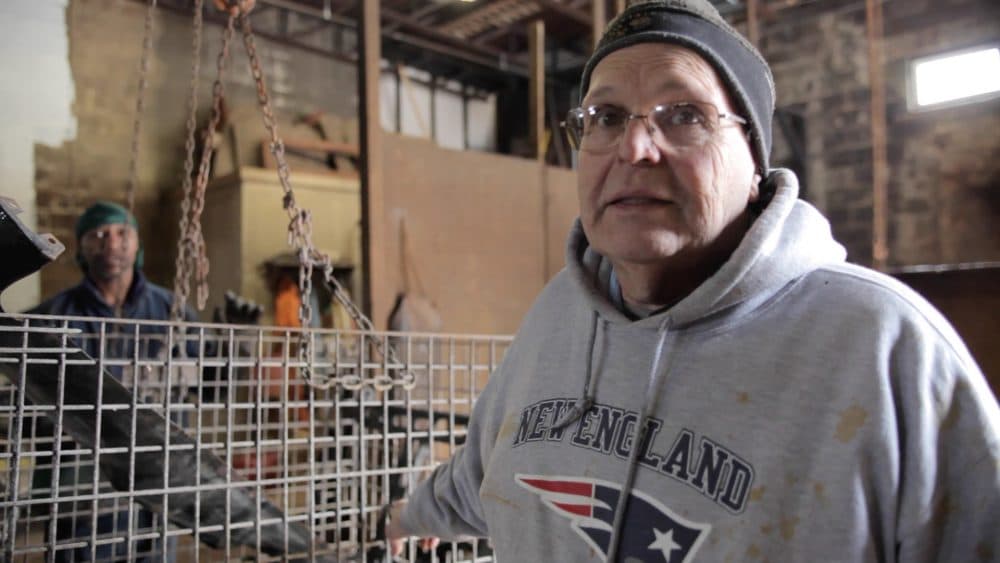 Two favorite filmmakers from previous IFFBostons -- Josh Seftel ("The Many Sad Fates of Mr. Toledano") and Stephen Maing ("The Surrender") — return with "Zain's Summer: From Refugee to American Boy" (Shorts E = Echo: Documentary), an optimistic take on a young Pakistani boy's six-week transformation from nervous nelly to Michael Jackson impersonator during a summer program to prepare him for full-time school in the United States.
Both "Lawman" and "The Sub" stood out in Shorts I, aka the horror block. "Lawman" has all the elements of a classic Western (horses, campfires, shotguns -- and a moral dilemma about "the law"). It's based on the true story of Bass Reeves, the first African-American deputy marshal. In "The Sub" Zoe Jarman ("The Mindy Project") plays a Skittle-popping young adult who sees herself in an ostracized lacrosse player on her first (and last) day as a substitute teacher.
"The Privates" and "When Jeff Tried to Save the World" stood out in Shorts J, the indie emo music and comedy block. "The Privates" is an allegorical charmer about a band that plays so crazy good their music burns down houses. Think live action "Scooby-Doo" meets "Wild Kratts" but aimed at millennials. "Jeff" resurrects the underrated Jon Heder ("Napoleon Dynamite") as an MIT dropout who discovers that what he's meant to do is manage a bowling alley. Now if that's not a world to save, then what is?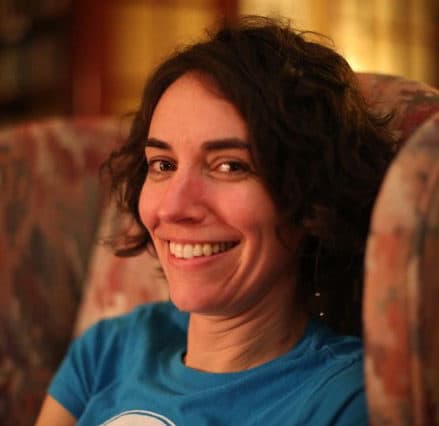 Erin Trahan Film Writer
Erin Trahan writes about film for WBUR.