Brigham And Women's Hospital Offers Buyouts. Here Are Some Forces Behind Them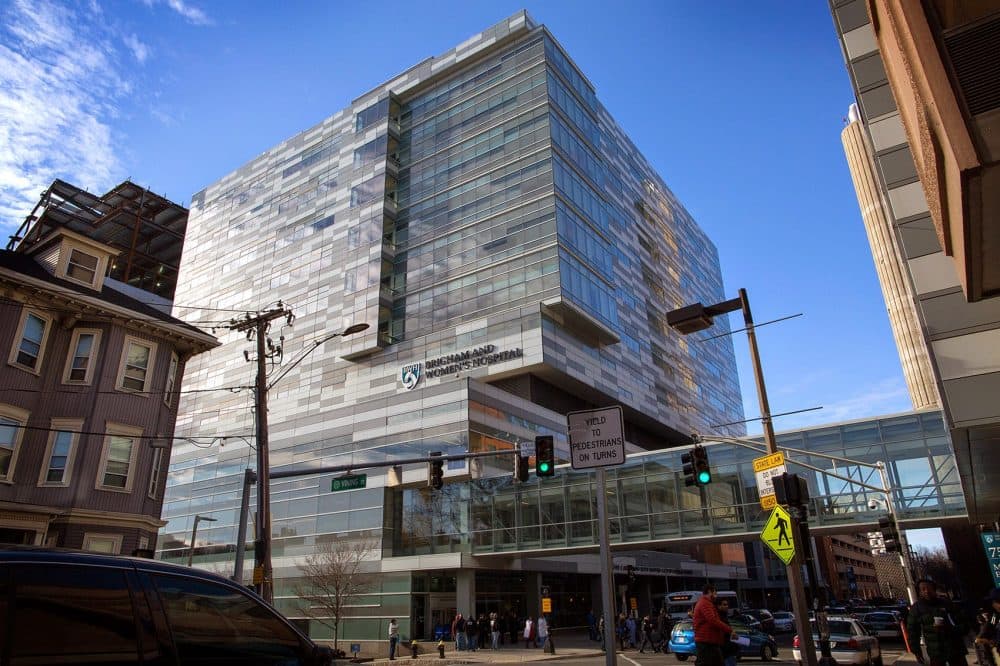 This article is more than 4 years old.
The offer arrived Thursday morning in the inbox of all staff at Brigham and Women's Hospital, the state's largest maternity hospital. Those 60 or older would be eligible for a voluntary buyout the hospital plans to finalize by late July.
"This generous benefit will honor those whose careers are winding down and create opportunities for emerging leaders within the organization. It will also help us manage labor costs through workflow redesign," hospital President Dr. Betsy Nabel and Executive Vice President Ron Walls wrote in the email.
About 1,600 workers meet the criteria, excluding doctors and researchers. The hospital says that while the take-up rate for such offers is typically 30 percent, this one might generate more interest. But the Brigham is not ruling out layoffs.
"It is likely at the conclusion of this process that we will need to take additional measures to reduce our full-time employee count," said Nabel and Walls.
About 3,000 of the Brigham's 18,000 employees are nurses represented by the Massachusetts Nurses Association. Spokesman David Schildmeier says the union does not oppose a voluntary buyout and many members will be interested in the details. But layoffs, that's a different matter.
"We would oppose any reduction in staff at the facility or any process that results in fewer nurses and other support staff at the bedside for patients," Schildmeier said.
Walls pledges no impact on patient care.
"We are not reducing the care at the bedside," Walls said. "We're reorganizing how we plan and support that care, we're shifting patients to less expensive venues, and we're getting a lot more efficient in how we care for patients."
Walls say the need to save money on labor is part of a much larger financial challenge facing many hospitals. For the Brigham, it comes down to this: The amount of money it takes to run the Brigham is outpacing the amount of money coming in.
"Our costs are rising at normal health care inflation if you look at drug costs and device costs and labor costs," Walls said. "But the amount that we can be reimbursed has tremendous downward pressure on it, and it's going up much more slowly than the costs are rising."
The state is in the midst of a health care cost control experiment. It aims to hold health care spending to a 3.6 percent increase this year and drop that soft cap to 3.1 percent in 2018.
Most of the squeeze happens in negotiations between insurers, doctors and hospitals. And some health care industry observers say the Brigham, one of the state's most expensive hospitals, has a lot of fat to squeeze. But many hospital leaders agree with Walls: No one is forcing drug or medical device-makers to cap their prices — and it's difficult to keep labor costs in check.
"The challenge is, that if you just try to regulate price — which is basically what we're doing — without regulating cost, you create an impossible marketplace," Walls said.
The Brigham buyout is driven by another interesting trend, one Gov. Charlie Baker is working to resolve at the state level: the shift from private to public insurance.
Walls says the Brigham has seen a 6 percent shift since the Affordable Care Act became law and allowed employees to sign up for Medicaid even if they have access to health insurance. It's not clear how much this has cost the Brigham, but Medicaid pays about 40 percent less than do private insurance plans.
"Our primary stress is that the volume that we are doing is being compensated so very little more than it was compensated a year ago despite the fact that costs have risen so much," Walls said.
Private insurance rates used to help compensate hospitals for treating Medicaid, and, to a lesser extent, Medicare patients. The state's safety net hospitals didn't have that cushion. Now, as the state tries to curb health care spending, hospitals like the Brigham are feeling that cushion go flat too.