Forecast: It's A Different Type Of Weather Every Day This Week
This article is more than 4 years old.
Sometimes the weather gets into ruts where it's the same thing day after day. That could be several days of snow, rain, heat or sunshine. These patterns are easier to forecast because the weather is in "stuck" mode, good or bad, and it's basically the same forecast for several days. This all brings me to our forecast for today, which is interesting in itself.
There is a warm front to our south this morning with summer-like air behind it. We are on the cool side of the front and should remain there all day. Afternoon temperatures illustrate very well just how dramatic the changes are across this air mass boundary.
Parts of Connecticut, western Massachusetts and even western Vermont should all reach the lower 70s this afternoon. It will be at least 20 to 30 degrees colder from Boston north and east along the coastline.
A bit of this warm air will be here Tuesday, but it won't last. After a cold front passes Tuesday, temperatures will return to the lower and middle 60s for the middle of the week. Stay tuned for details on a possible windswept rain for Friday.
Wednesday and Thursday are likely the nicest days with the most sunshine and comfortable temperatures. Inland areas Tuesday likely bust into the warm air with coastal locations on the edge of it, but it may be a cool first half of the day.
Into the weekend, we have a lot of changes with highly variable weather from day to day. The bigger weather event looks to come late this week with a soaking rainstorm possible.
You can follow my updates here and on Twitter @growingwisdom.
---
Monday: Lots of clouds, may shower or just drizzle. 45-50 across extreme northeastern Massachusetts, lower to middle 50s south to Cape Cod and into the 60s west of Worcester.
Monday Night: Quite mild under cloudy skies with a few showers or even a thunderstorm. Lows 53-58.
Tuesday: Early showers possible, then partly sunny. Highs 66-75. Warmest Boston south and west.
Wednesday: A blend of clouds and sunshine, seasonably mild. Highs in the low to mid 60s.
Thursday: Sunshine with afternoon clouds. Highs 62-66.
Friday: Rain. Highs 56-62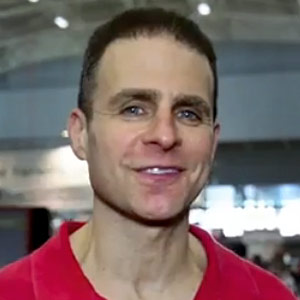 David Epstein Meteorologist
David Epstein is WBUR's meteorologist.