Suspect In Boston Doctors' Slayings Is Held Without Bail
Prosecutors investigating the killings of two doctors in their luxury penthouse condominium over the weekend are correcting earlier accounts by authorities who said police shot a suspect after he opened fire on them inside the couple's apartment.
Suffolk County District Attorney Daniel Conley held a news conference Monday to correct details of the investigation. In addition to saying the suspect did not fire at police, Conley also clarified earlier statements by Boston Police Commissioner William Evans, who said he believed the doctors knew their assailant.
Bampumim Teixeira was charged with two counts of murder Monday in the killings of Dr. Richard Field and Dr. Lina Bolanos, two anesthesiologists who planned to marry.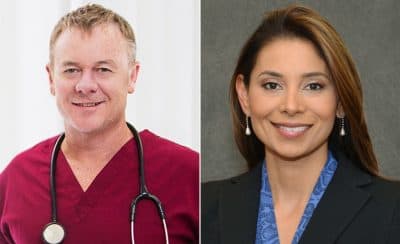 Teixeira received three gunshot wounds after police confronted him in the condo Friday night. Police initially said officers opened fire on Teixeira after he shot at them while they were responding to a report of a gunman in the apartment
During Teixeira's hospital arraignment Monday afternoon, prosecutor John Pappas described that same scenario. But late Monday, Conley said Teixeira did not shoot at police.
Conley said police were sent to the building after Field, in his final moments of life, texted a friend to report "a gunman in the house."
He said police entered the apartment and were confronted by Teixeira. He said police -- in the darkened apartment -- believed Teixeira either pointed or fired a gun at them. Authorities now believe that one officer responded by firing his weapon, then other officers also fired their guns.
"We are simply informing the public to correct the record," Conley said.
Conley also said there is "no evidence whatsoever" at this point to conclude Teixeira had a personal relationship with Field or Bolanos.
Conley said authorities do not know why Teixeira "would attack them so viciously" in their home.
Pappas said police found a backpack near the front door that was filled with jewelry they believe belonged to Bolanos.
Authorities released few details during Teixeira's arraignment. They did not say how the couple was killed or how Teixeira managed to get through security and get up to the 11th floor of the building, where the couple lived. Conley did say a knife was found at the scene.
Teixeira, 30, lay in his bed at Tufts Medical Center covered up to his chin by a blanket during the arraignment. He kept his eyes closed through most of the proceeding.
Steven Sack, a court-appointed attorney for Teixeira, entered not-guilty pleas on his behalf to two counts of murder. He did not argue for bail.
Pappas said Teixeira was shot in the hand, abdomen and leg during the shootout with police. Teixeira mumbled, "Thank you," at the end of the arraignment.
Teixeira, of Chelsea, had recently been released from jail after serving time for larceny. Last June, he passed a note demanding money at a Boston bank. He committed the same crime two years earlier, prosecutors said.
Bolanos, 38, was a pediatric anesthesiologist at Massachusetts Eye and Ear and an instructor at Harvard Medical School.
Field, 49, also an anesthesiologist, worked at North Shore Pain Management.
Jeffrey MacDowell, a patient of Field's, said he was "a cut above" other doctors he has seen for back problems.
"He is the reason I can walk today without being in excruciating pain," MacDowell said.
MacDowell said he recently hugged Field for making him feel better and told him, "You're lucky I don't kiss you."
"You can't do that with many doctors. I will dearly miss him and am worried about my future without him treating me," he said.
Dr. Sunil Eappen, chief medical officer and chief of anesthesia at Massachusetts Eye and Ear, said he first met Bolanos when she was a young researcher.
"I watched her mature and blossom from a young medical school graduate to a fabulous experienced pediatric anesthesiologist," he said.
Eappen said she performed her job with both great skill and compassion.
"Everyone at Mass. Eye and Ear really loved her," he said. "It is desperately hard for all of us to fathom that our friend who never failed to brighten our days is no longer with us."
Associated Press writers Mark Pratt and Crystal Hill in Boston and Christina Paciolla in Philadelphia contributed to this report.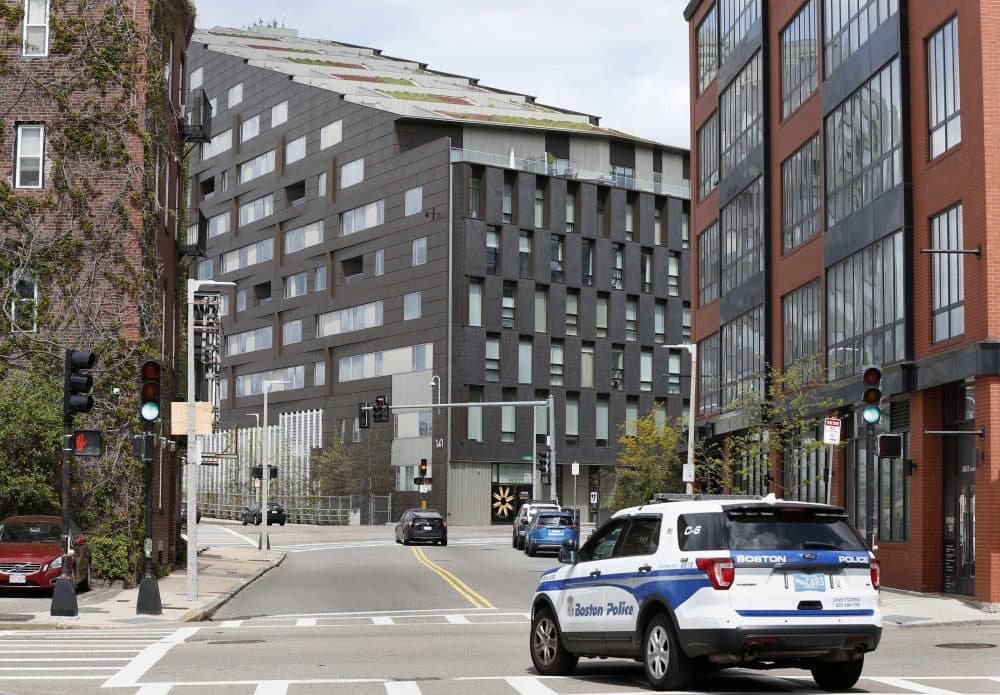 This article was originally published on May 08, 2017.