One 'Tough Kid': Celtics' Isaiah Thomas Gives Playoffs His All Despite Grief Over Sister's Death
05:14
Play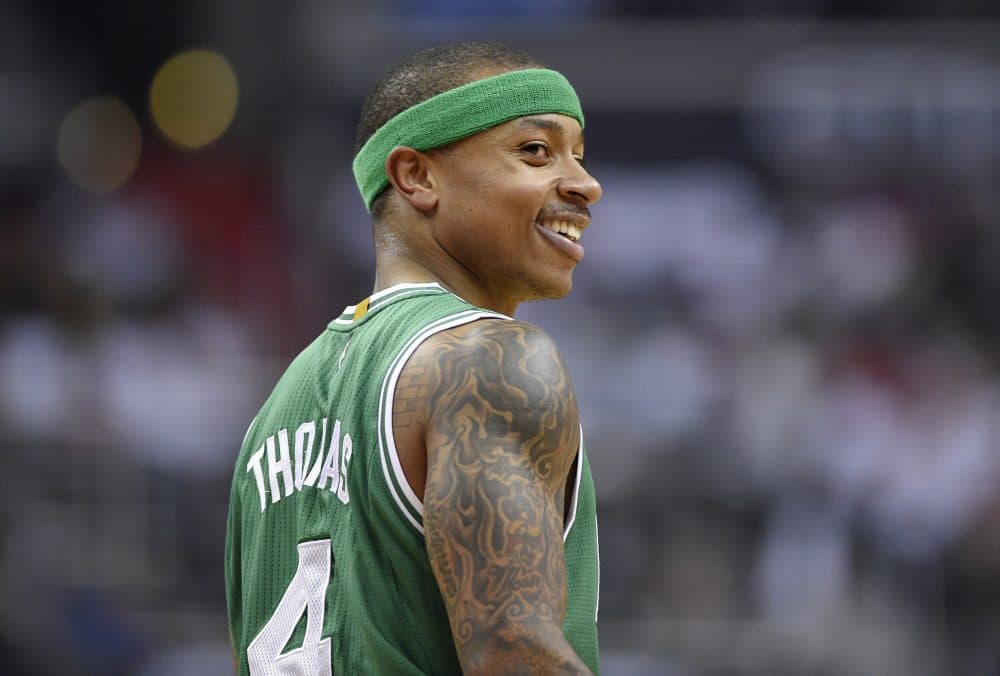 It's the start of the 2017 NBA playoffs. It's the first quarter of the first game of the first round. Isaiah Thomas steps to the line for a pair of free throws. And "M-V-P" chants fill TD Garden in Boston.
The chants pay tribute to the point guard's talent. The speed that makes him almost impossible to guard. The scoring bursts that often propel the Celtics to victory.
But on that day, April 16, the chants also recognized more than his talent.
Playing Through Pain
Barely 24 hours before the Celtics postseason tipped off, Thomas learned that his younger sister, Chyna, 22, died in a single-car crash in Washington state on April 15.
"My family, my friends they tell me to keep going. My sister wouldn't want me to stop. The only thing about it is, once I leave this gym, I hit reality and she's not here. So, that's the tough part," Thomas said, speaking in a recent interview with TNT after scoring 53 points in an overtime win against the Washington Wizards in Game 2. "But when I'm in this arena, I can lock in, and I know everything I do is for her."
The career-high scoring night came after 10 hours of dental surgery. He had a front tooth knocked out in the prior game. And it came on what would have been his sister's 23rd birthday.
"It was top-five, all-time, that I've seen personally. It was top five," said Turner Sports reporter David Aldridge, who has covered the NBA for 30 years.
The other performances in Aldridge's top five? A few games by a guy named Michael Jordan and one by LeBron James. Not bad company to be in.
"He was playing at such a high level that you just go, 'Wow, this is really rare,' even for the best players to play this well," Aldridge said.
The point guard often leaves veteran NBA watchers asking, "How does he do that?" How does someone who is 5-foot-9 dominate opponents who tower over him? And how does he do it again and again and again with clutch 3-pointers and fearless drives to the basket?
The answer: He's relentless and ultra-competitive. And it's worth repeating: He's fast.
"Not one man can guard me. And that's just the confidence I have," Thomas said.
Thomas averaged 29 points per game during the regular season. That ranked him third in the NBA.
But the 28-year-old still has some doubters he's trying to prove wrong. They've always been there. And they've always motivated him — from when he was young to his days playing at the University of Washington to when he was selected by Sacramento with the final pick in the 2011 NBA draft and to now, in the middle of the playoffs.
'A Really, Really Tough Kid'
"If he wasn't the underdog, he might not be the Isaiah Thomas we see today. Never know," said his Celtics teammate, Avery Bradley.
Bradley has known Thomas since their days growing up in Tacoma, Washington.
"Same move that he makes that he gets by people — he did that in high school. Same as a kid. He's been doing that his entire life," Bradley said.
But a much bigger audience is paying attention now, certainly bigger than a couple years ago when Thomas arrived in Boston as part of a three-way trade.
"If he wasn't the underdog, he might not be the Isaiah Thomas we see today. Never know."

Avery Bradley
Back then, it was hard to imagine him becoming one of the NBA's best.
"I did not expect him to be a two-time All-Star at this stage — or ever score 29 points a game," said Celtics President of Basketball Operations Danny Ainge.
"But I knew what he was capable of doing. And I knew he was a really, really tough kid," he continued. "That's the only way you can survive at his size in the NBA, and he does a lot more than survive."
As Ainge spoke, Thomas was on the court, launching a series of 3-pointers and free throws. So, what's Thomas done to improve his 3-point shooting?
"I just focus on little things, trying to shoot the ball the same way every time, trying to get my feet under the ball and keeping my follow-through up," he said. "... Previous years, I was fading, kicking one leg out, doing things like that. Now, I'm trying to be more disciplined in my shooting."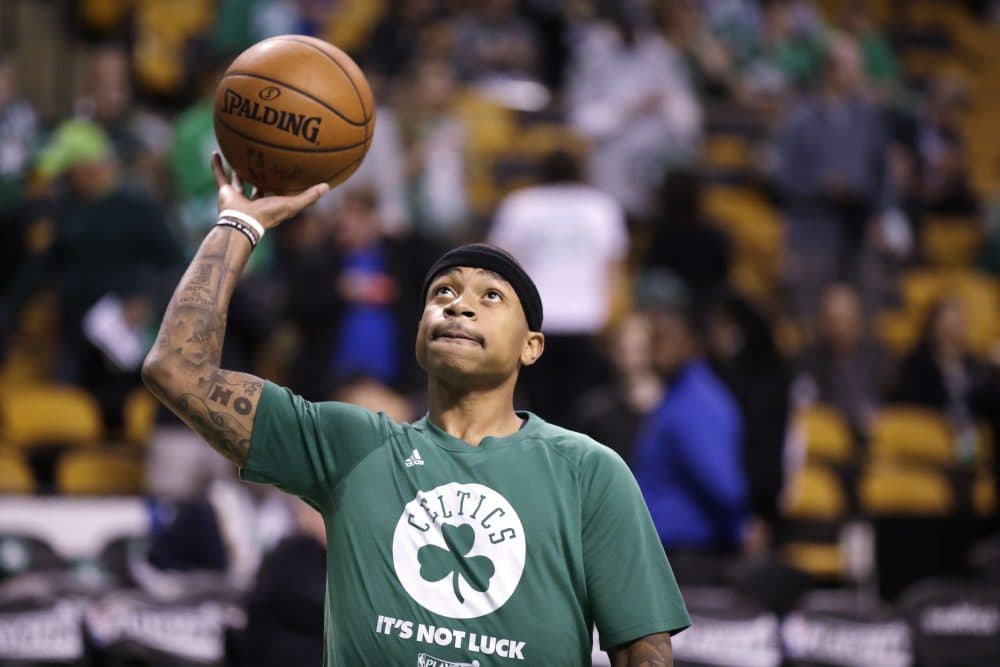 Maybe that will lead to more nights like the one where Thomas scored 53 points. And that's a frightening thought for opponents.
Perhaps more frightening to them, as the Celtics try to get back on track in their playoff series, Thomas says he's treating Wednesday night's Game 5 as the most important game he's ever played.
This segment aired on May 10, 2017.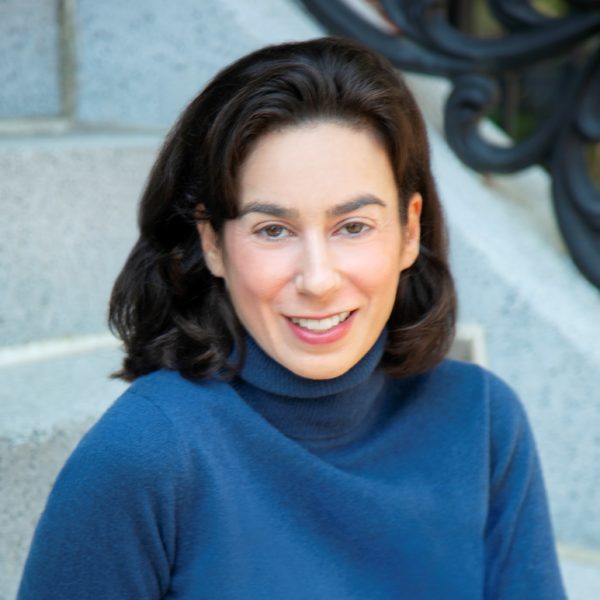 Shira Springer Sports and Society Reporter
Shira Springer covers stories at the intersection of sports and society.