Forecast: A Cool End To The Week With A Wet Mother's Day
This article is more than 3 years old.
Today the weather remains on the cool side of average, with a lot of clouds but some periods of sunshine, especially this afternoon.
Like the past couple of days, today will likely also be rain-free. The chance of any shower activity has been very low — but not zero, however, and that's why it keeps popping up in the forecast.
Temperatures will stay in the 50s. But, if there is enough sunshine, some inland areas may hit the 60-degree mark.
The Red Sox game will be played without problem, but dress for the cool weather. Saturday night's game is also likely to be played without the weather causing trouble, but let's hope it's not a long game.
A nor'easter will move up along the coastline on Saturday night and Sunday, bringing rain and some wind. The start time of the rain looks to be between 8 p.m and 10 p.m. The map below shows very little rainfall before this time in Boston.
The amount of rain will vary, but we should receive at least an inch. Some models are calling for much more than that, but I am not convinced a widespread 2- to 3-inch rainstorm is going to happen. Either way, Mother's Day is wet.
It will also be cool with the rain and the wind off the water. The steadiest rain falls in the morning. Sunday afternoon the risk of showers remains, but the heavy rain will be done.
Monday is a transitional day between the cool pattern we've been in for a couple of weeks and a much warmer pattern.
You can follow my updates here and on Twitter @growingwisdom.
---
Friday: Lots of clouds mixed with few periods of sunshine. Highs 54-59.
Friday Night: Partly to mostly cloudy and cool. Lows 41-48.
Saturday: Thickening clouds. It may rain just around sunset. Highs 53-58.
Sunday: Wet and chilly. Highs in the lower 50s.
Monday: Clouds with some breaks of sun. Possible shower. Highs in the lower 60s.
Tuesday: Mostly sunny and warmer. Highs 66-72.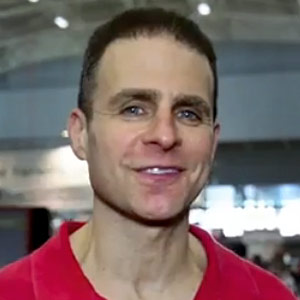 David Epstein Meteorologist
David Epstein is WBUR's meteorologist.