A Fixture In Cambridge For 122 Years, Keezer's Classic Clothing To Close This Summer
05:53
Play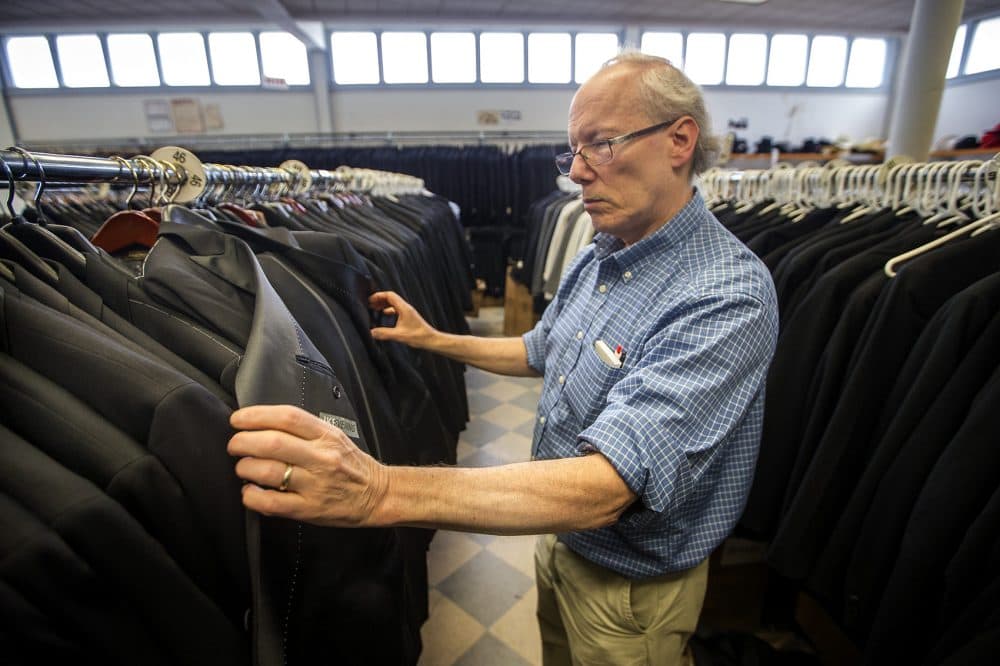 This article is more than 3 years old.
Keezer's Classic Clothing has been a Cambridge staple for 122 years. Nobel laureates, a future president and media stars all have ties to the River Street store that offers bargain suits and inexpensive tuxedo rentals.
But Keezer's legacy will soon come to an end. The men's retail store is scheduled to close its doors for good on July 1.
Len Goldstein bought Keezer's in 1978 from Max Keezer. Goldstein was fresh out of college and a few thousand dollars in debt. Instead of using his savings to pay off that debt, he decided to use it to start his career in retail. Little did he know it would last nearly 40 years.
"Retail was all that I knew. I had worked in a family business and I worked for an army surplus store when I was in college. I just kind of fit right in," Goldstein says.
Dennis O'Connor drove an hour from Manchester, New Hampshire, after hearing about Keezer's from his cousin. He brought along his son, Alex, and his son's girlfriend, Selena. The three were on a mission to find a tux for Alex's prom, which was a little more than a week away.
Goldstein took some jackets off of the rack and brought them to Alex to try on — quick to tell the laid back high school senior when something didn't look good on him.
Together, they found a black jacket, picked out matching cuff links and a bow tie. A long-time Keezer's employee tried to convince Alex not to mix a green bow tie with a black cummerbund because "black is classic." Alex decides to buy both bow ties — one in green and one in black — just in case.
The entire process takes about 30 minutes, and in the end O'Conner seems happy with the deal he got. His son's entire outfit, including shoes and socks, cost him $204 to buy, which is about the average cost of a tux rental.
"That's pretty good — and we don't have to come back and return it," O'Connor says. "We spent about the same money."
Keezer's is classic old-school retail. Cardboard boxes line the walls inside the entrance and all of the store signs are handwritten in marker.
There are no big computers, no fancy technology, just pads of sales slips and small credit card machines. Goldstein displays a deer head above the front desk, which sometimes sports a bow tie or a hat.
In the interest of full disclosure, several WBUR employees have been walking through the cardboard box canyon for years to rent tuxes for a yearly charitable event. Goldstein has often provided them for free.
Late-night TV star Conan O'Brien is among the notables Goldstein has dressed. He used to come in while he was at The Harvard Lampoon. And Nobel Prize winners have picked up tuxes here for their ceremonies.
Before Goldstein took over, the story goes that John F. Kennedy's valet used to bring the then-Harvard student's clothes to Keezer's to sell — so that the young JFK would have pocket money.
As we're walking, Brian Thompson, a 76-year-old French professor at UMass, stops to tell us that he's been shopping at Keezer's for more than 50 years.
"I don't often dress up, but when I do I wear nice stuff and I never buy that kind of stuff. I don't think I've ever bought a suit except from here," he says.
After word got out about the closing, members of Harvard's a cappella group Din and Tonics came to the store to sing a special farewell concert for the staff. They've been getting suits at Keezer's since 1979.
Goldstein, who claims to almost never cry, says he came close at that moment.
"I see all the people that rely on us and it was not an easy decision by any means. I've thought very, very hard about everything," he says.
Goldstein will celebrate his 65th birthday this year. He says after all of the six-day work weeks he's looking forward to traveling with his wife and watching his grandchildren grow up. When an offer came from billionaire real estate mogul Gerald Chan to buy his building, Goldstein says it was time to let go. Chan also owns several other properties in the area around Harvard.
Even though he's sold the building, Goldstein has yet to sell the actual Keezer's business. He's still talking to potential buyers, but says many have been discouraged once he describes how much work is involved.
"I've offered the business to people for less than inventory value just to keep it going," Goldstein says. "There's a history and tradition that I don't want to see go."
This segment aired on May 19, 2017.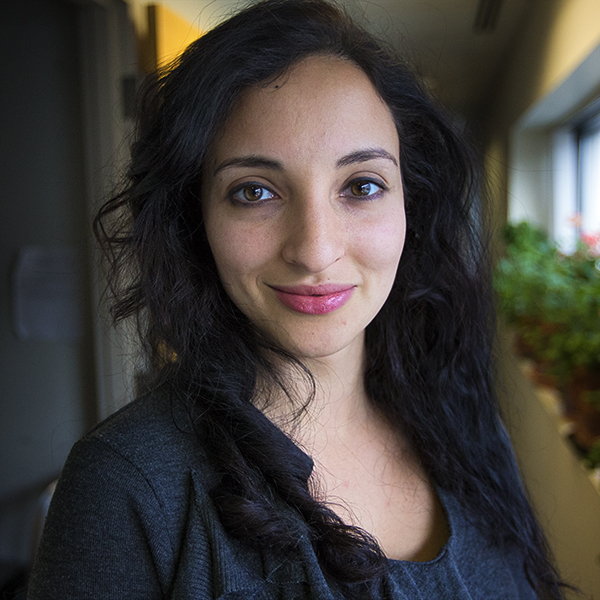 Yasmin Amer Producer, Kind World
Yasmin Amer is a producer and reporter for WBUR's Kind World podcast.