14 Summer Spots To Take In Classical Music
Resume
If you love classical music you probably know about the Shed at Tanglewood, but did you know about the Yellow Barn in Putney, Vermont? And remember when the Boston Pops used to delight audiences with classical music on the Esplanade? You owe it to yourself to take in the Boston Landmarks Orchestra, who perform Wednesdays along the Charles.
Here are 14 spots that make classical music sing in the summer:
Rhode Island's Warwick, Cranston and Westerly serve as meeting places for Music on the Hill audiences. Directed by John M. Pellegrino, this 10th anniversary season explores the legacy of violinist and composer Josef Suk. Suk (1874-1935) channeled Dvořák — his teacher, friend and eventually his father-in-law — and his music resonates with Bohemian charm. Pellegrino joins pianist Christina Breindel for various duos, trios and Suk's first string quartet. Other programs also include the Narragansett Brass Quintet, a performance by Trio Nova, and a closing recital with pianist Joseph Kalichstein.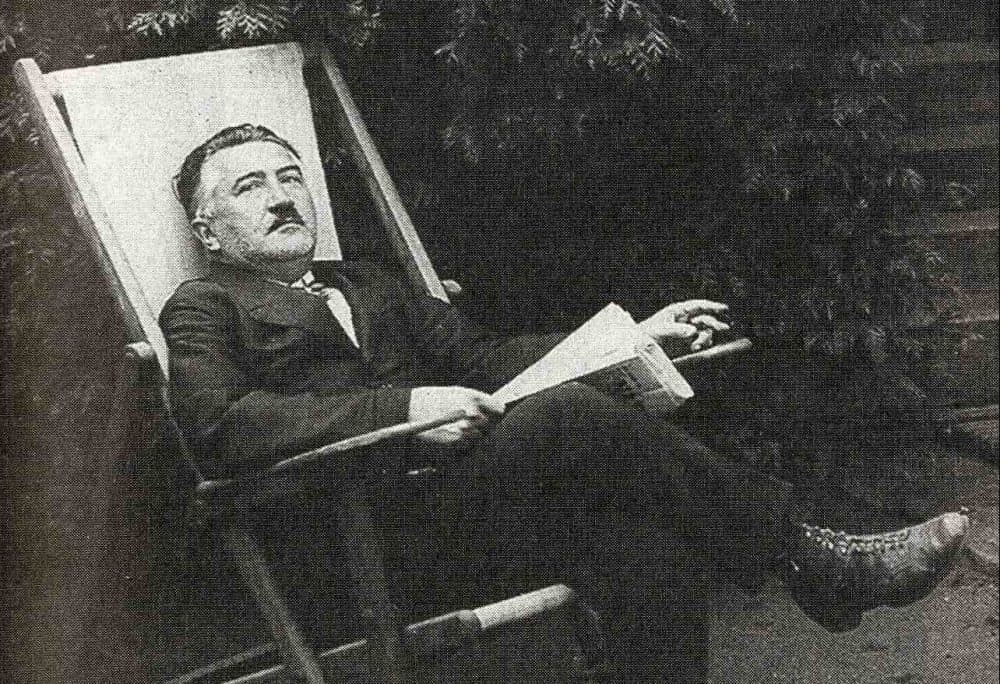 ---
This is New England's finest festival. Heartstrings will get tugged this summer, which marks pianist David Deveau's final season as artistic director. Deveau oversaw the transition from a sleepy month of concerts in the ancient Art Association barn, to a year-long music powerhouse in the glittering Shalin Liu Performance Center. Those changes have transformed not only the festival, but downtown Rockport as well. Joshua Bell, Garrick Ohlsson, Brentano, Jupiter, Jasper and Escher quartets, Richard Stoltzman and the Lorelei Ensemble are all coming for this year's farewell — with multiple appearances by Deveau himself.
---
Centered in Portsmouth, with other venues in southern New Hampshire, artistic director/pianist Heng-Jin Park focuses on small chamber settings, and brings some of the Boston area's best musicians to explore them. Musical highlights during this fourth season include Arvo Pärt's "Spiegel im Spiegel," Debussy's orchestral "La Mer" arranged by Sally Beamish, and great quartets by Borodin, Shostakovich and Sibelius. Violinists Irina Muresanu and Gabriela Diaz, cellist Loewi Lin and David Hardy — and many others — join Park.
---
For 44 years pianist Donald Enos has gathered his musical associates on Cape Cod, performing mainly in Orleans but traveling afield to Cotuit, West Barnstable and Falmouth. He's found a loyal following, and no matter where the concerts are, the rooms are full. This season cellist Amit Peled brings Pablo Casals' legendary cello for a sonata recital — Peled has permission from the Casals estate to play the instrument, which he claims still smells like Casals' pipe smoke. That's just one of the programs, which run generally on Monday evenings. Violinist Irina Muresanu, mezzo Krista River and oboist Stuart Breczinski are among the other guests.
---
Almost every summer festival does "intimate"; Newport does "swanky intimate." More than 50 concerts alternate among the gorgeous seaside getaway's mansions. The adventurous string ensemble A Far Cry makes a return appearance, as do pianists like Krzysztof Jablonski, Clemens Teufel, Roberto Plano and Sara Davis Buechner. A rotating exploration of Beethoven sonatas — seven different pianists — and a joint exhibition at the Newport Art Museum, called "Synaesthesia," highlight the festival. There's even a sunrise performance on July 14 at 5:24 a.m. Do you get up early or just stay out the night before?
---
Yellow Barn | Putney, Vermont | July 7 - Aug. 5
Composer Jörg Widmann takes up residence in Putney, Vermont, for the last week in July. Widmann's presence — which will give aficionados a taste of what the Boston Symphony Orchestra's March 2018 commission from Widmann will sound like — highlights the season, which also includes appearances by Gilbert Kalish, Kim Kashkashian and Alisa Weilerstein.
---
Tanglewood | Lenox, Massachusetts | July 7 - Aug. 27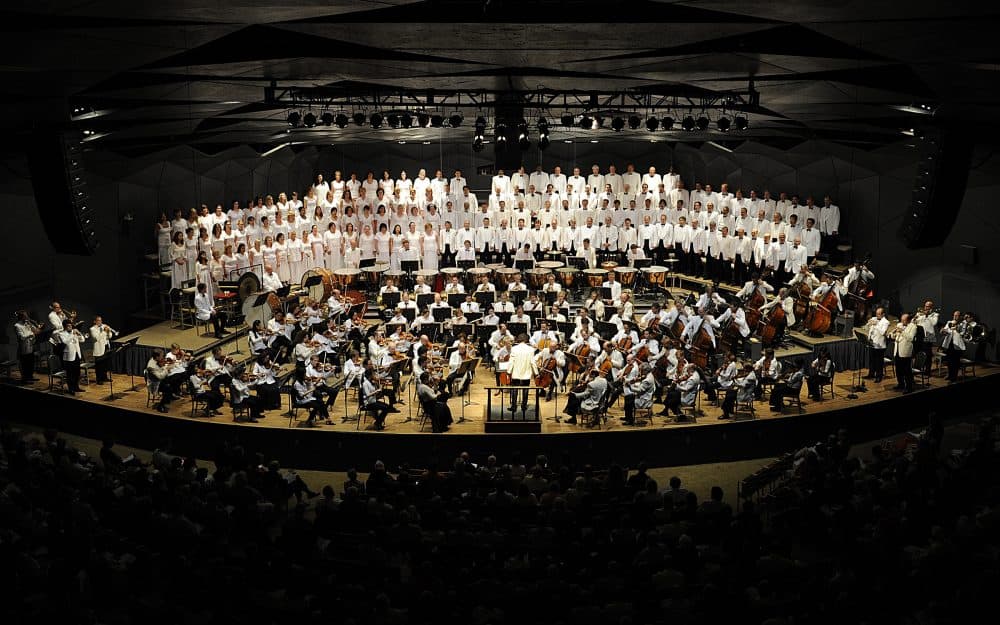 No summary does Tanglewood justice. Choose the Zen-like peace of the lawn behind Ozawa Hall or the Shed, or dive into exploratory programs with the Tanglewood Music Center orchestra or during the Festival of Contemporary Music. Music director Andris Nelsons makes an extended stay this summer, as does artist-in-association Thomas Adès. Nelsons starts it off with Mahler's "Resurrection Symphony" on opening night. Yo-Yo Ma, Garrick Ohlsson, Schumann, Daniil Trifonov, Emerson Quartet, Takács Quartet, Joshua Bell — those are just some bold-facers.
---
Lots of music — orchestral, jazz and chamber — gets packed into these five days. Taking advantage of the longtime connection between musicians of the Kansas City Symphony and patrons and friends on the South Coast, director Charles Stegeman and this year's guest conductor, Catherine Larsen-Maquire, go for variety. Everything from "Siegfried Idyll" to a swing band to Poulenc's "Sextet" to Mozart's "Jupiter" — it's all free. Tabor Academy in Marion hosts these concerts in the Fireman Performing Arts Center, overlooking Buzzards Bay.
---
Trust is the byword in Marlboro. Set at Marlboro College in Vermont, concerts are listed by date and time. No repertory, no roster of musicians. You find out when you get there.
Since this was the summer home of musicians like Rudolf Serkin, James Levine, Jeremy Denk, Murray Perahia, Yo-Yo Ma and countless others, and is currently run by the eminent Mitsuko Uchida, you trust. Just show up, and you won't be disappointed. Composer-in-residence this summer is Brett Dean, and musicians scheduled to visit include Shai Wosner, Paul Lewis, Nick Eanet and Peter Wiley.
---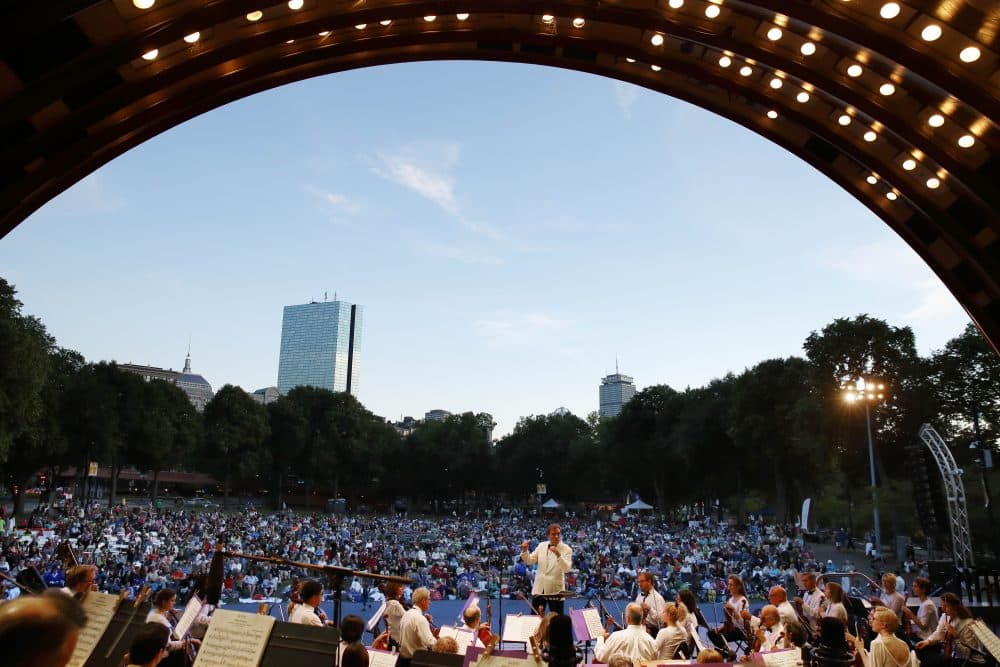 It's picnic time. The Esplanade in Boston can be a magical place in the summer, with the glittering Charles nearby and a host of playgrounds, walkways and "sit-and-stare" benches for amusement. And the Hatch Shell, which the Landmarks Orchestra fills with some of Boston's best musicians and collaborators. This year, music director Christopher Wilkins welcomes the Mercury Orchestra, the Longwood Symphony, musicians from Zumix and dancers from the Boys & Girls Clubs. Everything is free.
---
The University of Rhode Island Fine Arts Center hosts this two-week festival, directed by pianist Natalie Zhu. Programs tackle the monumental (Beethoven's "Große Fuge") and the fanciful (Schoenfeld "Café Music"), with lots in between. Interesting corners of the repertory like Amy Beach's great piano quintet and works by Persichetti and Higdon are also spotlighted. Pianist Hanchien Lee gives a solo recital in the one run-out to the Church of the Good Shepherd in Kingston.
---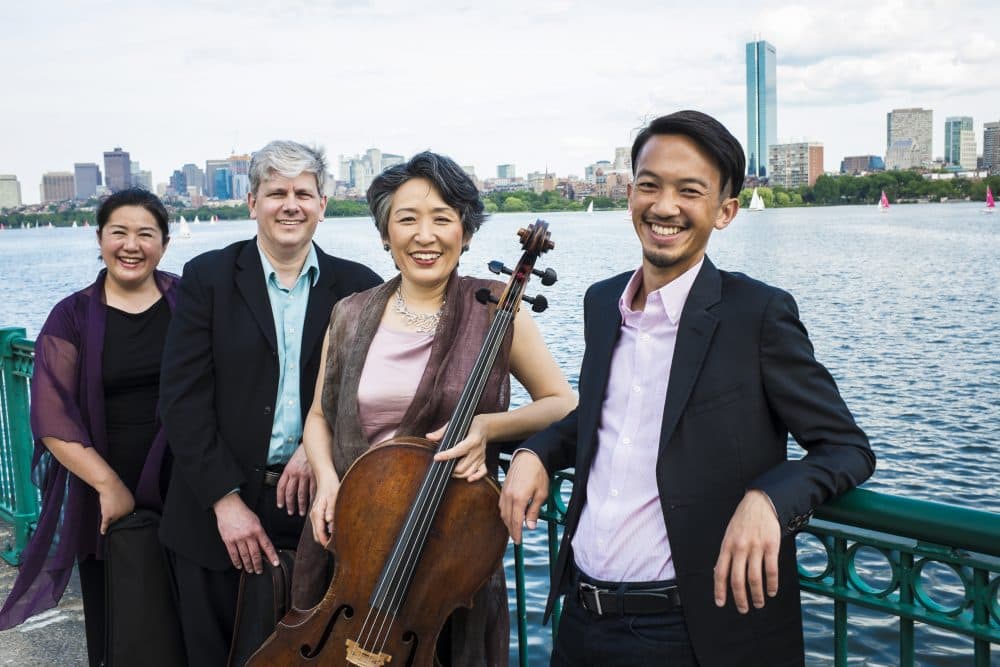 CCCMF's peripatetic concerts travel from P-town to Cotuit and back for three weeks. Familiar faces dot the schedule (Borromeo String Quartet, Emerson Quartet, co-directors Jon Manasse and Jon Nakamatsu), and this year a week-long residency by the Ying Quartet adds a different flavor. Expect a month of top-flight music in diverse settings.
---
The Barn at Crane Beach's Castle Hill serves as the focal point for MSCM, which also includes house concerts and side trips to the Myopia Hunt Club and to Rocky Neck in Gloucester. In its ninth season, and led by violinists Sage Cole and Lorna Tsai, the festival features music from Caroline Shaw, and appearances by standout contralto Emily Marvosh.
---
Artistic director David Yang has a loyal following, and rewards them with challenging, on-the-edge repertory. This year's festival focuses on Steve Reich's "Different Trains," with conversations, demonstrations and performances of Reich's modern staple for tape and quartet. And Ying doesn't bury it with programs of standard repertory: one concert has "Different Trains" mixed with music of Barrière, Schnittke and Shostakovich. There's house concerts, church and library venues, and even a run-out to Portsmouth, New Hampshire.
This segment aired on June 5, 2017.