Mayor Walsh Says U.S.-China Climate Summit In Boston Likely Off The Table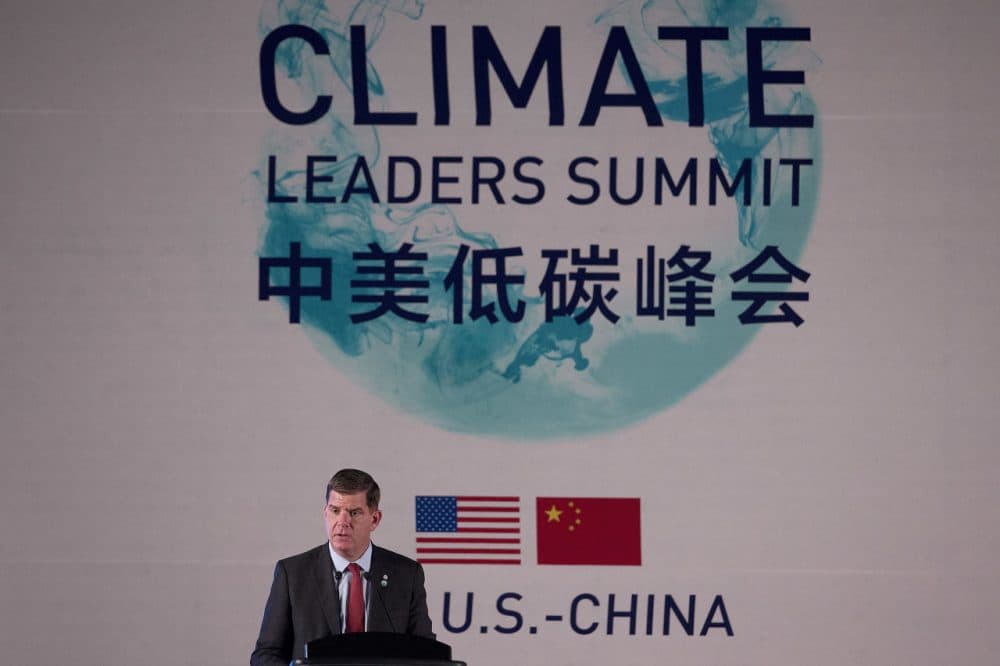 This article is more than 4 years old.
Plans for the city to host the third annual U.S.-China Climate Leaders Summit this summer are likely off the table, Boston Mayor Marty Walsh said Wednesday.
At a press conference he called to respond to reports that President Trump would pull the U.S. out of the Paris Agreement, Walsh said Trump's administration has been unresponsive in planning the event, which was announced during President Obama's last year in office.
In June 2016, Walsh announced Boston would host the third annual summit, which was spurred by a 2014 climate pact between the U.S. and China.
The event was slated to draw thousands of leaders from around the world to promote the reduction of greenhouse gas emissions and low-carbon development strategies.
"This was going to be the third annual U.S.-Beijing climate reduction summit," Walsh said on Wednesday. "The administration has just not been responding to us to see if they're interested in working on bringing folks here."
The summit was held in Los Angeles in 2015 and in Beijing in 2016.
Walsh, alongside former U.S. Secretary of State John Kerry, announced at last year's summit in Beijing that Boston would host the event in 2017.
Taking a cue from Trump's rumored decision to pull out of the Paris agreement, Walsh said it is unlikely the president's administration would be interested supporting a climate summit. A city spokesperson said city officials have had "ongoing conversations with the State Department," but there has been no confirmation that plans to host the summit will move forward this year.
Walsh told reporters he's considered options for a climate summit not sponsored by the State Department sometime in the future.
"I don't know if it's viable for this year, but obviously everything is a possibility," Walsh said. "It's still in the kind of idea phase at this point."