Summer Theater Preview: From The Berkshires To The Cape To The Common
The "proper" theater season roughly coincides with the school year, but with particularly vibrant summer stock options in the Berkshires and on the Cape — plus a few select summer productions in Greater Boston — the warmer months are no time to slouch for local theatergoers.
Here's a roundup of some of the highlights, from the Cape to the Berkshires:
"The Birds" | Barrington Stage Company | June 15 - July 8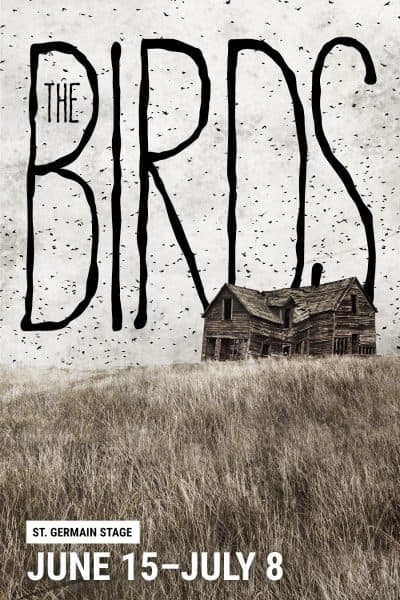 This isn't quite a film adaptation: Conor McPherson's 2009 play is adapted from the Daphne du Maurier short story that also inspired Alfred Hitchcock's unforgettable film. For anyone who's ever seen a bold seagull swoop in and snatch a hot dog from the hands of a North Shore beachgoer (true story), this may hit too close to home. But otherwise, a stage version of this chilling story about a winged attack on an isolated, seaside town sounds intriguing indeed. Barrington Stage artistic director Julianne Boyd directs this suspenseful one-act, perhaps as a complement of sorts to the brassy production of Stephen Sondheim's "Company" she also helms in Pittsfield this summer.
---
"Painting Churches" | Wellfleet Harbor Actors Theater | June 15 - July 19
This seems like as good a setting as any for Tina Howe's 1982 Pulitzer Prize finalist, a family drama about Boston bluebloods summering at their Cape Cod cottage. Gip Hoppe, one of the company's founders, returns to the mix to play Gardner Church, an aging patriarch at the center of this story about communication breakdown, art and the life cycle of a family. Daisy Walker, a frequent collaborator at Wellfleet in addition to a busy career directing off-Broadway and around the country, directs.
---
"Cymbeline" | Shakespeare & Company | July 4 - Aug. 6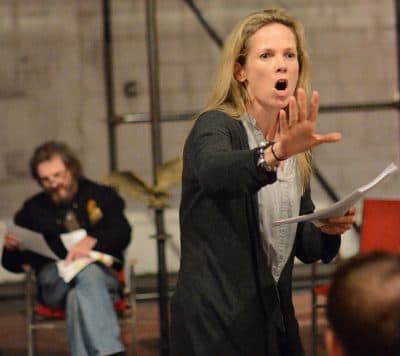 This production marks a remarkable milestone. Yes, it's a centerpiece of Shakespeare & Company's 40th season, and the first time the play has been produced on its main stage, either at The Mount or its current home down the street in Lenox. But "Cymbeline" is also the only Shakespeare play to which company founder Tina Packer hadn't yet brought her invigorating, clear-eyed directorial vision. Fittingly, it's one of Shakespeare's late-period plays known as romances, in which supernatural and fairy tale elements come into play.
The story involves a royal family, disguised identity and love conquering hate. Jonathan Epstein and Tamara Hickey, who excelled in Packer's "The Merchant of Venice" here last season, lead a cast that also includes the director's signature collaborator over the past 10 years, Nigel Gore, and her son Jason Asprey. A story about time healing wounds and disorder coming back into order should prove excellent fodder for Packer's completion of the canon.
---
The sweet spot of this venerable theater company is the classic repertory of the American stage, so it's a little surprising that it's only produced one play by Edward Albee before — "A Delicate Balance," twice. This summer, it opts for a two-fer of Albee pieces that reflects nearly a lifetime of the playwright's work. Debuted in 1959, the one-act "Zoo Story" was his first play to be produced. It's an enigmatic story about two men meeting by chance on a park bench in Central Park, which builds to a violent conclusion. Forty years later, Albee penned a prequel to the play, called "Homelife," which depicts one of the men at home with his wife before the odd encounter. Following Albee's death last fall, this is one good way to take a look at the legacy of the great playwright.
BTG artistic associate Eric Hill directs a cast of thee: stalwart David Adkins, recent favorite Tara Franklin and Joey Collins, who impressed alongside Franklin in Harold Pinter's "The Homecoming" two years ago. And if you're wondering, the notoriously fussy playwright, now through his estate, only allows these two plays to be produced as part of a doubleheader like this one.
---
"Romeo & Juliet" | Commonwealth Shakespeare Company | July 19 - Aug. 6
One of the signature summer theater experiences around here is Commonwealth Shakespeare Company's free production on Boston Common. After reaching for one of The Bard's lesser-performed plays last season ("Love's Labours Lost"), the company heads back to the mainstream for this evergreen favorite. If you haven't seen (or read) "Romeo & Juliet" in awhile, it's one of those classics that retains the power to surprise with the beauty of its language and the realness of its emotions. In short: not overrated.
John Zdrojeski and Gracyn Mix star as the title characters. The production will be directed by American Repertory Theater resident director Allegra Libonati, who helmed Boston Lyric Opera's vivid and bracing interpretation of "The Rake's Progress" this season. She is reuniting some of the design team from that electric production. And considering that some of "Romeo & Juliet's" most memorable poetry concerns the moon and the stars, the ingredients are here for a memorable summer experience out on the Common.
---
Inventive re-imaginings of the work of Anton Chekhov are all the rage in recent years. (Along those lines, you can also check out "Minor Character: Six Translations of Uncle Vanya at the Same Time" at Sharon Playhouse in the Connecticut Berkshires through June 25.) This Williamstown production is a world premiere by Halley Feiffer, based on the Russian giant's perennial favorite "Three Sisters."
But don't expect the sort of faithful "Three Sisters" (performed in Russian, no less) by Maly Drama Theatre of St. Petersburg that ArtsEmerson presented last year. This is a contemporary adaptation, described as "unapologetically millennial" and "bitingly comedic," two characterizations one does not quite associate with the original. The very busy director Trip Cullman, who directed three high-profile plays this season including the Broadway revival of "Six Degrees of Separation," is at the helm. Expect this to be a highly charged production with New York aspirations.
---
"Finding Neverland" | Presented by Broadway in Boston | Aug. 8-20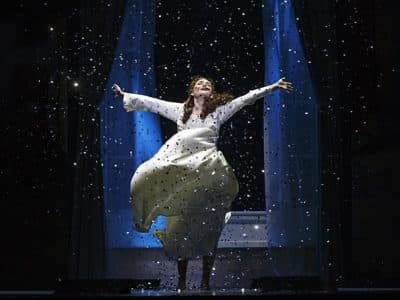 Whether you missed this in its original run at American Repertory Theater or subsequently on Broadway, or simply want to compare productions, there's ample reason to check out the touring version of this Diane Paulus-directed Cambridge original when it stops by on its national tour. Besides its local origins, this is a familiar property: based on a film that was based on a book. It's the story of author J.M. Barrie and his inspiration for the character Peter Pan.
Kevin Kern ("Bridges of Madison County," "Wicked") plays Barrie, Christine Dwyer reprises her role in the original Broadway production as Sylvia Llewelyn Davies, mom of the boys who inspired Barrie's indelible creation, and Tom Hewitt ("Jesus Christ Superstar," "Chicago") plays the theatrical producer Charles Frohman and Captain Hook.
---
"Persona" | Harbor Stage Company | Aug. 10 - Sept. 2
Harbor Stage reminded us of its impeccable artistry with a transfer last fall of its bare bones take on August Strindberg's "Miss Julie" to Suffolk University's Modern Theatre. The company revisits the icy Swedish aesthetic with artistic director Robert Kropf's new adaptation of Ingmar Bergman's classic 1966 film about a nurse and her patient, an actress who has gone mute. There are of course all sorts of interpretive levels available in this psychologically rich material.
Kropf will direct Harbor Stage mainstay Brenda Withers (who was so good, most recently, in that "Miss Julie") and Jane Stiles O'Hara. And if you're looking for reasons to make more visits to Wellfleet, don't sleep on Harbor Stage's season opener, the New England premiere of Hannah Kenah's class-conscious comedy "Everything Is Established," which begins performances on June 15.
---
Wakefield native and Gloucester Stage co-founder Israel Horovitz continues his long association with the company by directing this New England premiere of his newest comedy. This production should be a bit of a tune-up for the show, following its premiere in New York last year and its upcoming West End bow. This four-hander looks at four women who assemble for the funeral of a man they each had loved. Over the course of a day they explore both the deceased's apartment and his buried secrets.
Local comic favorite Paula Plum, who won an Elliot Norton Award for her decidedly non-comic turn as Martha in "Who's Afraid of Virginia Woolf?" at Lyric Stage Company, is the first actress announced for the cast; we're interested to see who will join her. With the right marriage of material and creative personnel, this sounds like a raucously good time.
---
"Folk" | Chester Theatre Company | Aug. 17-27
This is the American premiere of Tom Wells' play, which played in his native England last year. The story seems oddly affecting, chronicling the haltering friendship developed by three people in very different places in their lives — a hilariously uncouth nun, a single gay man and a teenage girl who is soon to become a mom. It turns out they find bonds through playing traditional folk music together.
It seems like the sort of piece that needs the right touch to come off affecting rather than precious, but we're eager to see what Chester, just a few seasons into the tenure of new producing artistic director Daniel Elihu Kramer, cooks up with it. It could be just the thing for a late-summer visit to the theater.
---
"Burn All Night" | American Repertory Theater | Aug. 18 - Sept. 8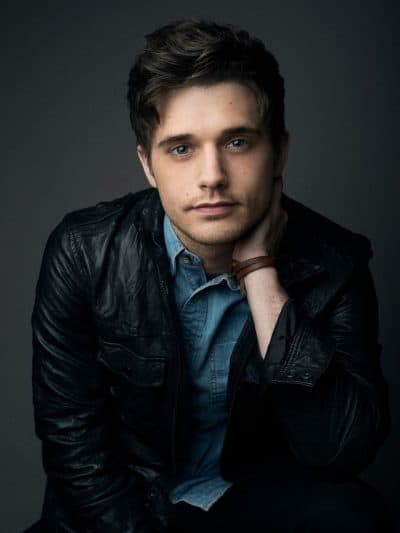 This brand new musical kicks off the A.R.T.'s season in the intimate Oberon space. The details are limited so far but sound very promising.
Members of the Brooklyn-based synth-pop group Teen Commandments wrote the music, with book and lyrics by Andy Mientus, who is best known for his acting work on the TV series "Smash" and the 2015 Broadway revival of "Spring Awakening." Choreographer Sam Pinkleton, who wowed us all with his work on "Natasha, Pierre and the Great Comet of 1812" is on board as well. The story is described as an "unflinching look at being young on the eve of global catastrophe" — which sounds pretty topical, unfortunately.