Forecast: Heat Wave Today — And Then It Should Be Ending
UPDATE:
The heat wave in Boston is official as of 11 a.m.
---
Our earlier post:
Did you have a rough night sleeping? If you did, it's understandable. At 8 p.m. it was still a sultry 90 in Boston. That's pretty incredible for any time of the year, and it shows the power of the heat inland as well as the strength of the mid-June sun.
Today will mark the 6th 90- (or higher) degree day so far this year, and it puts 2017 in second place for the number of 90 degree days seen this early. The last time we had six days at or above 90 in Boston was back in 1933 before records were at Logan Airport.
Today will be the third day in a row of temperatures in the 90s, making this the second official heat wave of the year. We've never had two official heat waves so early in the season, which is again noteworthy.
The good news is, if you are like me and hate this type of extreme heat, it's going to end tonight. A cold front will pass the area and usher in much cooler and drier air. The next two days look quite wonderful with highs in the 70s inland and 60s to lower 70s at the coast. With plenty of sunshine, it will be very nice to be outside.
Some showers will arrive Friday and may linger in Saturday. Humidity will also return as will warmer air. It won't, however, be in the 90s.
You can follow my updates here and on Twitter @growingwisdom.
---
Tuesday: Sun and clouds. Very humid. A few showers and storms in the afternoon, mainly south of the Mass Pike. Highs 87-92. Cooler on the Cape and the Islands.
Tuesday Night: Showers end, then clearing. Cooler by morning. Lows 55-63.
Wednesday: Sunshine and drier. Highs 70-75.
Thursday: Sunshine and pleasant. Highs 70-75.
Friday: Clouds, some showers. Highs 67-72.
Saturday: Early shower, then clouds may break. More humid. Highs around 70.
This article was originally published on June 13, 2017.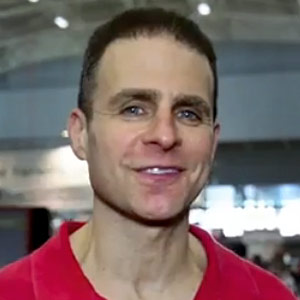 David Epstein Meteorologist
David Epstein is WBUR's meteorologist.