Afrocentric 'Black Market' Pops Up In Dudley Square And Lifts Up Local Vendors
Play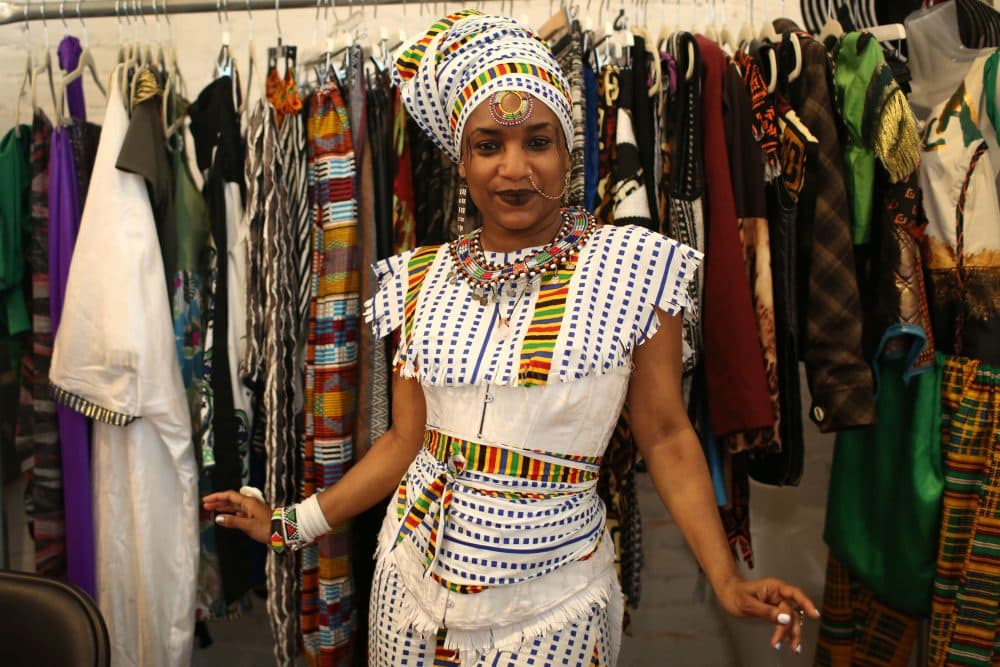 This article is more than 5 years old.
Kai Grant grabbed the microphone and faced the crowd, standing on the stage at the opening of her new business.
"Everybody who's a resident of Roxbury, Roxbury in the house?" she shouted, followed by shout-outs to Dorchester, Mattapan and even Stoughton.
"You all are coming out and supporting black businesses, local-led businesses, female-led businesses," she said.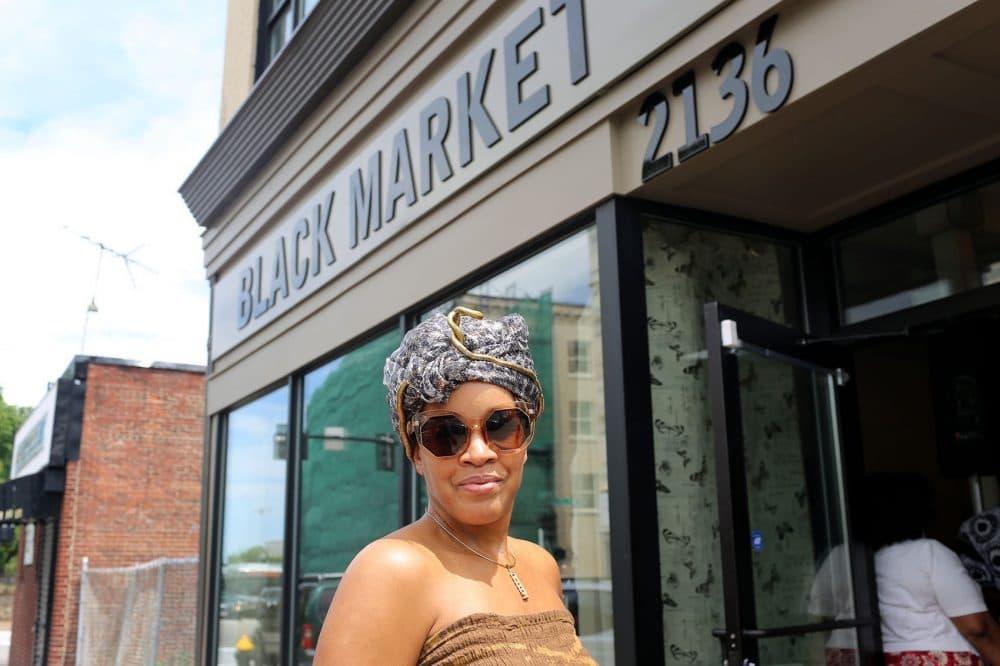 Grant, 38, is the owner and chief curator of Black Market, an Afrocentric retail and cultural space that opened this weekend in Roxbury's Dudley Square. Grant says with the closure last year of A Nubian Notion — a mainstay retail destination for Boston's black community for nearly five decades — there was a void to fill.
"We believe in gentrifying our own community," Grant said. "We don't need a savior."
"[Let's] help counteract gentrification in a real way, where there are dollars and cents and commerce happening, so that people can afford to stay here."
Black Market is a for-profit founded by Grant, whose background is in fashion and retail, and her husband, Christopher Grant, 49, whom she describes as the "grandmaster" behind the business.
The 1,700-square-foot space will host a pop-up retail market every other weekend and will be available in between on a rental basis.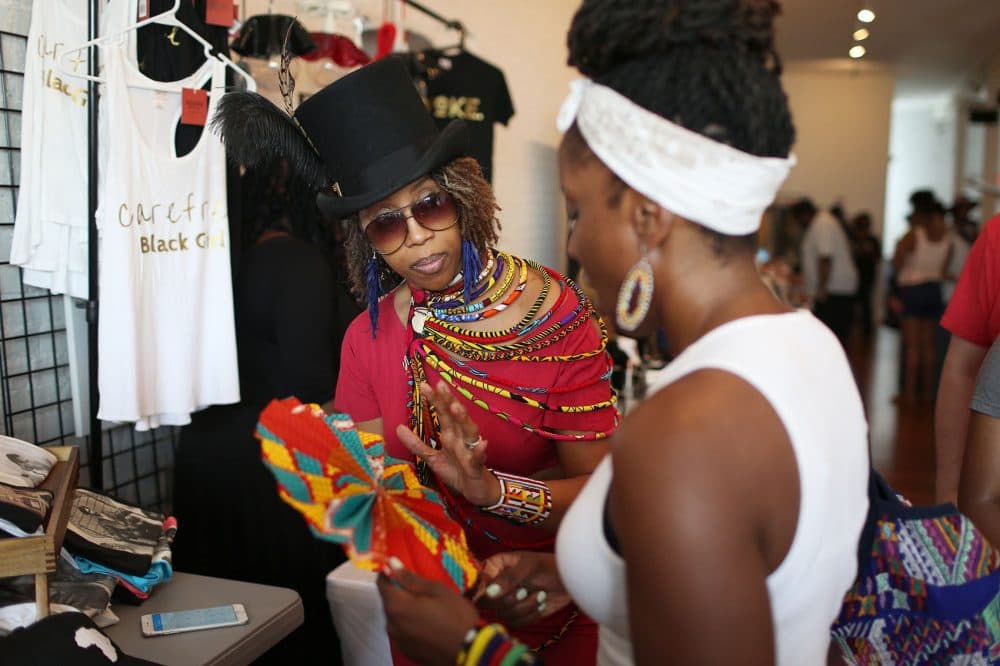 Last weekend's grand opening attracted about 1,000 visitors, Grant said, with two dozen vendors selling everything from artwork to clothing to handmade soap.
"We want to create clothing that make women feel like art — make them feel bold," said Stanley Rameau, whose fashion design company, I Am Kréyol, was among the vendors.
Rameau says events like the pop-up market provide an important venue for small businesses to sell their work and get their brand out. "And this is in the heart of Dudley," he said.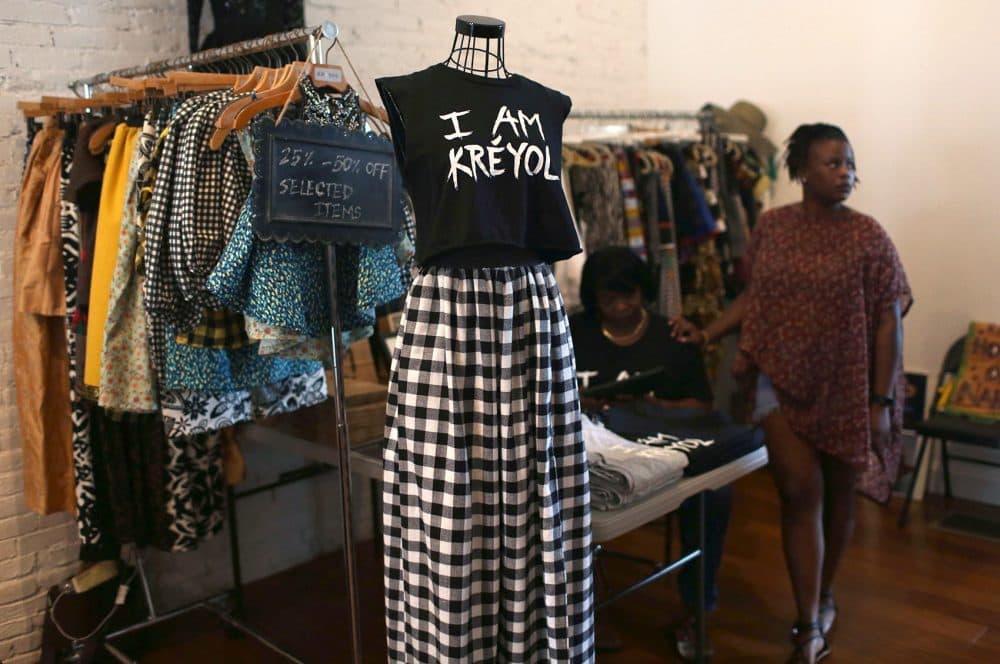 By year's end, Black Market hopes to generate $250,000 in sales for the vendors it hosts every other weekend, more than 70 percent of whom are expected to be women.
Michael Thomas was amid the crowd at Black Market during the grand opening. He picked a variety of handmade soaps from a Ugandan artisan.
"I can't wait to go home and take a bath," he said with a smile. "I'll be taking more baths."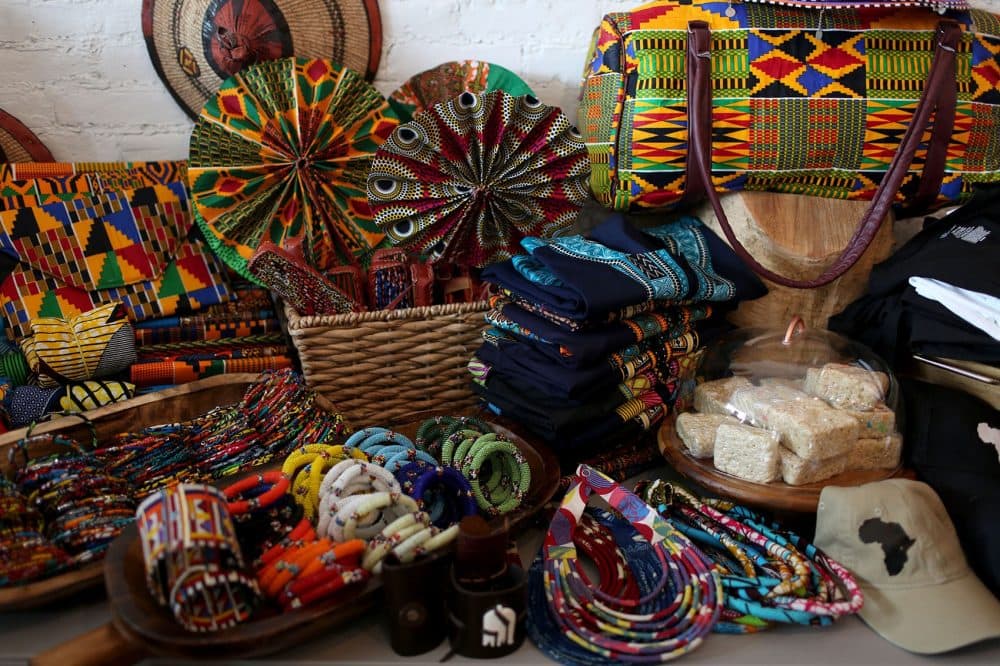 Thomas said he grew up in the area in the 1960s, a time when efforts like Black Market's pop-up market were more common. He said there was a lull in this type of movement, brought on by the crack epidemic of the 1980s.
"When I grew up in Roxbury, you would see stuff like this all the time, because there were always outdoor fairs and festivals," he said. "This is normal, it's about time it's come back."
Black Market will be open biweekly until Black Friday, at which point it will open weekly for the holidays.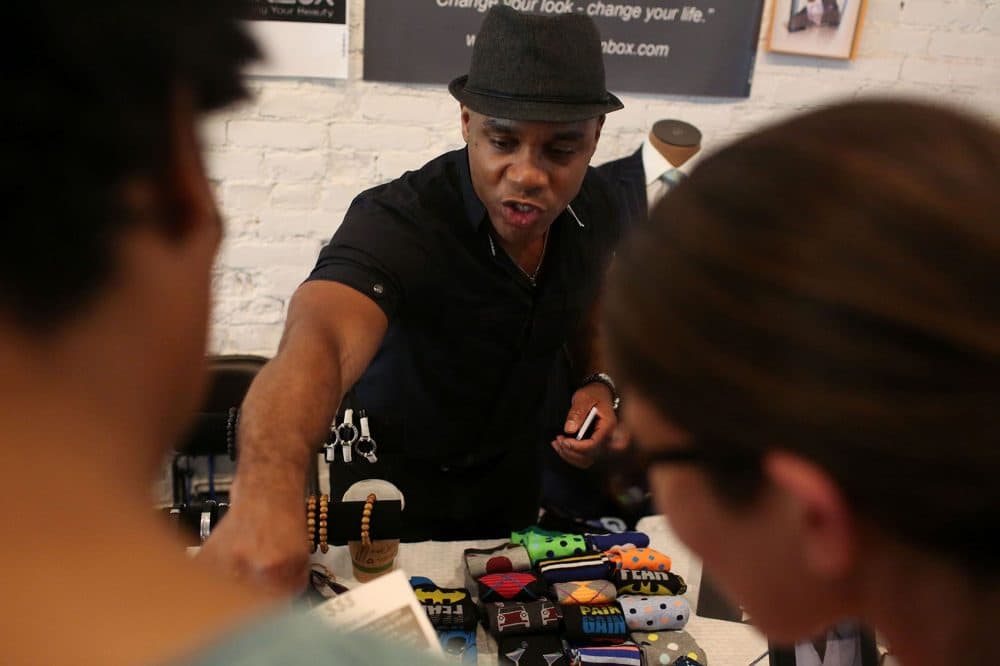 Correction: Due to an editing error, our initial post mistakenly said the company I Am Kréyol was called Kréyol. The post has been updated. We regret the error.
This article was originally published on June 15, 2017.
This segment aired on June 15, 2017.