Forecast: Humid Air May Bring Storms Overnight
A severe thunderstorm watch is posted for much of the area west of Route 495 into the evening. Severe storms with hail, damaging winds and a low risk of isolated tornadoes are possible in the watch area.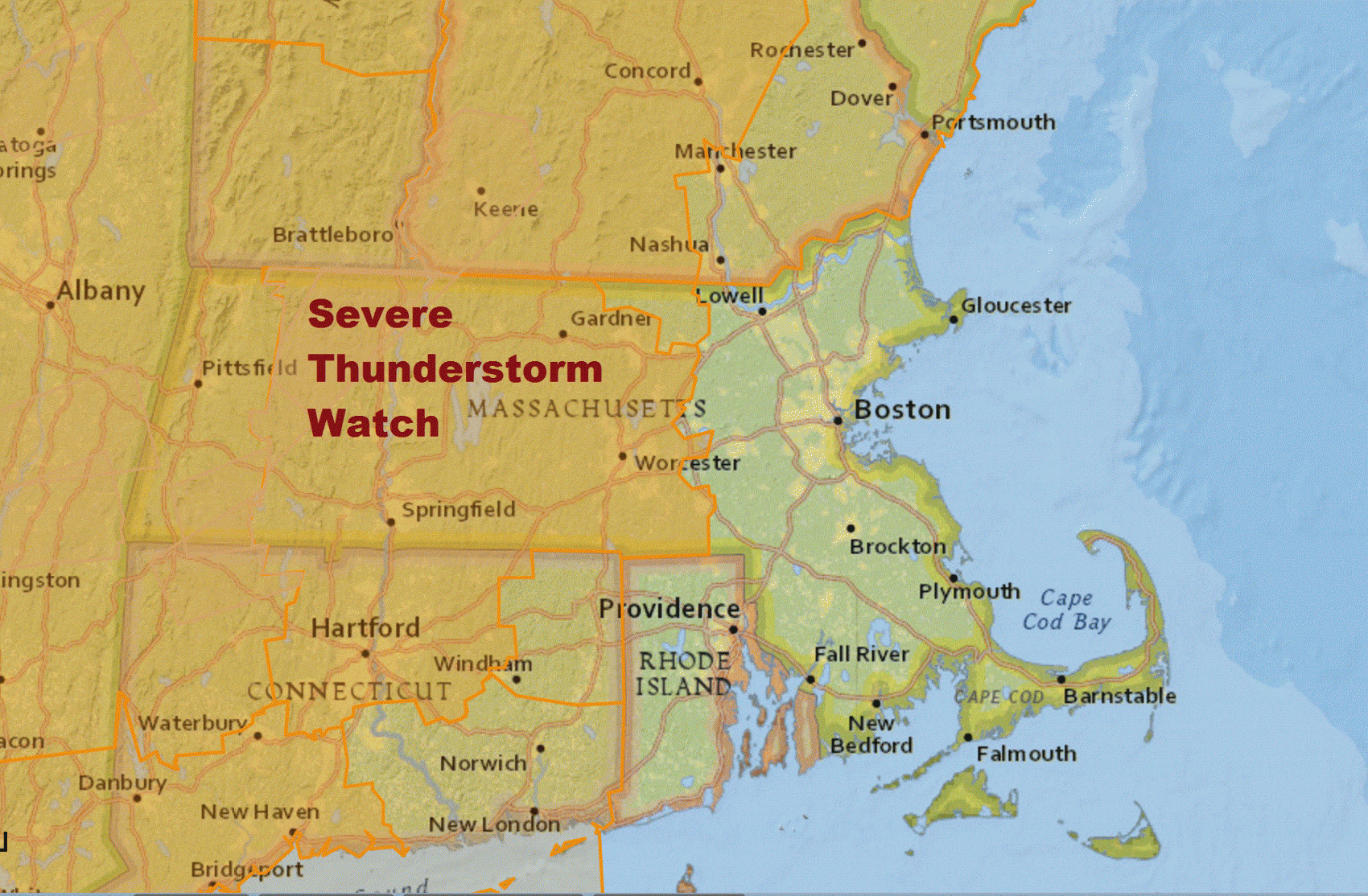 As of mid-morning Monday, a line of clouds with some showers was already forming over eastern New York. This line will slowly press eastward during the day with possible showers heading into the Boston area after the evening commute.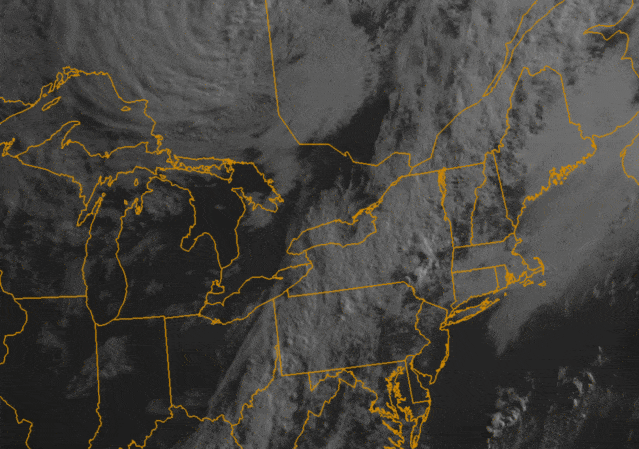 Our Original Post —  
Humidity increased over the weekend ahead of a slow-moving cold front. It will pass through Boston on Tuesday, bringing with it a line of showers and storms.
There is a flash flood watch posted for areas west of roughly Route 495. This is due to the potential for very heavy rain as the showers and storms move eastward. Some of these storms could be severe, but as the line moves east, the chance of severe weather diminishes. The best chance for showers in Boston won't arrive until very late tonight and early Tuesday.
Today, however, will actually be somewhat nice. There will be sunshine mixed with the clouds, and temperatures stay warm. A southerly flow of air keeps a strong breeze blowing and the air mixed up. Highs reach the 80s but are cooler on Cape Cod.
Again, we'll have to keep an eye on the showers as they move eastward late this evening. These situations can breed severe weather which stays together all the way to the coast, but sometimes will fall apart before then. It's tough to predict how long the line remains in tact, but the potential is there.
Somewhat drier air comes in later Wednesday with even more sunshine and lower humidity for Thursday. Things become humid again late in the week in this pattern.
You can follow my updates here and on Twitter @growingwisdom.
---
Monday: Partly to mostly sunny and humid. Highs in the mid-80s. Cooler Cape Cod.
Monday Night: Scattered showers and storms. Some storms could be strong to severe.  Lows in the upper 60s.
Tuesday: Scattered showers and storms, especially in the morning. Muggy and warm. Highs in the low 80s.
Wednesday: Sunshine, some clouds. Chance of some showers or a storm. Highs 78-82.
Thursday: Mostly sunny and warm. Highs 78-82.
Friday: More clouds, some humidity. Highs in the mid 80s. Some showers possible.
This article was originally published on June 19, 2017.