Here's What We're Reading This Summer — How About You?
We've been gathering suggestions from all over about what to read this summer. We've got ideas from local booksellers, recommendations from your fellow readers and tips from WBUR hosts, reporters and staff. Here are my picks, along with a form where you can submit your own favorites, and then a roundup of ideas from my colleagues at WBUR.
For me, summer is often a time to catch up with a classic I'd always meant to read but somehow never did. (Maybe this is finally the year for "Moby-Dick.") For others, it's the season of light reading: the "beach books" that breeze into stores around Memorial Day and vanish with the first falling leaves. And for still others, it's just another season, another time to look at what's new and pick a few tempting titles to check out.
But, OK, I'll be honest. I'm not reading "Moby-Dick." Instead, I'm racing through the thriller I bought at a reading, thinking I'd save it for the beach — but I started the first chapter, and I was hooked. See if you can show more restraint with Joseph Finder's "The Switch," in which picking up the wrong laptop at airport security ensnares a Boston coffee maven in high-level intrigue.
And after that? Well, Finder said at the reading he was looking forward to Tom Perrotta's latest novel of family and romantic life, "Mrs. Fletcher," due out Aug. 1. "I'll read anything Tom writes," Finder said, and so will I.
I'll also read anything by Teju Cole, whose sharp eye when writing about photography, I find, sharpens my eye for everything else, too. "Blind Spot" combines his own photographs from years of international travel with brief meditations on what the pictures conjure from his memory. I can't wait to see what he's seen — and what he sees in it.
And I really want to settle in and savor Emil Ferris' debut graphic novel, "My Favorite Thing Is Monsters," a darkly engaging tale of adolescence that looks like the eccentric cousin of Lynda Barry and Art Spiegelman. That's my kind of family. Plus, this way I already have my first pick for next summer: Volume 2.
But I'm hardly the only person around here with a stack of books at the ready. So scroll down to see a sampling from ARTery team members and WBUR colleagues.
First, though, we'd love to know what you're reading, too, so please tell us about it here. You can also check out what others have already recommended.
And now a few more suggestions from us:
Jeremy Hobson, co-host of NPR and WBUR's Here & Now:
If you want to get beyond the headlines and really understand the forces at play in our world, Gideon Rachman's "Easternization: Asia's Rise and America's Decline from Obama to Trump and Beyond" is a great start. Remember all that talk about a pivot to Asia during the Obama years? This book will explain why that was so important. (Here's an excerpt.)
If you are as big a "Seinfeld" fan as I am, Jennifer Keishin Armstrong's "Seinfeldia: How a Show About Nothing Changed Everything" is the perfect beach read. It reveals the making of the show — but also how it became an empire. The actor who played the Soup Nazi was in one episode, and it changed his life forever. (Here's my conversation with the author.)
Lisa Mullins, host of WBUR's All Things Considered: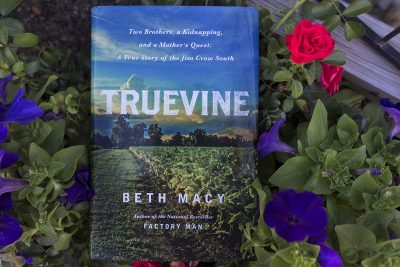 My summer reading list features something to satisfy every craving. Let's start with "Truevine: Two Brothers, a Kidnapping, and a Mother's Quest: A True Story of the Jim Crow South" by Beth Macy. As the subtitle indicates, this is the true story of two African-American brothers, both albinos, who were kidnapped and forced to perform in a circus freak show — and of their mother's three-decade-long search to find them. I'm looking forward to seeing how Macy, a former reporter, takes on the tough issues — such as whether the brothers were better off as international stars in the circus or back with their impoverished sharecropper family in Virginia.
In "The Sea Is Quiet Tonight," Michael H. Ward has written a memoir of life and death in greater Boston during the AIDS epidemic. These days, we hear about the period through statistics, but Ward writes about navigating the fear and crushing loss that so many felt in those days.
And, finally, a sneak preview: "Rescued: What Second-Chance Dogs Teach Us About Living with Purpose, Loving with Abandon, and Finding Joy in the Little Things" by Peter Zheutlin officially comes out in the fall, but I'm reading an advance copy right now, and it feeds both the heart and head. Lovely. If you need an appetizer while you wait for it, try Zheutlin's "Rescue Road: One Man, Thirty Thousand Dogs, and a Million Miles on the Last Hope Highway."
Meghna Chakrabarti, host, Radio Boston:
I have a goal of reading two books this summer. They're not new. "Home" and "Lila," both by Marilynne Robinson. Because she's a goddess and "Gilead" (the first in this trilogy) changed my life.
Bill Littlefield, host, Only A Game on WBUR and NPR:
The prolific Kareem Abdul Jabbar likes to be introduced these days as a writer who used to play some basketball. "Coach Wooden and Me: Our 50-Year Friendship On and Off the Court" and "Writings on the Wall: Searching for a New Equality Beyond Black and White" are both terrific. "Coach Wooden and Me" demonstrates how a progressive black Muslim and a conservative white Christian can create and sustain a friendship based on respect, curiosity and open minds. "Writings on the Wall," as the subtitle suggests, explores the nation's most critical social issue more thoughtfully than any politician has done and actually offers hope.
"Leo Durocher: Baseball's Prodigal Son" by Paul Dickson makes a case for Durocher as both charming and insufferable, which sounds about right for the guy who both championed Jackie Robinson's arrival in Brooklyn and insulted him as fat and slow.
"The Bittersweet Science," edited by Carlo Rotella and Michael Ezra, features 15 insiders writing about boxing. The entry titled "Why I Fixed Fights" by Charles Farrell is especially instructive, even for those who don't aspire to fix fights.
In "Sting Like A Bee: Muhammad Ali vs. The United States of America," Leigh Montville has accomplished the unlikely: He's written a fresh, ambitious book about one of the most written-about men in the history of sports or anything else. Shouldn't have been surprised. He's a writer who never disappoints.
Ed Siegel, ARTery editor: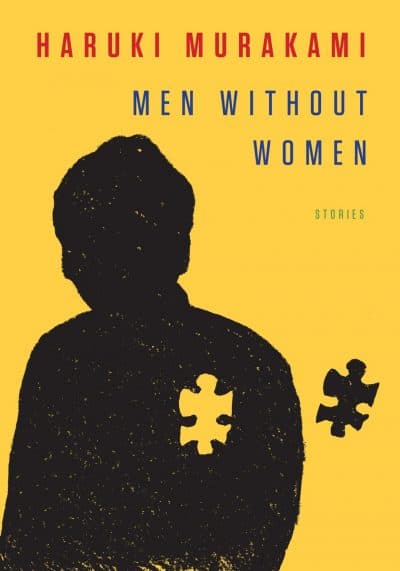 Haruki Murakami is better known as a novelist, but the new, seductive short stories in "Men Without Women" sharpen his cultural omnivorousness in quite remarkable ways. The theme of men, at least straight men, being sorry souls without a woman might seem trite, but all these stories have the ring of discovery to them, each accompanied by a soundtrack that reaches from Beethoven to the Beatles and beyond. (Here's my review.)
If, as Harold Bloom says, Shakespeare invented the human, then what were the characters of Greek tragedy — tuna fish? If so, Colm Tóibín (perhaps best known for "Brooklyn") rectifies that in "House of Names" by investing Electra, Orestes and Clytemnestra with as much humanity as Hamlet in this psychological and poetic novel of revenge.
John le Carré's use of the Cold War to ponder the moral ambiguities of the second half of the century was an enormous literary achievement. And now he's back where he belongs in "A Legacy of Spies," due out Sept. 5. It flashes back to Alec Leamas in "The Spy Who Came in from the Cold" and George Smiley in "Tinker, Tailor, Soldier, Spy" and "Smiley's People."
Maria Garcia, ARTery reporter:
"American Heiress: The Wild Saga of the Kidnapping, Crimes and Trial of Patty Hearst": I can't believe this is the first definitive narrative nonfiction book about the kidnapping and trial of Patty Hearst, the heir to the Hearst family fortune. New Yorker staff writer Jeffrey Toobin has a way of taking a big story (the O.J. Simpson trial) and untangling what it says about American culture, with fresh insight and moving clarity. Also, the '70s are just fascinating, and Toobin promises to show us how Hearst's story illustrates America's "collective breakdown" of that decade.
In "Beyond Respectability: The Intellectual Thought of Race Women," Brittney C. Cooper introduces us to a century of black feminists who pushed back against both white women and black men who tried to stifle their voices. She shows us how these women worked hard to destroy the construct of "respectability" as a criterion for intellectual legitimacy. This book feels as relevant as ever to me now, as women of color, often the backbone of social movements, are still fighting to be heard.
Amy Gorel, ARTery digital editor:
Northwestern professor Wendy Pearlman talked with more than 300 displaced Syrians for "We Crossed a Bridge and It Trembled: Voices from Syria." This newly published collection of firsthand accounts joins the ever growing pile of documentaries (like "White Helmets"), special reports (from the Washington Post's "Refuge" project from 2013 to the Boston Globe's newer "Through the Closing Door"), and artworks (like Mohamad Hafez's exhibits) that seek to convey the personal side of the tragedy, both in Syria and beyond. Pearlman's collection is a chance to remind ourselves of the humanity behind the UNHRC's ticking number of displaced people and what's reported in the daily news.
More from our WBUR colleagues: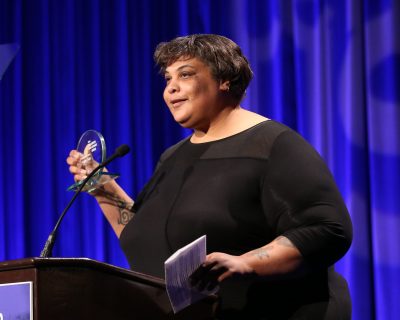 Here are a few more ideas from around the newsroom. Elizabeth Gillis, WBUR's social media producer, can't wait to read "Bad Feminist" essayist Roxane Gay's "Hunger: A Memoir of (My) Body." And Max Larkin, the multimedia reporter for WBUR's Edify (and truly one of the most widely-yet-deeply read people I've ever met) recommends "The Farm in the Green Mountains" with a succinct yet persuasive pitch: "This is stellar." Alice Herdan-Zuckmayer's memoir, translated from the German by Ida H. Washington and Carol E. Washington, recounts her family's life as refugees from Nazi Germany in 1940s Vermont.
Still hungry for more? Check out the suggestions from some of our favorite local, independent booksellers. And don't forget our readers' recommendations. We'll continue to update those — so please share yours, too.
This article was originally published on June 21, 2017.