Forecast: Sunny Today, But There May Be Showers Later; Overall, Nice Vacation Week
This article is more than 3 years old.
Many of you take your summer vacations over the next 10 weeks, and whether are you are only taking one week or fortunate to have more, the weather can make or break a vacation.
Inevitably there is a week in the summer that is perfect and a week that isn't so great for a vacation, this week is in the middle to high end of the scale, it won't be 100 percent perfect, but it will be quite nice if you are off.
The best days will be today, Wednesday and Thursday, but the other days are not washouts. An upper-level disturbance will bring a chance of showers late today and this evening, as well as again on Tuesday afternoon and into the evening.
Before the showers, sunshine fills the skies. Humidity levels are on the lower end of the scale, increasing in the hours before any showers.
Temperatures will be seasonable to start this week. There won't be any big heat and only a slow increase in humidity for Thursday.
Weather for Friday and into the weekend still is a bit murky. The models have clouds and cooler air to the north with very humid and hot air near or over us Friday. Where the boundary between the two sets up will dramatically impact the weather this weekend.
If we end up on the warm side of things this weekend we could see readings into the mid-80s and lower 90s, a flip to the cooler side brings more clouds and readings in the 70s.
You can follow my updates here and on Twitter @growingwisdom.
---
Monday: Morning sunshine and afternoon clouds. Highs 78-81.
Monday Night: Scattered showers and maybe a thunderstorm early. Mainly well north and west of Route 495. Lows 55-62.
Tuesday: Mostly sunny, chance of a storm late in the day or evening. Highs 75-80.
Wednesday: Mostly sunny. Highs in the upper 70s.
Thursday: Partly sunny and more humid. Highs 78-83.
Friday: Partly sunny. Very warm and humid. Chance of a shower or thunderstorm. Highs 85-90.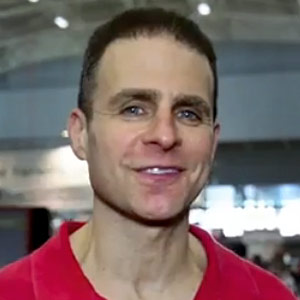 David Epstein Meteorologist
David Epstein is WBUR's meteorologist.