Bostonians Take A Dip In 'That Dirty Water'
Resume
Nearly 300 people cooled off on Tuesday by jumping into the Charles River near the Esplanade in Boston.
It's the fifth year that the Charles River Conservancy held "City Splash" — a day of state-sanctioned swimming in the river. The conservancy has been working to create a permanent floating dock on the river near North Point Park. The group still needs to raise money and receive approvals from federal, state and city agencies before it could make the plan a reality.
But one of the biggest hurdles — cleaning up the notoriously dirty river — has been overcome, conservancy spokesperson S.J. Port says.
In 1995, the Environmental Protection Agency said the Charles was safe enough for swimming just 19 percent of the time. In federal tests last year, it was found to be safe 55 percent of the time.
We caught up with some of the people who jumped in on Tuesday. (Hear what they had to say by clicking the red player button atop this post.)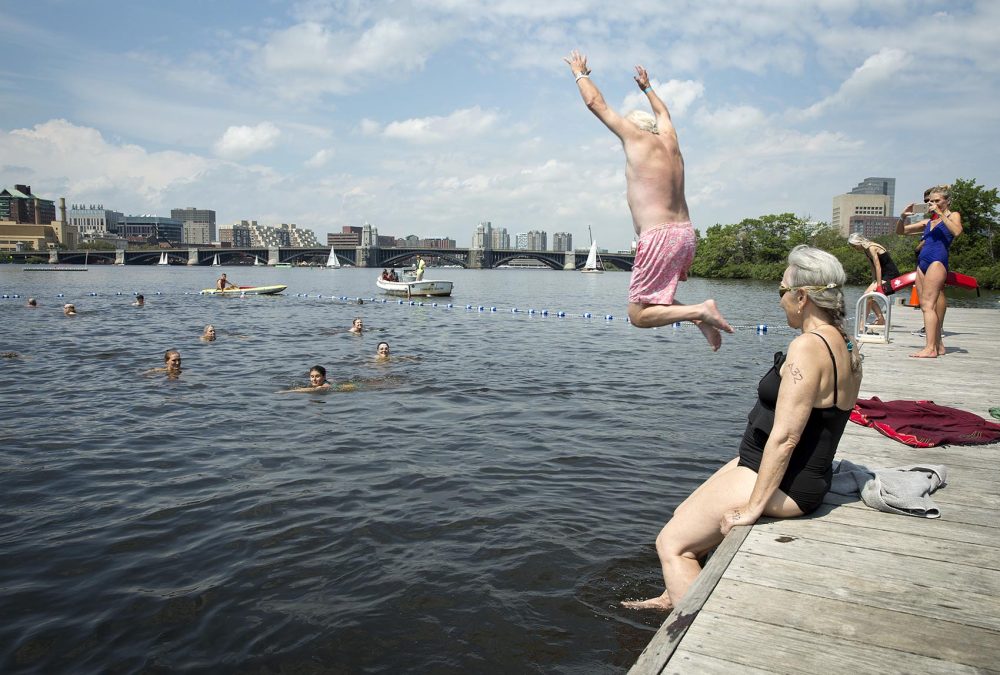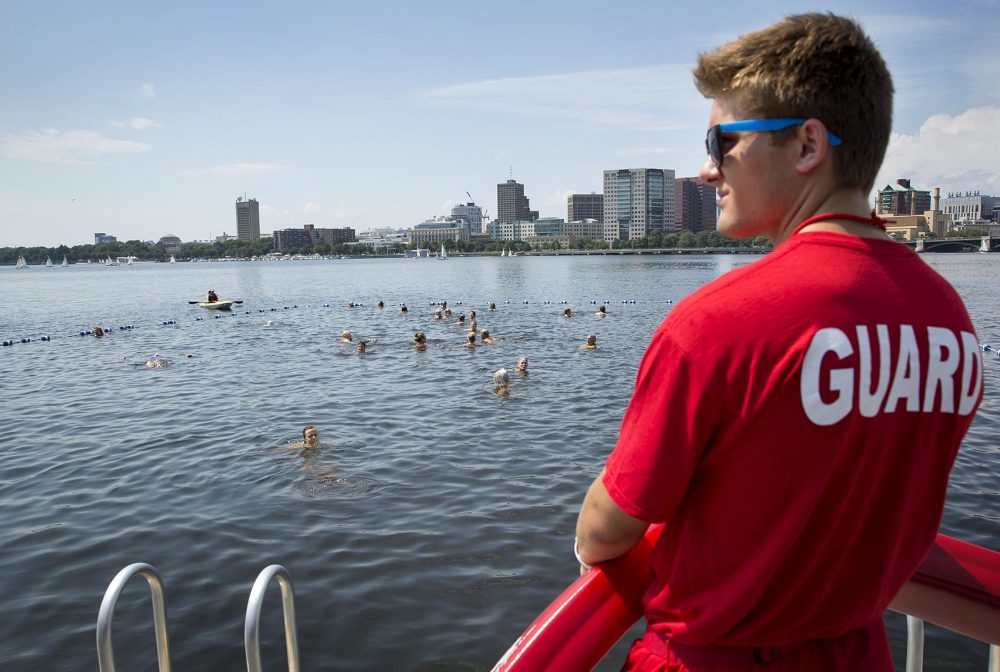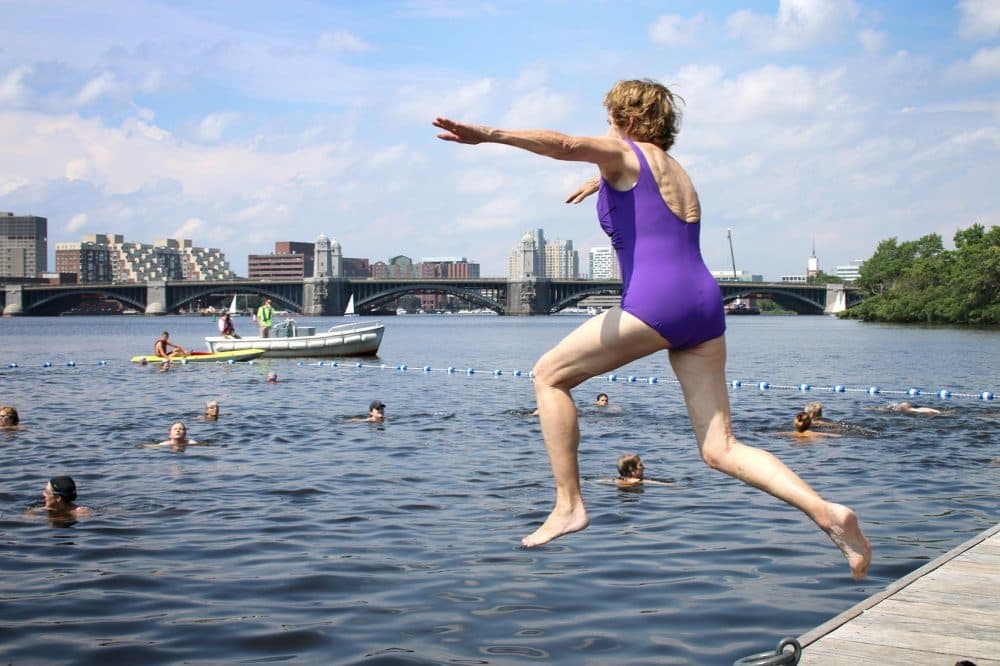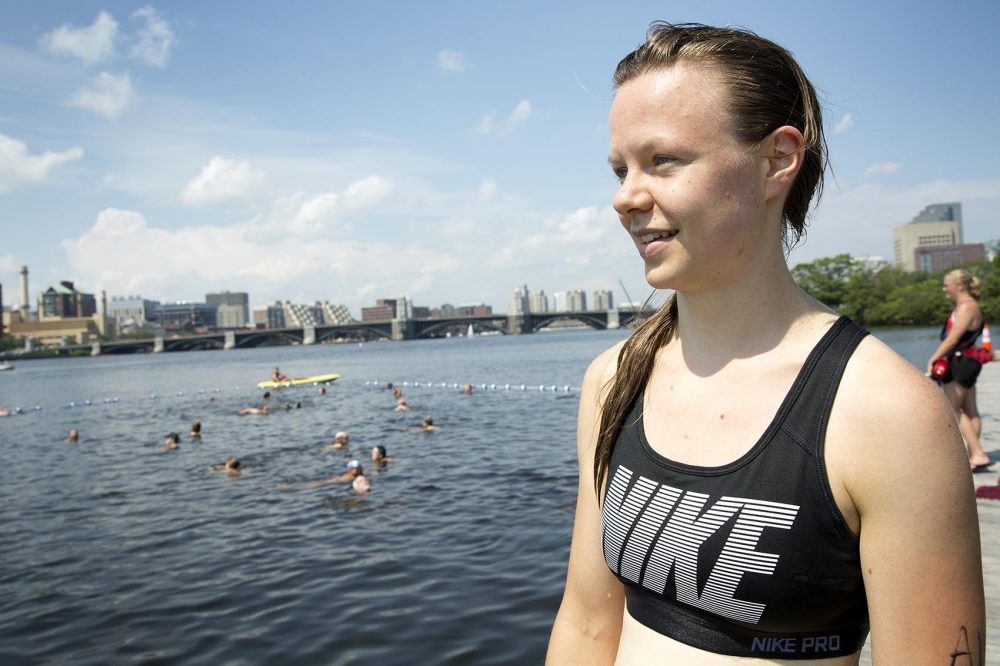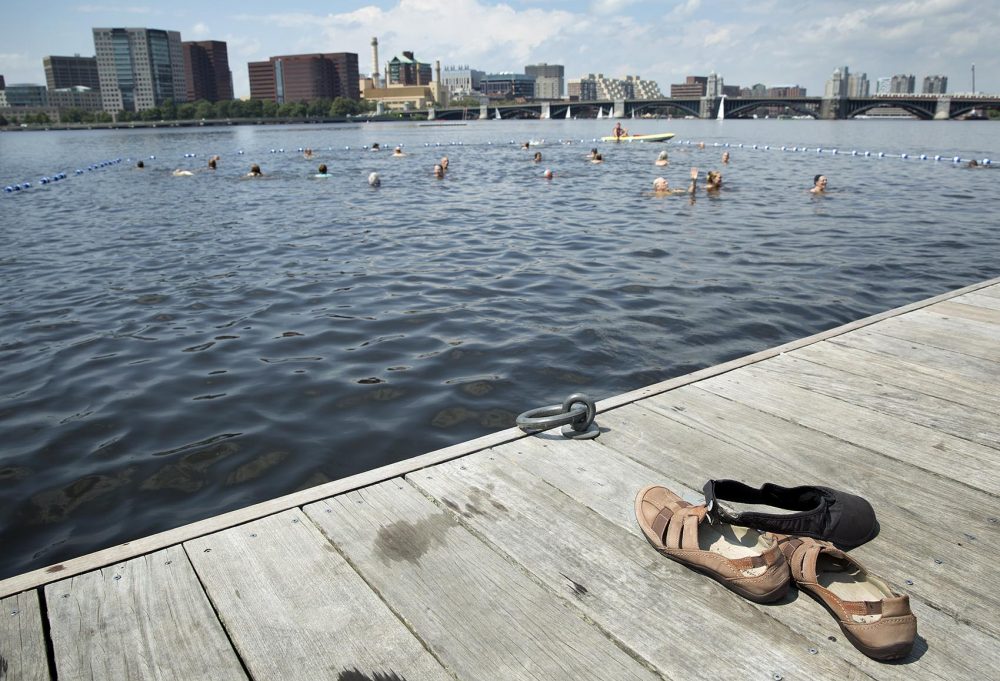 With additional reporting from the Associated Press
This segment aired on July 18, 2017.