Dana-Farber Doctor Who Treated Ted Kennedy's Cancer Discusses McCain's Brain Tumor Diagnosis
04:14
Play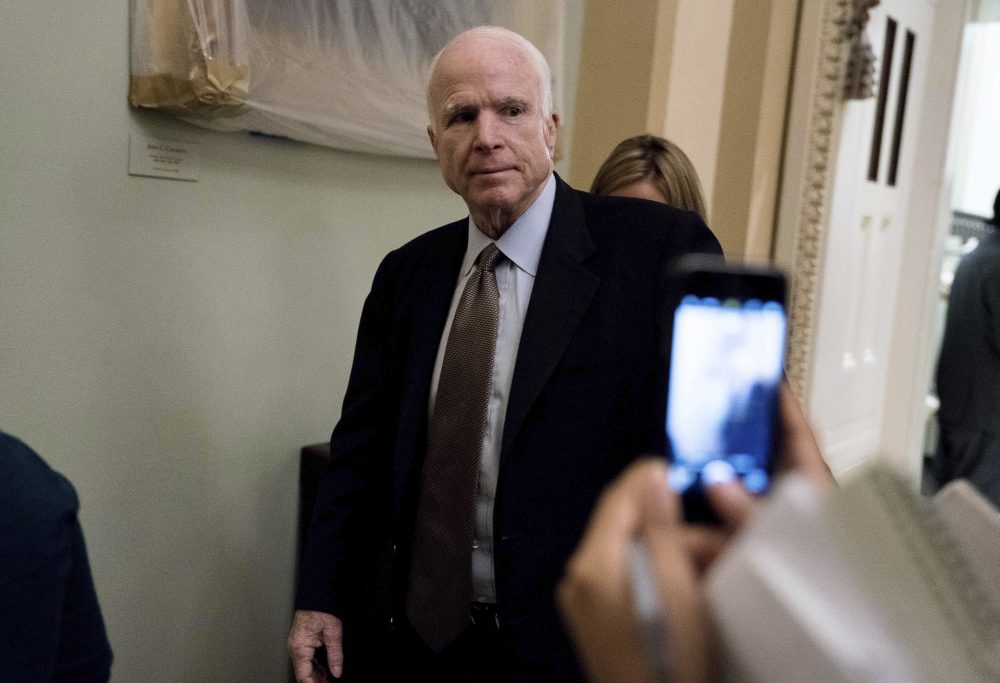 This article is more than 2 years old.
Arizona Sen. John McCain is reviewing treatment options for an aggressive brain tumor.
It's the same form of tumor that affected Massachusetts Sen. Ted Kennedy before his death in 2009.
Dr. David Reardon, director of the Center for Neuro-Oncology at the Dana-Farber Cancer Institute, was part of the team that took care of Sen. Kennedy both before and after his surgery. He joined Morning Edition.
This segment aired on July 20, 2017.