Boston Students Seek Adventure — And Growth — In 3 Weeks At Sea
03:28
Play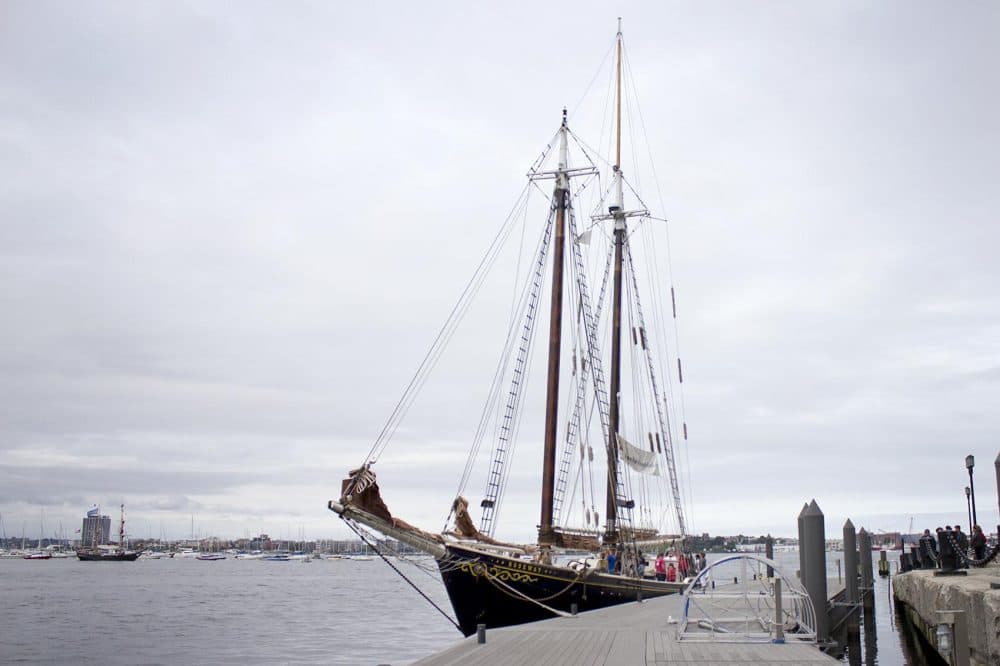 This article is more than 4 years old.
Jasline Gonzalez tells her friends that she loves her school, Boston Day And Evening Academy (BDEA).
That may be because it's working as intended: both as a safety net after Gonzalez left her previous school — "my GPA was really low and I had really bad trouble focusing," she says — and as a launch pad for the biggest adventure of her life so far.
Gonzalez and 14 other BDEA students recently left Boston aboard the schooner Roseway for three weeks of studying climate change, ecology and the ocean as they sail to Nova Scotia.
Like all of her classmates, Gonzalez -- sporting blue hair and piercings -- is running a bit behind schedule in her education.
She's 18 and plans to graduate from BDEA next June. She doesn't self-identify a rising senior because BDEA, as a Horace Mann public charter school, has a unique approach. The school forgoes both kinds of grades (9 to 12 and A to F), instead measuring and graduating students based on the competencies they've acquired.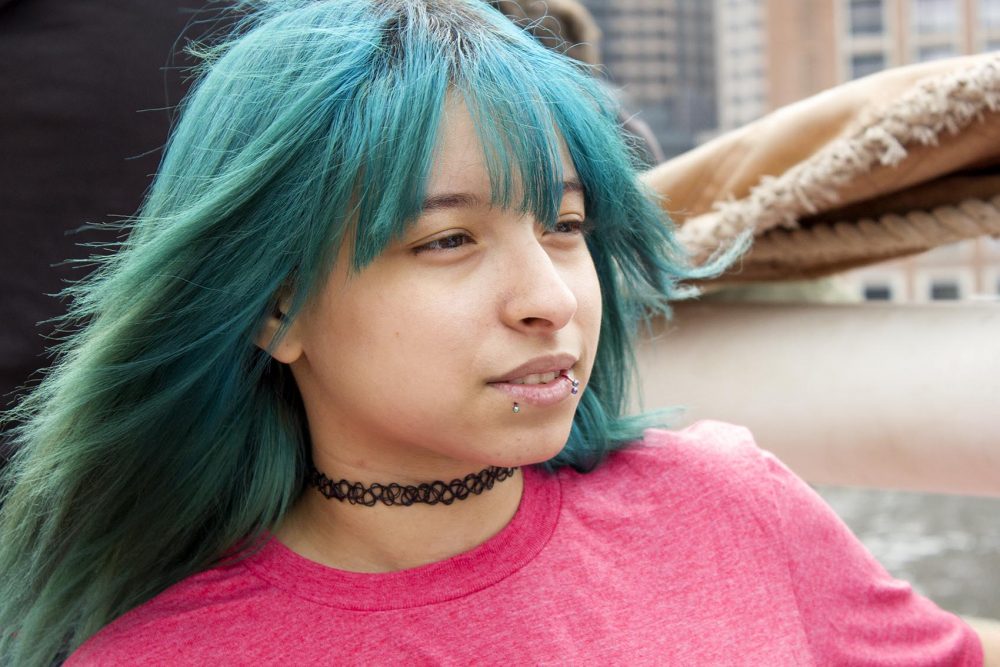 Gonzalez can feel the difference in her teachers. "They know how to motivate you to get your stuff done," she says.
It's an approach designed for students who are learning in a headwind. "This school exists for students who are off-track," says Andrea Kunst, BDEA's director of advancement.
All BDEA students are older than 16. Kunst says around 90 percent of the school's students have risk factors for trauma, and 60 percent have a past suspension at a previous school. In fact, she says, three out of four black male students at BDEA have been suspended from a previous institution five times in a single year.
At BDEA, school leaders take pains to avoid that punitive approach, Kunst says. In the latest school year on record, the school reported only two cases of discipline in a population of almost 500 high-risk students.
On a recent July day, there were dozens of students in the building -- most in conventional summer school classes. But down the hall, Jasline and others were preparing to set off on an adventure supported as part of Boston Public Schools' new commitment to summer learning.
Earlier this year, the school hung posters saying that students who needed a credit in ecology could earn it during 18 days of sailing aboard the Roseway, a 137-foot wooden schooner owned and operated by the nonprofit World Ocean School. The trip would end with three days of learning and service projects on land in Nova Scotia.
Many students jumped at the chance -- the kind of experience, Kunst says, "that usually only money can buy."
"We started with 22" interested students, Kunst says. But as is often the case at BDEA, things came up: "Kids need jobs in the summer, they've got childcare responsibilities for siblings, they've got all kinds of issues."
On the night before departure, there were 16 duffel bags loaded up with deck shoes and passports in the school's science room. But even then Kunst wasn't sure how many students would sail away the following afternoon.
That night, Gonzalez had made peace with being the only young woman aboard the schooner. But as the students gathered for a sendoff on Boston's Fan Pier the next day, it turned out that there would be another in the bunk across from her: Morgan Casey. ("I love her," Gonzalez says.)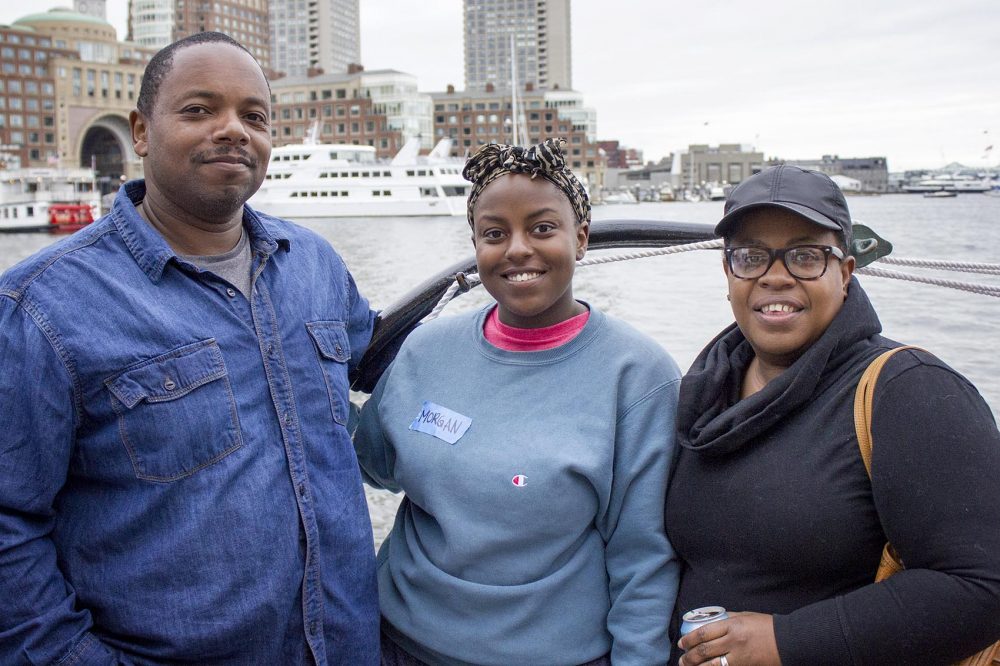 Casey's parents say she's taken a few summers' worth of sailing classes at Community Boating on the Charles River. But for the most part this trip is a new experience for everyone involved.
This is a pilot program for World Ocean School. They take students from Proctor Academy, a New Hampshire boarding school, on an annual nine-week sail to St. Croix before the winter, but they've never hosted a population like BDEA's before on such a long voyage.
And the students say that, for them, the trip represents a host of firsts: first trip abroad, first time at sea, certainly the first attempt at celestial navigation.
Kunst finds the whole prospect astonishing. "Looking up at the night sky in the city, oftentimes you don't even see the stars. On Friday night, assuming that it's not raining, they're going to look up and see the stars for the first time. That's huge."
For her part, Gonzalez says she felt some nerves walking up to the Roseway for the first time.
"From far away, I was like, 'This is a small boat.' Then we walked in, and it's like, 'Damn! This is actually pretty fun -- pretty huge.' " (Other students say the 30 or so bunks below deck felt a little claustrophobic at first.)
Gonzalez showed her family around the ship's roomy galley. "It's a new experience for her," says her father Rafael, who calls his daughter "a homebody." "She's gonna learn something I never learned: sailing, being out there in the ocean. She's going off to sea, and I'm the one who's excited!"
The ship's captain, Tom Ryan, and the crew all agree that time aboard the Roseway is designed, like BDEA, to function as alternative education. There are no grades, just tasks to be done and roles to play. "What should they expect? To be challenged like they've never been challenged," Ryan says.
But that's exactly what Gonzalez says she was looking for: three weeks without a phone, out of touch with family except for postcards, and surrounded by classmates familiar and not. (Normally, she says, "I pretty much try to keep to myself.")
She didn't have a ready answer to why she chose to go aboard the Roseway instead of staying at home in Dorchester. "I'm just one of those people," she says after thinking. "I'm just, like, really daring, but at the same time I have really bad anxiety — so I try to push myself out of that."
"When I decided to come," Gonzalez remembers, "I was just telling myself, 'Now I'm in it.' So I have no chance to back out."
Just as captain Ryan thanked parents for coming — and asked them to leave — Gonzalez says she felt excited, and anxious in a different way. "I'm not nervous anymore. I'm just ready to ship away."
You can follow along with the voyage of the Roseway on the live map below, provided by the World Ocean School, as well as on the "ship's log" on their website, featuring writing by students and photographs of the trip.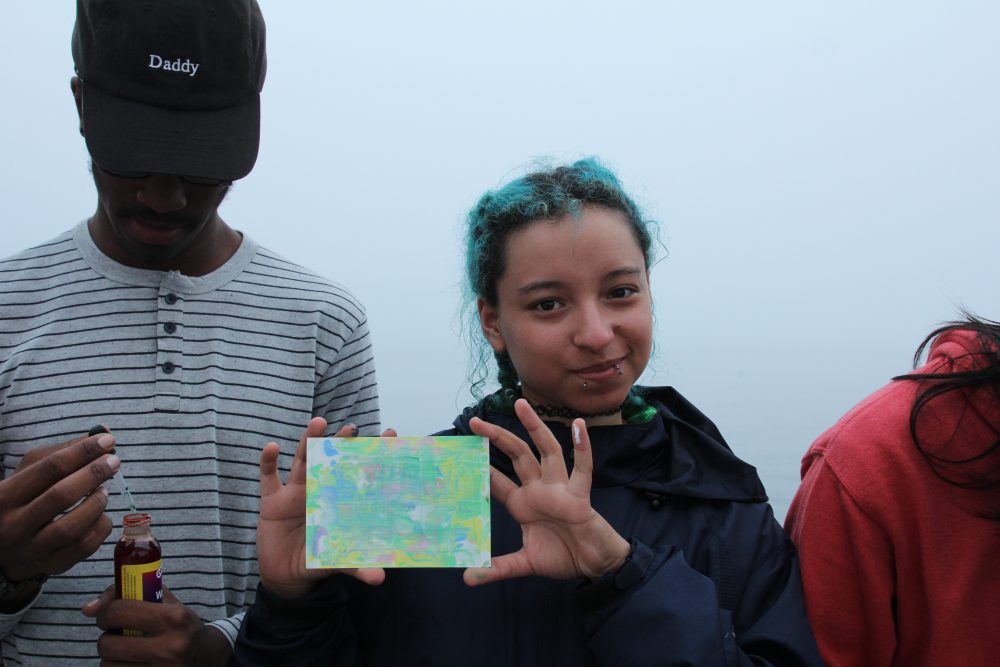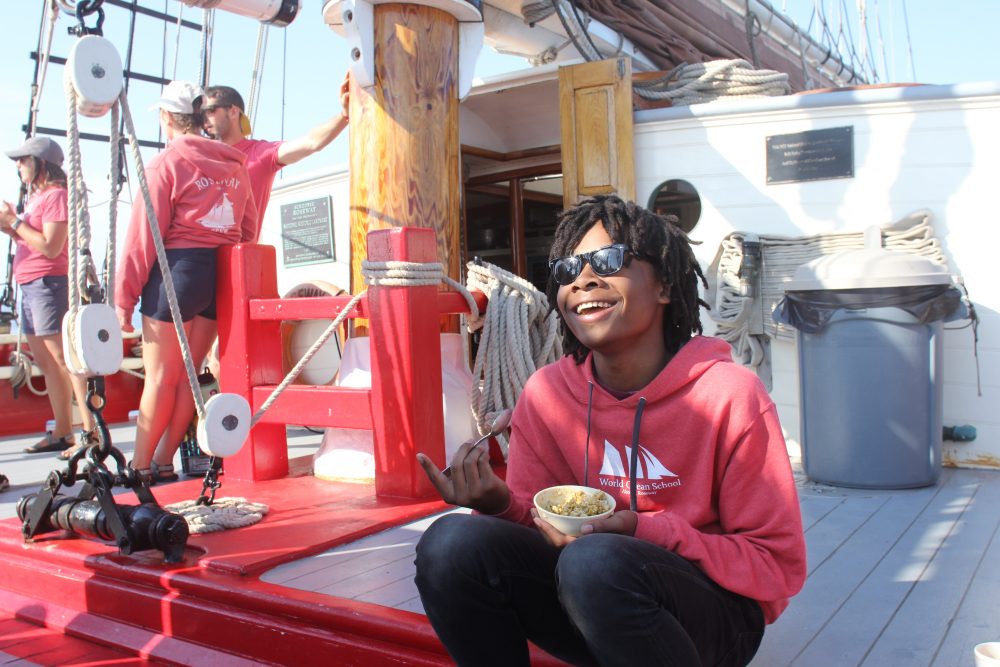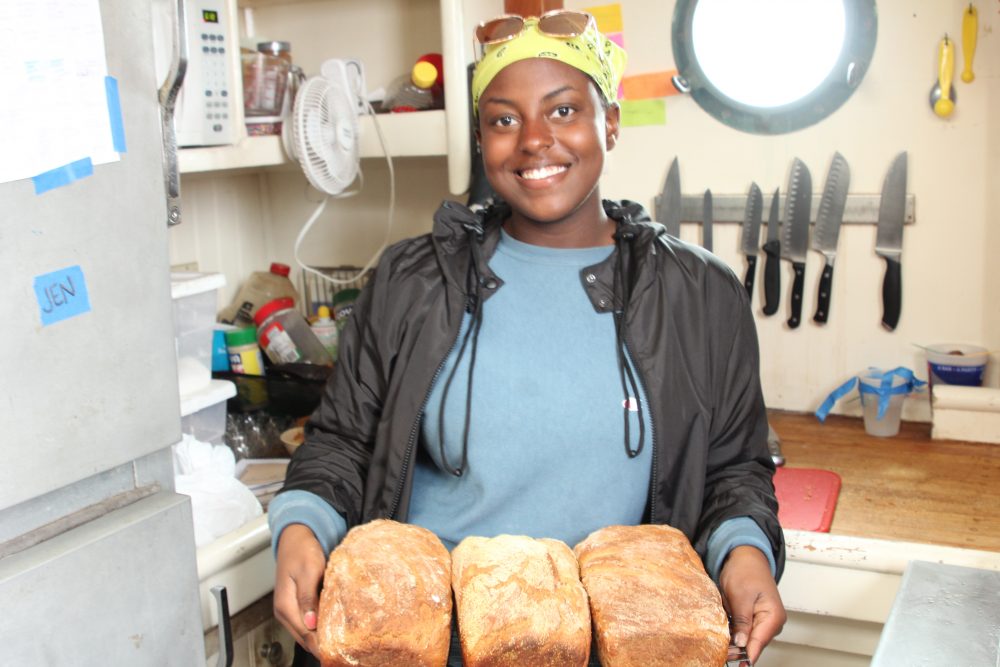 This segment aired on July 21, 2017.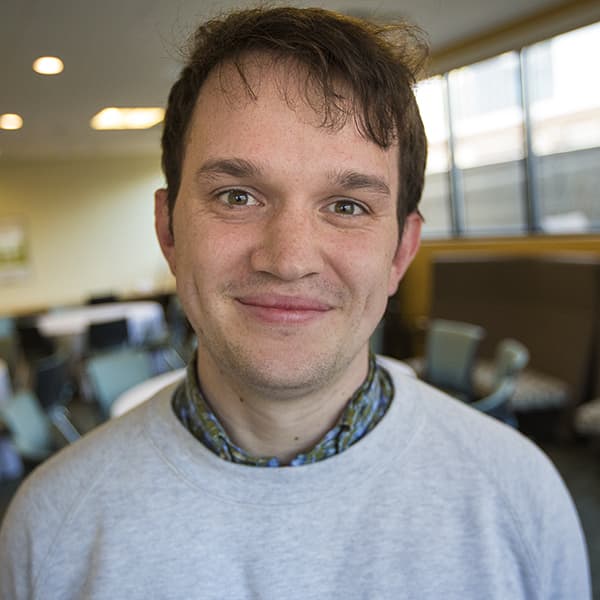 Max Larkin Reporter, Edify
Max Larkin is a multimedia reporter for Edify, WBUR's education vertical.