Forecast: Unusually Cool Pair Of Days For July On Tap
If you asked why I love the weather so much, I would give you a lot of answers. I love how complicated weather is, the math and physics behind the models and how variable the weather can be on the same day or week from year to year.
Take a look at July in Boston just one year ago. We were in the midst of a very hot and dry month and in the middle of a six-day heat wave. From July 13 to July 28, there would be 11 days over 90 degrees. It was quite a hot period.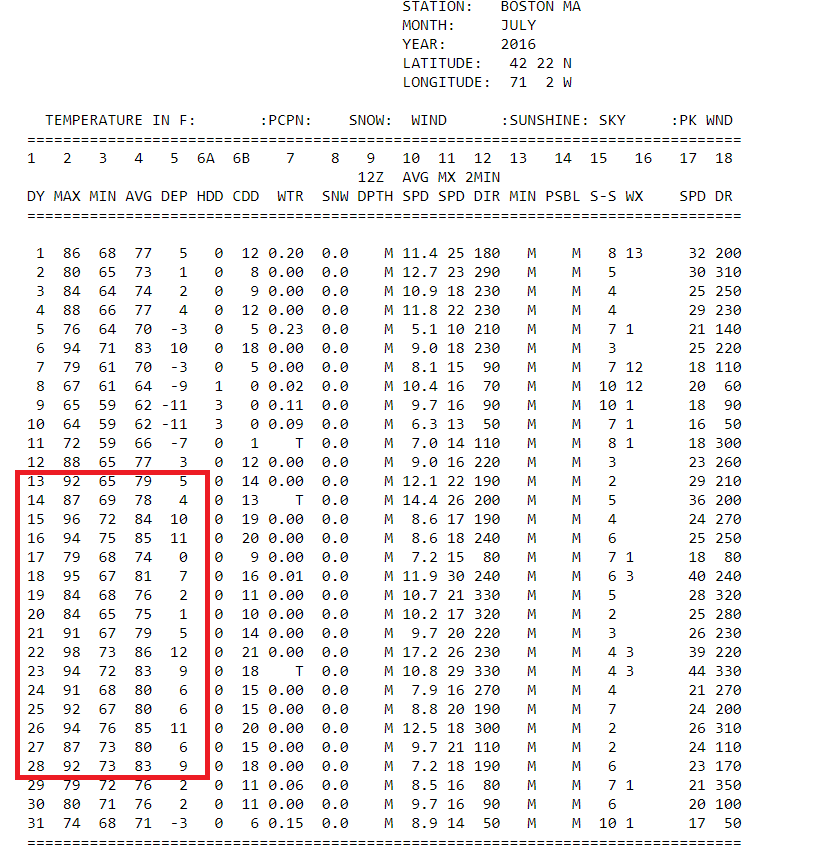 Let's contrast that with the next couple of days. Back in 1904 on this date, temperatures in Boston only reached 63 degrees. That's what we call the record-low maximum temperature or simply the coldest high for the day. When you consider this is the hottest period of the entire year, it makes it that much more amazing that temperatures would hold in the lower 60s like that. Well, this year we might tie or even break that record.
An area of low pressure will bring a period of rain today that will fall steadiest from around Boston and south, mostly this morning and early afternoon. It's been a rather dry week and up to 10 days for many, so the rain is welcome. However, these cool temperatures are something else. Some models are actually keeping the area around 60 degrees this afternoon. That would be a couple of degrees under the record and simply amazing.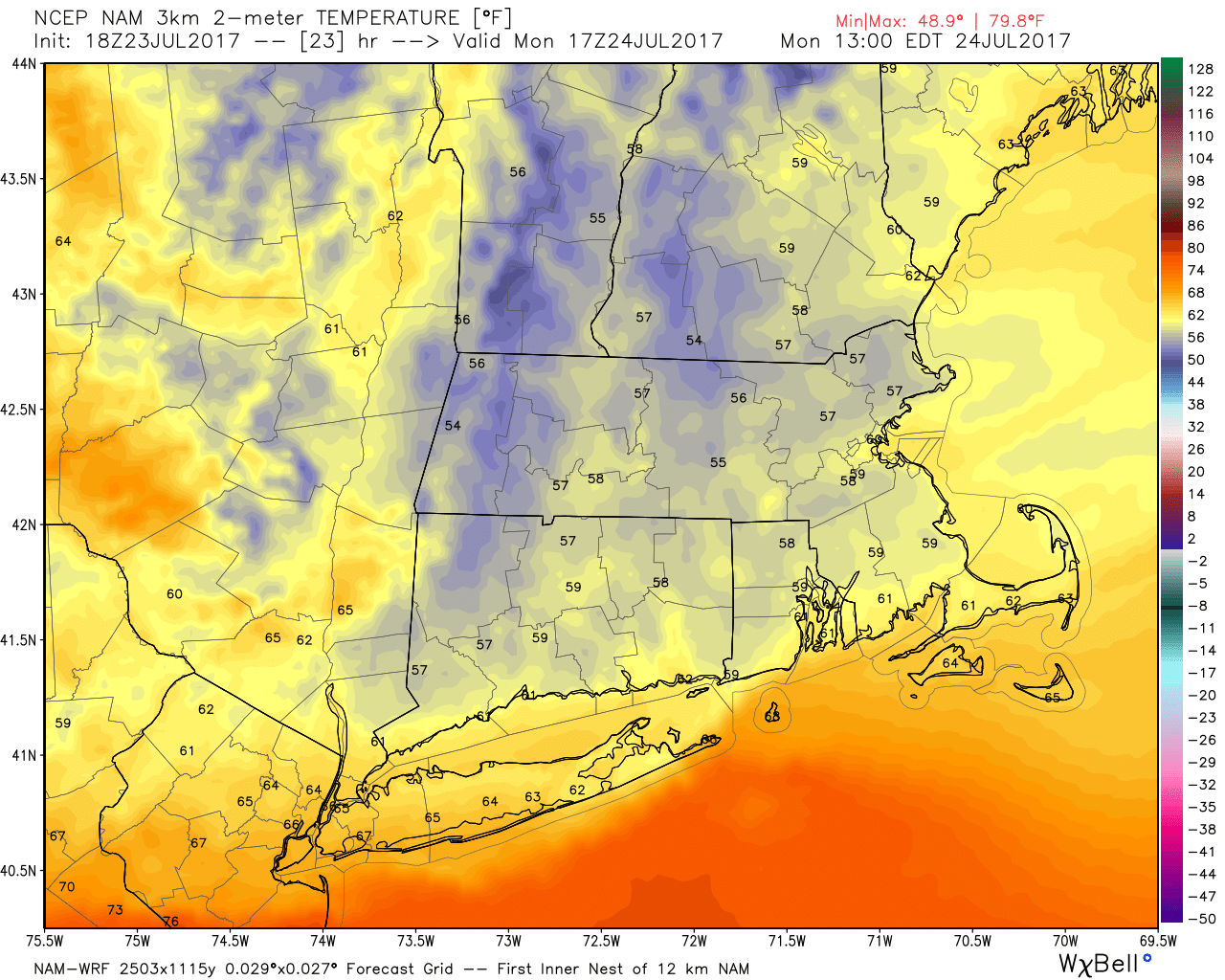 As today's weather system moves east, the rain will taper to showers. It will remain cool and cloudy Tuesday as well. I can't rule out a couple of wet moments, but generally, it's just a rather raw day.
You can follow my updates here and on Twitter @growingwisdom.
---
Monday: Periods of rain, especially before 1 p.m. Highs 58-67.
Monday Night: Damp and cool. A few showers. Lows 57-63.
Tuesday: Lots of clouds, some showers and still cool. Highs in the mid-60s.
Wednesday: Mostly sunny and pleasant. Highs in the mid-70s.
Thursday: Partly sunny and a bit more humid. Highs in the upper 70s to low 80s.
Friday: Lots of clouds, very humid. Some showers and downpours. Highs in the upper 70s to mid-80s.