Forecast: Let's Call It A Top 10 Summer Day
Please tell me you didn't put the heat on this morning. It's a cool one, for sure. With temperatures in the lower 50s in some spots, it is not the kind of morning lows we expect for the final week of July.
However, getting a break from the heat and humidity of summer is why we love New England, and today's weather is going to rival any summer day.
I am expecting sunshine with temperatures in the mid-70s to near 80. Humidity remains in check and winds are light. The sun is still not far off its peak strength, and this is a perfect day to head to the beach, play some golf or take lunch outside if it's the middle of your workweek.
Clouds and a few showers move back in Thursday and through the evening.  The showers also continue part of Friday. This weather system appears to be poised to bring a few hours of wet weather later Thursday night and Friday.
For the start of the weekend, the movement of the Friday system will determine how much sunshine we all receive, and if there will be lingering showers. The greatest threat of a Saturday spoiler comes for the south side of Cape Cod and the Islands.
The best chance for a sunny pair of days is across northern New England into the northern half of Massachusetts. A faster exit of the front Saturday gives more of us better weather than a slower one, which would include showers.
We will need to watch the model trends today and Thursday to really have a better handle on the weekend forecast.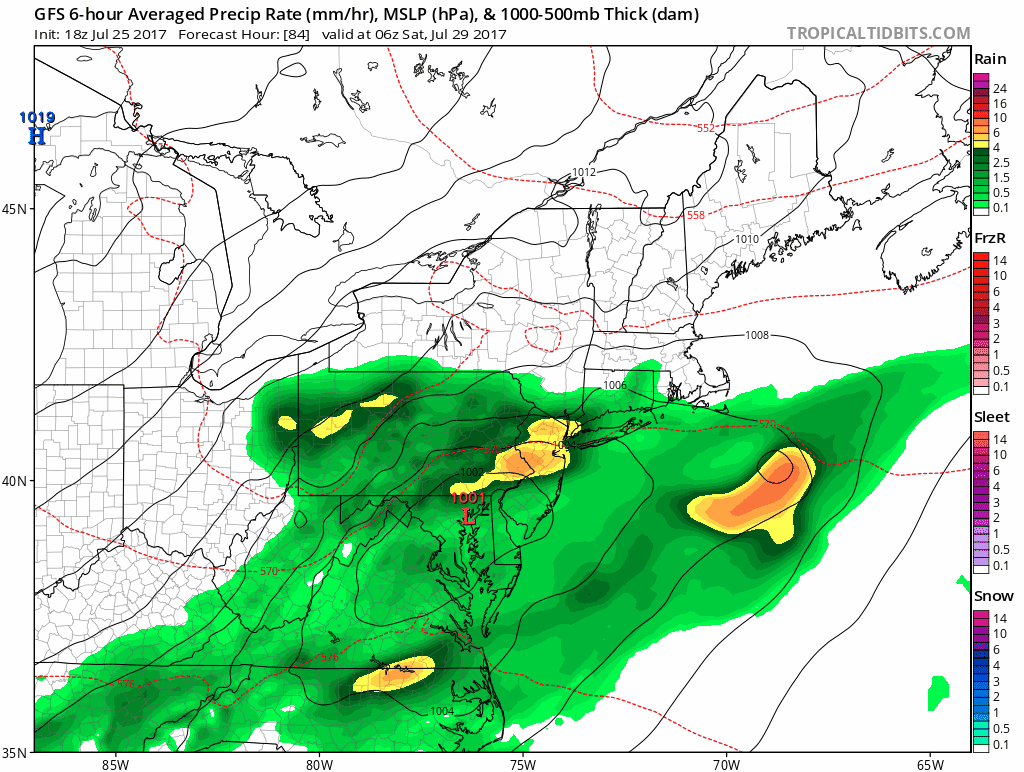 You can follow my updates here and on Twitter @growingwisdom.
---
Wednesday: Mostly sunny and pleasant. Highs in the mid-70s to near 80.
Wednesday Night: Partly cloudy. Lows in the low 60s.
Thursday: Partly sunny, then cloudy and a bit more humid. Highs in the upper 70s to low 80s.
Friday: Lots of clouds, early humidity. Some showers and downpours possible, especially south. Highs in the upper 70s.
Saturday: Mostly sunny and pleasant north, clouds linger south. Highs 73-80.
Sunday: Mostly sunny, highs around 80. Cooler on the Cape and the Islands.