Boston Gets Its Wicked Good Poets Together For The City's 1st Anthology Of Poetry
Boston's about to bust a rhyme.
Dozens of prominent poets, including a former U.S. poet laureate, will commandeer the courtyard of the Boston Public Library on Thursday, July 27, to read aloud from the city's first anthology of poetry.
Organizers have dubbed the collection "City of Notions," a reference to a nickname that Boston earned in the early 19th century for being a font of innovation and ideas.
Boston poet laureate Danielle Legros Georges, who edited the collection, sees it as "a meeting place, a poetic 'city square' for a wide variety of voices."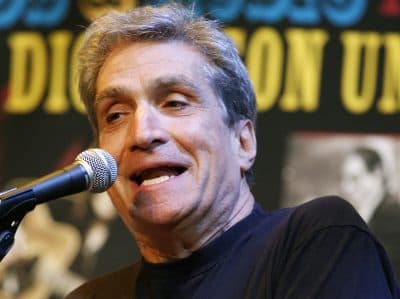 Among the nearly 60 contributors is Robert Pinsky, a former U.S. poet laureate who now teaches English and creative writing at Boston University.
The poems in "City of Notions" range from sonnets to haiku and free verse. All touch on aspects of life in Boston, including the Boston Marathon and the much-reviled MBTA.
Pinsky's poem, "The Day Dreamers," begins:
"All day all over the city every person

Wanders a different city, sealed intact

And haunted as the abandoned subway stations

Under the city. Where is my alley doorway?"
Award-winning playwright and poet Nick Flynn contributed "Marathon," a poignant poem he wrote in response to the 2013 marathon bombing that killed three spectators and wounded more than 260 others.
In part, it reads:
"It's too soon to say we were lucky

It's too soon to say anything,

Until the cloud is pulled back from the sky,

Until the ringing is pulled back from the bells."
Georges said she sought out poems that depict Boston in a completely unvarnished light, "including those that address head-on such issues as race, social tensions, and cultural and class differences and positions."
Those included "Boston Year," a stark composition by poet and essayist Elizabeth Alexander, who is black. It begins:
"My first week in Cambridge a car full of white boys tried to run me off the road, and spit through the window, open to ask directions."
Mayor Marty Walsh said the poems give voice to a wide range of Bostonians "as they share their truths, their hurts, their hopes and their dreams."