Baker Signs Marijuana Bill. Here Are 5 Numbers Related To The New Law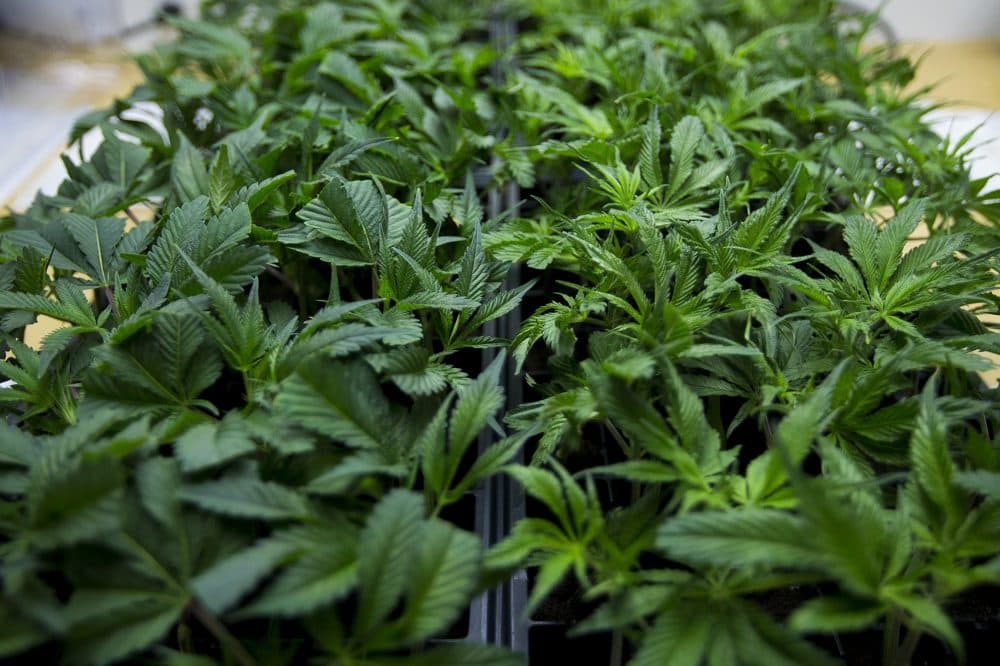 This article is more than 5 years old.
Gov. Charlie Baker has signed an overhaul of the state's voter-passed recreational marijuana law.
Baker's signature came Friday, 11 days after a legislative conference committee reached agreement on a compromise bill that changed several aspects of the original measure.
In a statement, Baker said he appreciates "the careful consideration the legislature took to balance input from lawmakers, educators, public safety officials and public health professionals, while honoring the will of the voters regarding the adult use of marijuana."
Here are five key numbers related to the new law:
20 Percent
The law calls for marijuana to have a maximum tax rate of 20 percent, up from a maximum 12 percent rate outlined in the voter-passed ballot question.
Here's how that 20 percent breaks down: a 6.25 percent state sales tax, a 10.75 percent excise tax on marijuana and an optional sales tax of up to 3 percent that communities can tack on.
And here, via the Tax Foundation, are the tax rates in the other states that have authorized recreational marijuana. (Note the map is as of January, and in Maine, for instance, lawmakers have proposed a 20 percent rate as well.)

5
Another thing that changed with the compromise bill: marijuana's governance.
The Cannabis Control Commission was originally outlined as a three-person panel, with its members all appointed by the state treasurer. Now, it's five members, and the governor and the attorney general have appointment authority as well. The Boston Herald reports that the three officials have to select these five commissioners by Sept. 1.
The commission will also take over oversight of medical marijuana, which has been under the purview of the state Department of Public Health.
12
Here's something that remains the same. As WBUR's Steve Brown has reported:
The compromise bill makes no changes to the existing law governing the home cultivation of cannabis plants for personal use. Every adult over 21 can grow up to six plants in their home, with a maximum of 12 plants per household.
7/1/2018
Though marijuana has been legal for adults in Massachusetts since December, there are no retail establishments selling recreational pot. That changes July 1, 2018, when shops can open.
You'll recall that date was pushed back: The voter-passed law called for a Jan. 1, 2018, opening of retail marijuana businesses. In late December, lawmakers approved a six-month delay. Senate President Stanley Rosenberg said then that the delay would "allow the state more time to implement the will of the voters."
91
Here's another thing that's new, and somewhat controversial: the process by which a city or town in Massachusetts can ban those forthcoming retail marijuana shops. The original law said the decision rested with an individual community's voters.
But legislative conferees agreed to a bifurcated system. In short, if your municipality voted for marijuana on November's ballot measure, a question of banning or limiting pot businesses has to be put to a voter referendum. If your town or city voted against marijuana, then the decision rests with the local governing authority, like a city council or board of selectmen.
According to election results from the secretary of state's office, there are 91 communities that voted against the ballot measure. They're in blue on the map and table below.
And, that's assuming that the bifurcated decision-making process on "local control" stands up to legal scrutiny. The Boston Globe has reported that the provision may raise constitutional issues and lead to a court challenge.
This article was originally published on July 28, 2017.