Forecast: 'Enjoy The Beach Weather': Vacationers This Week Get Several Perfect Summer Days
We missed a nor'easter earlier this past weekend. Then, Sunday was a gorgeous day with low humidity and pleasantly warm temperatures.
The major themes of this week's weather will be summertime warmth and humidity, but neither conditions will be too excessive.
Temperatures won't vary too much between Tuesday and Friday — perhaps only by a degree or two. Today is the least warm of the next five, but even this afternoon is going to feel pretty hot, especially in areas away from the water.
The reason for the nice week is an area of high pressure building across the northeast. As the high slips off the coast we will see a flow of warm and humid air continue for several days.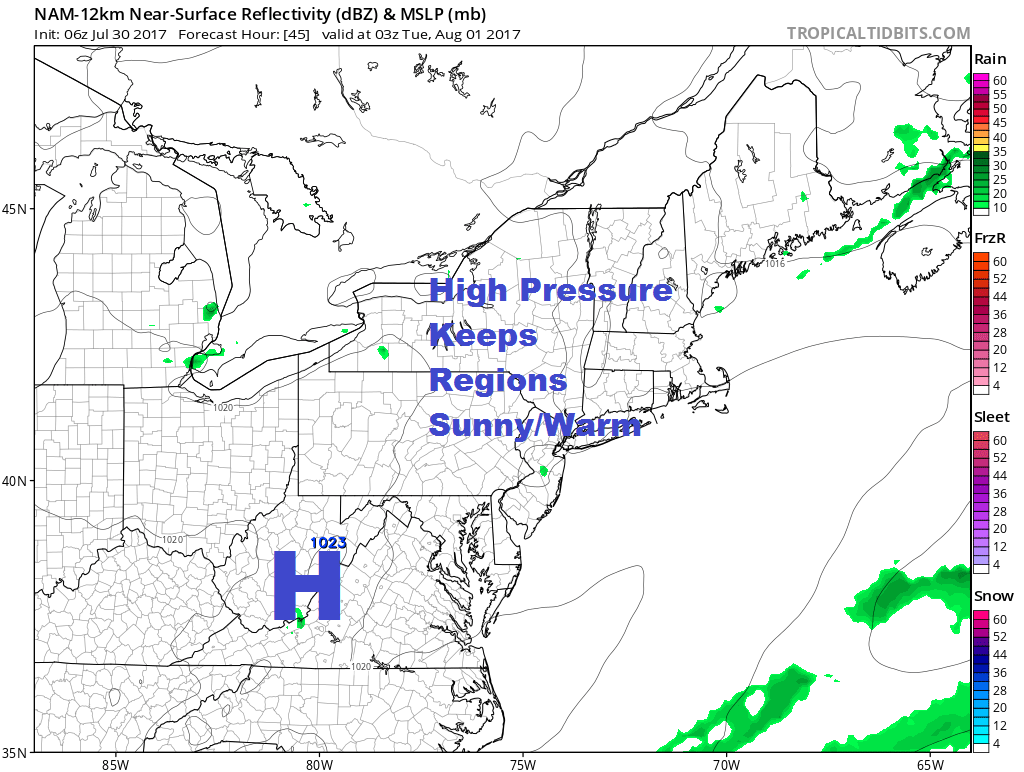 On Thursday, a cold front will approach. This front will help to lift the warm air, build clouds and bring the chance of a few showers or storms. At this point, these don't look like they will last long.
Warm weather continues Friday as humidity falls a bit, but not a lot. In other words, it will still be humid but not oppressive.
Later this weekend I expect another front to cross the region, ushering in cooler and drier air. The timing on this will be nailed down in the coming days. Enjoy the beach weather.
You can follow my updates here and on Twitter @growingwisdom.
---
Monday: Sunny and warm. Highs in the mid-80s, but mid-70s to near 80 on Cape Cod.
Monday Night: Clear and not as cool. Lows 60-67.
Tuesday: More sunshine, more humidity and warm. Highs 85-89. Cooler on the Cape and the Islands.
Wednesday: Mostly sunny, warm and humid. Highs in the upper 80s to near 90. Cooler on the Cape and the Islands.
Thursday: Partly sunny, very humid along with a chance of some afternoon or evening showers and storms. Highs 84-88.
Friday: Partly to mostly sunny, a bit less humid, but still noticeable. Highs in the 80s.