New Tracks Along Comm. Ave. Will Allow B Line Trains To Move Faster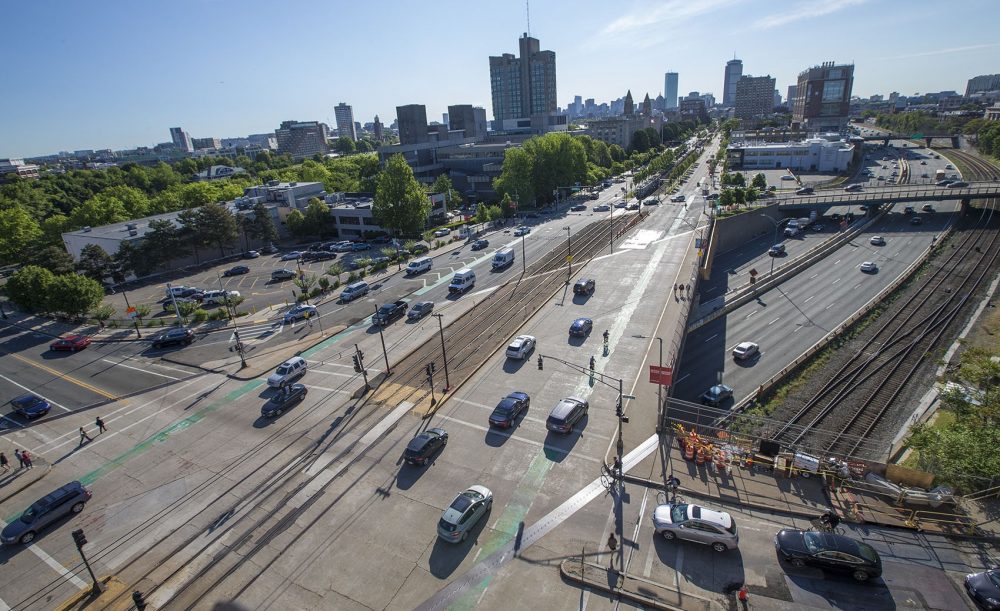 This article is more than 3 years old.
Green Line trains on Boston's Commonwealth Avenue will soon be able to go faster in some areas, thanks to new tracks being installed as part of the ongoing work to replace the bridge that spans the Mass. Pike.
MBTA Interim General Manager Steve Poftak says up to 2,500 feet of new track along the B Line is being installed around the Commonwealth Avenue Bridge.
"This is really an important place to get new track because we're going to be able to operate with fewer speed restrictions," Poftak said, noting that in some areas trolleys must slow to 3 miles per hour.
"We're going to be able to increase speeds and give customers a faster ride," Poftak added during a recent press conference.
The trains will be able to go faster as soon as Monday, when the B Line is set to run in the area again.
Shuttle buses have been operating between Babcock and Blandford Street stations since July 25, when travel on that stretch of Comm. Ave. was restricted due to the bridge work.
The state Department of Transportation says the project is on schedule and trolley service should resume as normal on Aug. 14, at the same time the road reopens to vehicles.