Photos: Colorful Characters At 10th Annual Boston Comic Con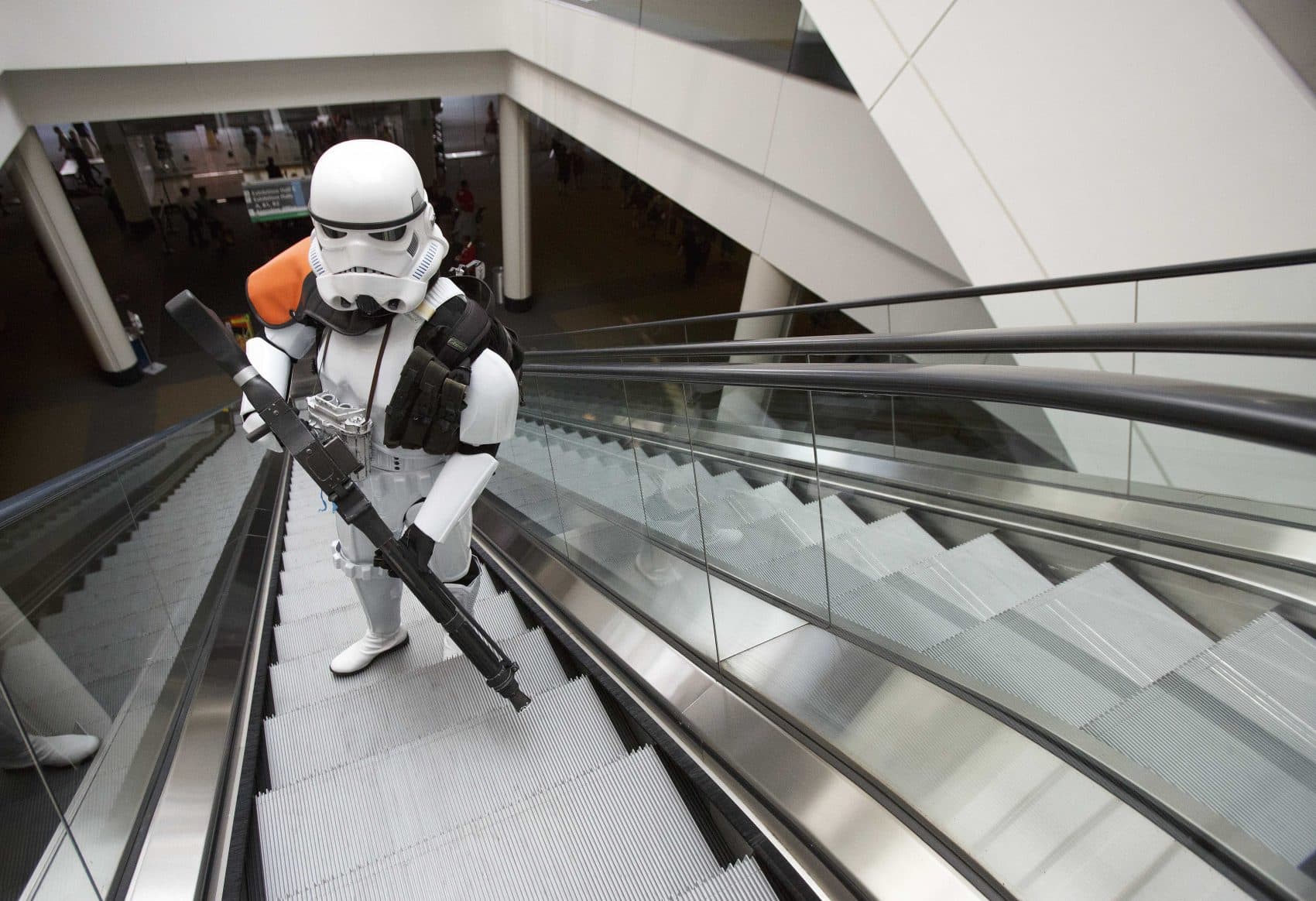 This article is more than 3 years old.
Colorful characters took over the Boston Convention and Expo Center this weekend for the city's 10th annual Comic Con.
The convention floor was organized chaos, with vendors and celebrities signing photos. Among the many celebrities, famed comic creator Stan Lee, whose super heroes propelled Marvel Comics to a leading position in the comic industry.
People were dressed as time travelers and comic book heroes, and they were greeted by heavy security Saturday — even Spider-Man himself had to pass through the metal detector.
"You can talk to people about anything," said Matthew Kent, of Ayer, who dressed as a character from Disney's "Star Butterfly vs. the Forces of Evil."
"You can walk up to strangers and talk to them and normally these types of people are introverts and they don't like to talk, but at cons, everyone opens up and it's nice," Kent added.
More than 60 comic artists attended the show, including John Romita Jr. of "Suicide Squad," David Finch of "Batman," and Mike Zeck of "The Punisher."
Artist Drew Struzan was also at the show. Struzan created more than 150 movie posters, including those for the "Indiana Jones," ″Back to the Future" and "Star Wars" series.
With reporting by The Associated Press and WBUR's David Tanklefsky. 
This article was originally published on August 13, 2017.