Beth Lindstrom, Former Official In Romney Administration, Announces U.S. Senate Bid
This article is more than 5 years old.
Another Massachusetts Republican is stepping up to challenge Democratic U.S. Sen. Elizabeth Warren.
Beth Lindstrom, who served in the administration of former Republican Gov. Mitt Romney, said in a video message posted on her website Monday that she's "all in" for the 2018 race. She said a more formal announcement will be made in the fall.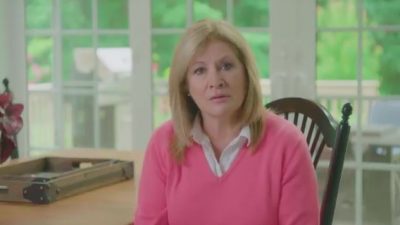 Lindstrom describes herself as an "independent-minded Republican," who would help counter the "finger-pointing" in Washington.
The Groton resident served as director of consumer affairs under Romney and later headed the state lottery.
Warren, a harsh critic of President Trump, enjoys a national base of support as she gears up for a re-election bid. She had $11 million in her campaign account at the end of June.
Three other Republicans are also challenging Warren, including Whitman state Rep. Geoff Diehl, who was co-chair of Trump's campaign in Massachusetts.
A WBUR poll in June found that 55 percent of registered voters in the state view Warren favorably, compared with 34 percent who view her unfavorably.
With reporting by the WBUR Newsroom
This article was originally published on August 21, 2017.