Boston's Health Services Chief Fired Following Sexual Harassment Complaint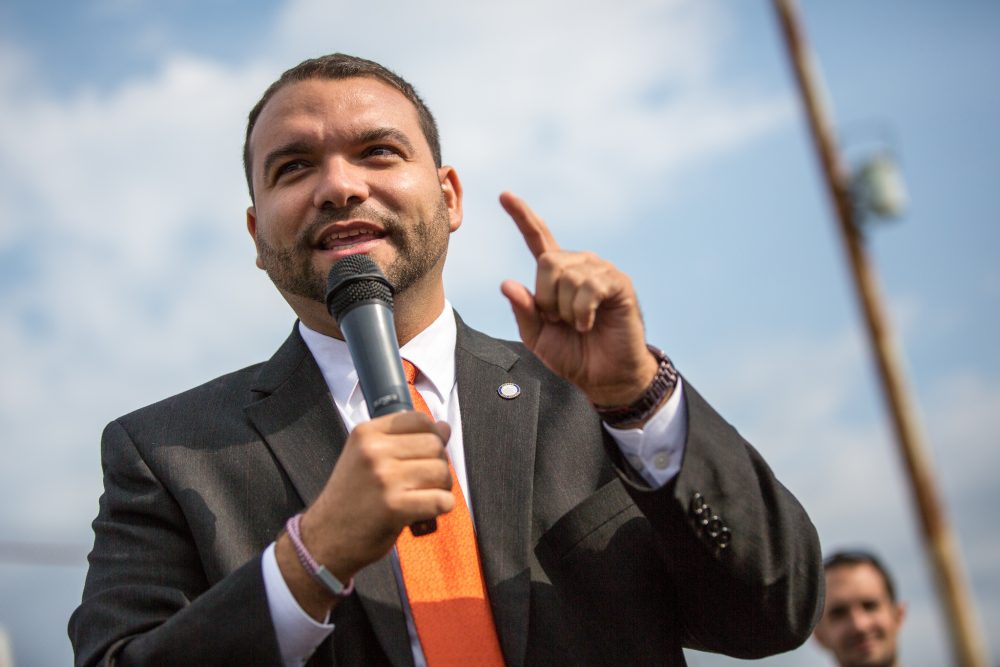 This article is more than 5 years old.
The chief of health and human services for the city of Boston has been fired following an internal investigation that stemmed from allegations that he sexually harassed a woman who worked for him.
"Felix Arroyo has been terminated from the City of Boston after a comprehensive internal investigation," Laura Oggeri, the city's communications chief, said in an emailed statement Thursday evening. "The City will immediately begin to search for candidates to fill the Chief of Health and Human Services position and we hope to announce an appointment soon."
Arroyo, a former city councilor who ran for mayor in 2013, had been on paid administrative leave since July 28.
A woman who previously worked for Arroyo filed a complaint last week saying he had made sexually inappropriate comments and grabbed her bottom.
The complaint with the Massachusetts Commission Against Discrimination said the harassment occurred since the woman began working for Arroyo in the mayor's Office of Health and Human Services in October 2015.
The woman's complaint also said Arroyo grabbed the back of her neck after she contacted the human resources office in July.
The woman says she was later moved to another position, which she considered a demotion.
Mayor Marty Walsh said Friday that firing Arroyo was the right decision.
"Any time that we have any type of allegations in the city of Boston where there's somebody that feels threatened or concerned, we're gonna do an investigation and we're gonna take the proper action and that's what we did in this case," Walsh said.
A spokeswoman for Arroyo says they are disappointed by the decision.
"Felix is adamant that these allegations are baseless and retaliatory and will continue to fight to clear his name," spokeswoman Colette Phillips said in a statement.
With reporting by The Associated Press and the WBUR Newsroom
This article was originally published on August 24, 2017.