Deep Reflections, Shallow Humor And Other Fall Books To Look Forward To
Publishers, like parents, never really get out of back-to-school mode, and that means fall is traditionally the season for Books That Make You Think. I wouldn't dream of flouting the conventional wisdom, so we'll put off the silly books for a minute — maybe longer, in the case of the inevitable "There's No Such Thing as Bad Weather: A Scandinavian Mom's Secrets for Raising Healthy, Resilient and Confident Kids (from Friluftsliv to Hygge)."
Meanwhile, what better way to head back to school than with a few Harvard professors, emeriti and otherwise? Here are a few books by authors who live in or around Boston that I'm looking forward to this season:
"The Origins of Creativity" | E.O. Wilson
First up: the irresistibly readable E.O. Wilson, who promises to braid together the sciences and the humanities. The common thread? Creativity, Wilson says — and he argues that thinking and creating in cross-disciplinary ways will lead to a "Third Enlightenment." Here's hoping.
---
Henry Louis Gates Jr. demonstrates his own creativity, meanwhile, by coming out with not one but two books this season:
"The Annotated African-American Folktales" | Henry Louis Gates Jr. and Maria Tatar, editors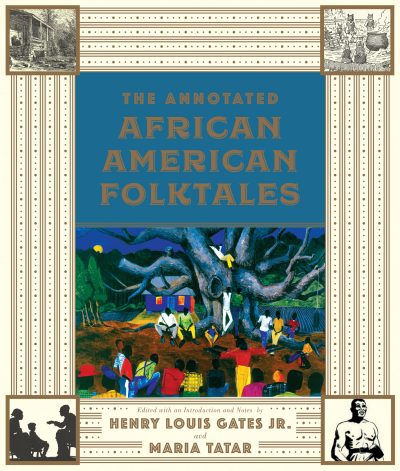 Besides looking forward to Gates' thoughts on these stories, I love Tatar's work on folklore, so this seems like a promising collaboration.
"100 Amazing Facts About the Negro" | Henry Louis Gates Jr.
The publisher describes this one as an homage to a 1957 book by Joel A. Rogers and calls it "surprising, inspiring, sometimes boldly mischievous." Pure Gates, in brief.
---
"The Rise and Fall of Adam and Eve" | Stephen Greenblatt
You can't get much more mischievous than Eve, amirite? Stephen Greenblatt takes a deep look at the original sinner in "The Rise and Fall of Adam and Eve." (Actually, maybe you can get more mischievous: Also dropping this fall is "PTL: The Rise and Fall of Jim and Tammy Faye Bakker's Evangelical Empire" by John Wigger. But he's not at Harvard, so of course there's no way I'd try to shoehorn his book into this local section of the roundup, even if I am obsessed with Tammy Faye and her mascara.)
Oops — back to Books That Make You Think.
---
"The Origin of Others" | Toni Morrison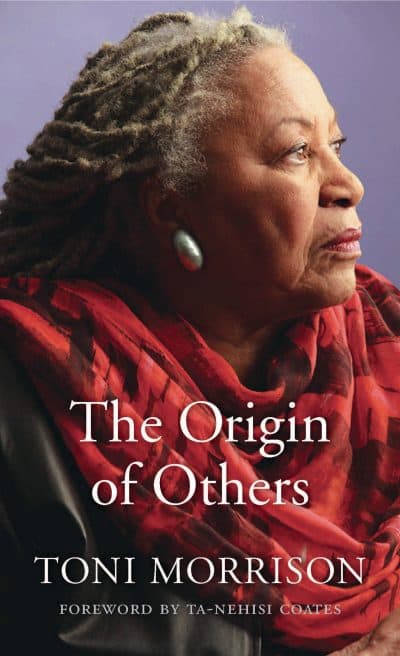 Here's one that surely will. Based on Morrison's Norton lectures at Harvard and with a foreword by Ta-Nehisi Coates, this is an intriguing and timely series of reflections on race, fear, belonging and otherness.
---
"The Climate Swerve" | Robert Jay Lifton
Robert Jay Lifton offers a few reflections of his own, specifically "Reflections on Mind, Hope, and Survival," per the subtitle of "The Climate Swerve." Why "swerve"? Well, Lifton wrote in The New York Times in 2014 that he borrowed the term from none other than Stephen Greenblatt "to describe a major historical change in consciousness that is neither predictable nor orderly." Sounds a bit like a Third Enlightenment to me.
---
"Tamed & Untamed: Close Encounters of the Animal Kind" | Sy Montgomery and Elizabeth Marshall Thomas
Of course, not every living soul in Cambridge is a professor. In fact, not every living soul in Cambridge is a human. Elizabeth Marshall Thomas memorably described some of the other Cantabrigians in "The Hidden Life of Dogs." She and her co-columnist at The Boston Globe, Sy Montgomery, share more animal secrets in this collection, which includes some of those Globe columns as well as new material. (Special WBUR bonus: Our own Vicki Constantine Croke wrote the foreword.)
---
"Safe Spaces, Brave Spaces: Diversity and Free Expression in Education" | John Palfrey
Elsewhere in local academe, John Palfrey weighs in on a hot topic in education circles. Palfrey is the head of Phillips Academy, Andover, and the co-author of "Born Digital: How Children Grow Up in a Digital Age," and everything he writes is well worth your time. "Safe Spaces, Brave Spaces," in particular, offers a clear-eyed and sensible balance between safety and liberty on campus.
---
It's not all nonfiction around here, of course.
"The Burning Girl" | Claire Messud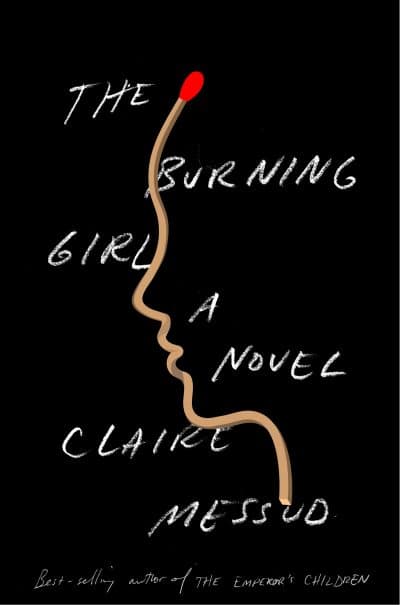 The wonderful Claire Messud explores female friendship in her just-published novel about two girls who are best friends until, suddenly, they're not.
---
"The Rules of Magic" | Alice Hoffman
And fans of Hoffman will rejoice to see that she's written a prequel to her best-selling novel "Practical Magic."
---
"Five-Carat Soul" | James McBride
Let's claim James McBride as a local hero, too — he did write for the Globe, after all, even if he's returned to his native New York. "Five-Carat Soul" is a collection of previously unpublished stories.
---
"The Collected Essays of Elizabeth Hardwick" | Darryl Pinckney, editor
Here's another compilation I'm looking forward to. (Yeah, Elizabeth Hardwick counts too; she and Robert Lowell lived here for a while, though she disliked the town pretty fiercely.) The collection is published by New York Review Books (Hardwick co-founded the Review) so, unsurprisingly, it focuses mostly on her criticism, rather than her travel pieces and other work. That's still treat enough for me.
---
"Myers+Chang at Home: Recipes from the Beloved Boston Eatery" | Joanne Chang with Karen Akunowicz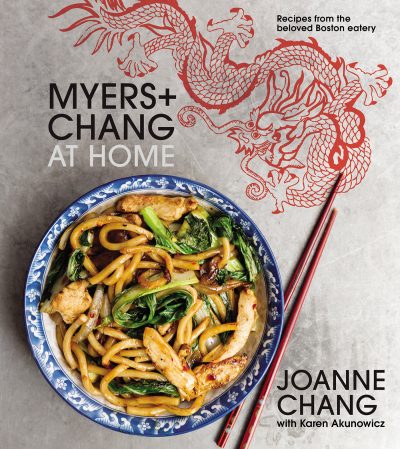 Oh, you want actual treats? Then check out this first cookbook from the Boston treasure Myers+Chang. I've certainly eaten plenty of Joanne Chang's food, and I relish the chance to try cooking some of it, too.
---
"France Is a Feast: Paul and Julia Child's Photographic Journey" | Alex Prud'homme and Katie Pratt
If your culinary interests run more to anecdote and pretty pictures, you may prefer this collection of 250 photographs by Paul Child, Julia's husband, taken during the couple's wanderings through their beloved France. Stories from their great-nephew Alex Prud'homme round out the meal.
---
"Sweet Baby James" | James Taylor
For even lighter fare, may I suggest "Sweet Baby James"? Yes, it's the beloved song by James Taylor, but now in pop-up book form. My only question: How can you use it to lull the kids to sleep if they're playing with the pop-ups? No matter; I'm sure it will be adorable.
---
Gee, I wish we had something to cut the sweetness along about now. Oh, look.
"Vacationland: True Stories from Painful Beaches" | John Hodgman
In what his publisher describes as an "expansion" of his recent comedy tour, Hodgman revisits scenes of his youth, including the aforesaid beaches. They're in Maine, and Brookline's most acerbic native son (sorry, Conan, it's not even close) insists they are indeed the most painful on Earth. All righty then, I'm off to the Cape.
---
More? You want more?
OK, before I go, here's a longish shortlist of yet more fall books that struck my fancy – these from authors who do not live in or near Boston. (What can they be thinking?)
In no particular order (although, I warn you, the list gets quirkier as you go down):
"Going into Town: A Love Letter to New York" | Roz Chast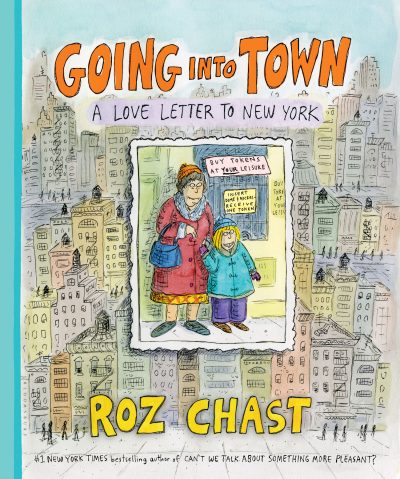 The ideal subject for the ideal New Yorker cartoonist.
---
"Where the Past Begins: A Writer's Memoir" | Amy Tan
The novelist ("The Joy Luck Club," "The Kitchen God's Wife" and more) reflects on her life.
---
"No Time to Spare: Thinking About What Matters" | Ursula K. Le Guin
One of a handful of science-fiction writers I want to read.
---
"Coming to My Senses: The Making of a Counterculture Cook" | Alice Waters
How the Berkeley restaurant Chez Panisse came to be? Yes, please.
---
"The Water Will Come: Rising Seas, Sinking Cities, and the Remaking of the Civilized World" | Jeff Goodell
The Rolling Stone writer seems likely to make some tough facts bearable to read.
---
"An Odyssey: A Father, a Son, and an Epic" | Daniel Mendelsohn
I loved every word of the excerpt in The New Yorker, about a trip retracing Odysseus' journey.
---
"We Were Eight Years in Power: An American Tragedy" | Ta-Nehisi Coates
The latest from another must-read-everything author ("Between the World and Me" and more).
---
"Electric Arches" | Eve L. Ewing
A poetry debut by someone I've only read on Twitter — but she's great there.
---
"We're On: A June Jordan Reader" | Christoph Keller and Jan Heller Levi, editors
This activist/poet's work I know, and you should too.
---
"Barbie Chang" | Victoria Chang
More poetry; had me at the title. And check out this poem.
---
"Periods Gone Public: Making a Stand for Menstrual Equity" | Jennifer Weiss-Wolf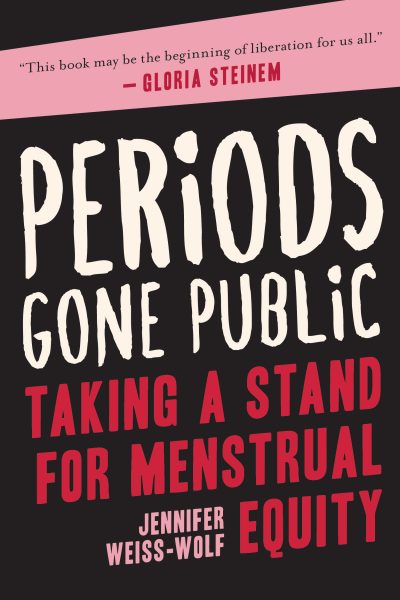 An important issue we need to stop squirming about.
---
"Cleopatra: I Am Fire and Air" | Harold Bloom
Sometimes I hate-read his Shakespeare takes, but I always read them.
---
"Artemis" | Andy Weir
A novel set on the moon, from the author of "The Martian." Space!
---
"Bored and Brilliant: How Spacing Out Can Unlock Your Most Productive and Creative Self" | Manoush Zomorodi
I'm sorry, where were we?
---
"The River of Consciousness" | Oliver Sacks
A posthumous collection of essays from a master of the form.
---
"A Rift in the Earth: Art, Memory, and the Fight for a Vietnam War Memorial" | James Reston Jr.
The controversies around what's now accepted as a classic monument were fascinating then, and they're especially timely now.
---
"The Apparitionists: A Tale of Phantoms, Fraud, Photography, and the Man Who Captured Lincoln's Ghost" | Peter Manseau
I warned you we'd be getting quirky. But doesn't it pique your curiosity?
---
"The Butchering Art: Joseph Lister's Quest to Transform the Grisly World of Victorian Medicine" | Lindsey Fitzharris
Blood and Victorians? How can it fail to amuse?
---
"Life Is Like a Musical: How Broadway Can Help You Live Your Best Life" | Tim Federle
Just promise me the musical in question is not "Sweeney Todd."