Local Classical Music Events To Keep On Your Radar This Fall
Anniversaries, premieres and remembrances mix with new work in the local classical scene this fall. Here's a few highlights:
Celebrity Series
The days when orchestras regularly toured the world have greatly diminished. In Boston, we rely on the Celebrity Series to bring us a glimpse of out-of-town symphonies. Two major orchestras come this season, with only one scheduled for this fall.
We won't get the Dude — Gustavo Dudamel, and the Los Angeles Philharmonic -- until April. But first, the highly regarded but less well known Orchestra dell'Accademia Nazionale di Santa Cecilia, based in Rome, comes to Symphony Hall on Oct. 22. Antonio Pappano conducts.
The orchestra performs its signature repertory — Respighi's "Fountains of Rome" and "Pines of Rome," music that the ensemble was formed to play in the early 1900s. Soloist Martha Argerich joins them for some non-Italian music as well: Prokofiev's third piano concerto.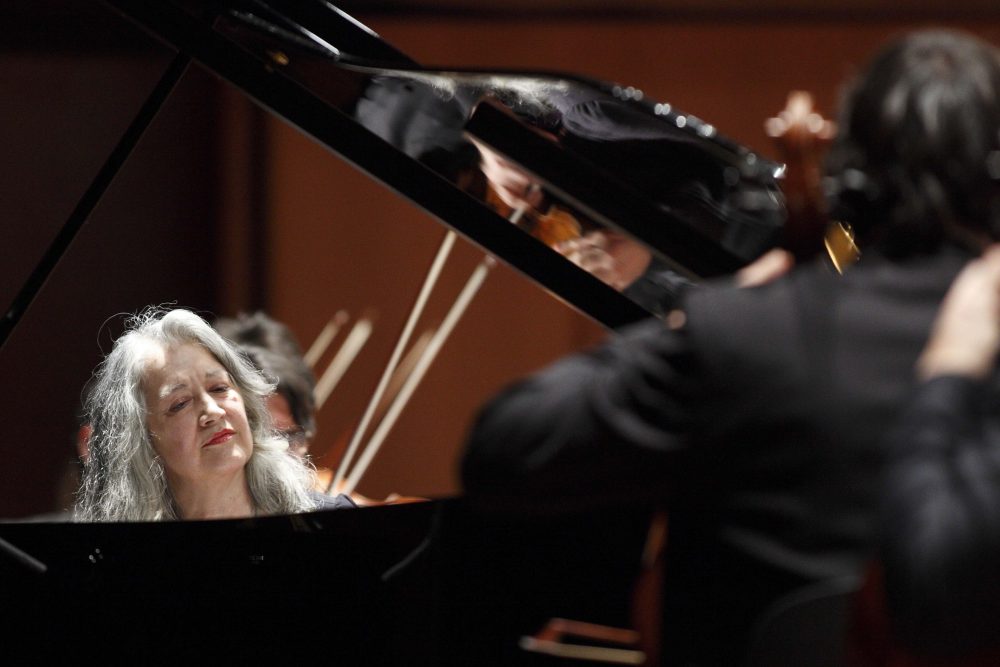 Boston Symphony Orchestra
The Boston Symphony Orchestra jumps into the season-long celebration of Leonard Bernstein's centenary (the Lawrence native was born in 1918) for its opening night, Sept. 22. Mezzo Frederica von Stade performs and hosts (Andris Nelsons conducts) an all-Lenny program, with selections from his vocal writing, from "West Side Story," and his flute concerto "Halil."
There are no premieres this fall from the BSO, but Charles Dutoit conducts a major vocal presentation, Berlioz' "La Damnation de Faust," in late October. Tenor Paul Groves sings the role of the fiery bad guy, joined by mezzo Susan Graham and baritone David Kravitz. Nelsons maintains a large presence, conducting for six weekends. His ongoing Shostakovich cycle continues with Symphony No. 11 in September.
Boston Lyric Opera
Boston Lyric Opera does have a premiere this fall, and they also get into Bernstein's birthday — but not till the spring (with the composer's "Trouble in Tahiti"). The premiere: Julian Grant's "The Nefarious, Immoral but Highly Profitable Enterprise of Mr. Burke & Mr. Hare," in November at the Cyclorama. It's about cadavers. "Tosca" opens the BLO season in October, at the Cutler, as the company continues its peripatetic ways for another season. Can't someone build the BLO an nice house?
Odyssey Opera
Joan of Arc makes a big comeback this season, thanks to Odyssey Opera. With five different operas celebrating the Maid of Orleans, Gil Rose's troupe brings multiple views of the religious heroine's life. Tchaikovsky's "The Maid of Orléans" opens the season on Sept. 16 at Jordan Hall; Donizetti's "L'assedio di Calais" comes to the Huntington on Oct. 26 and 28; Norman Dello Joio's "The Trail at Rouen" (along with his "Triumph of Saint Joan" symphony) to Jordan Hall on Dec. 1; and operas by Honegger and Verdi round out the quintet of stagings after the first of the year.
Even More Opera
Old and new operas this fall are actually both old. Guerilla Opera stages a world premiere of Andrew Vores' "Chrononhotonthologos" in November at Boston Conservatory, an operatic re-working of an 18th century satire by Henry Carey. Payment with sexual favors, murder a king over pork chops, upside down people — the usual 18th century stuff. The Boston Early Music Festival goes back to the 18th century as well, with a perhaps more tame — but certainly quite beautiful — setting: Handel's "Almira," Nov. 25 and 26 at Jordan Hall.
Boston New Music Festival 
The centerpiece of the second Boston New Music Festival (Sept. 23 to Oct. 1) will be Julian Wachner's "Rev. 23" — an opera based on the heretofore unwritten 23rd book of Revelations. Lidiya Yankovskaya conducts at John Hancock Hall, opening Sept. 29.
A Far Cry
The string ensemble A Far Cry will be everywhere in the fall — fortunately, some of the time in Boston. The group opens its Gardner Museum residency Sept. 10 with the usual unusual program (Ysaÿe, Kreisler, Enescu). Pianist Simone Dinnerstein joins them on Sept. 22 for a premiere — Philip Glass' third piano concerto. And then Oct. 22 the group brings in guest pianist Heng-Jin Park for another premiere: Elena Ruehr's piano concerto.
In November the group brings yet another commission: "The Blue Hour," a song cycle with text from Carolyn Forché's "On Earth," compositions by Sarah Kirkland Snider, Caroline Shaw, Shara Nova and others. Vocalist Luciana Souza realizes the work. Out of Boston appearances include a run at the Brooklyn Academy of Music, performing Matthew Aucoin's opera "Crossing." It's a busy fall for the hard-working, inventive ensemble.
Emmanuel Music
Elena Ruehr also has a premiere on the new series "Late Night at Emmanuel" — an unusual double look at Allen Ginsberg's poem "A Supermarket in California" (Andy Vores takes the other look). This program opens at Back Bay's Emmanuel Church Sept. 23 — and is chock full of new ideas. It includes Lee Hyla's setting of Ginsburg's "Howl," and musical settings from the poetry of the ARTery's own Lloyd Schwartz, with Schwartz on hand to read the poems. His "Schwartzsongs," composed by John Harbison, fills out the program. Concerts at 8 and 10 p.m. — with drinks. Better than clubbing.
Chameleon Arts Ensemble
Chameleon Arts Ensemble has a 20th anniversary, and opens its season Sept. 23 with an American program that includes a work that is happily showing up with some regularity: Amy Beach's F-sharp minor piano quintet. Music by Arthur Berger, Ives, Harbison and Copland ("Appalachian Spring," for chamber ensemble) fills out the anniversary kickoff. A November program has music by Lili Boulanger, Augusta Read Thomas and Copland's Emily Dickinson songs. And a December program centers around Messiaen's resonant "Quartet for the End of Time."
Chamber Music Highlights
More chamber music can be found most any weekend in Boston's smaller venues. Among the highlights: Borromeo String Quartet at the Gardner Museum on Sept. 24 (a Mendelssohn quartet project); Daedalus Quartet playing Fred Lerdahl's intellectually bracing music on Oct. 5, also at the Gardner; Quatuor Mosaïques bringing their gut-string approach to Jordan Hall for the Celebrity Series on Oct. 14; Arditti Quartet, now four decades into championing new music, at the Institute of Contemporary Art on Oct. 22; Rockport Music, beginning its first season under artistic director Barry Shiffman, with the Chamber Music Society of Lincoln Center on Sept. 24; and Marcus Thompson's Boston Chamber Music Society, well into its fourth decade, presents traditional programs each month.
Handel & Haydn Society
We know the modern sound of Beethoven's Symphony No. 9: prodigious forces, large chorus, booming soloists. But there is a period instrument approach to the "Ode to Joy" as well — and who better to pursue it than the Handel & Haydn Society, with Masaaki Suzuki on the podium. H&H opens its season with the Ninth at Symphony Hall on Oct. 6 and 8.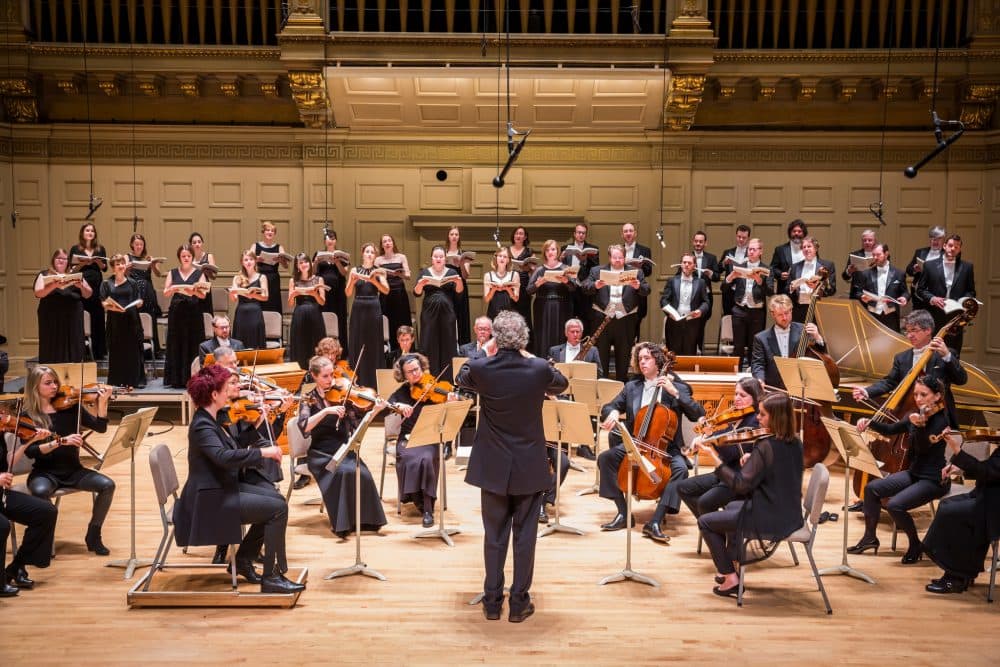 There is also, believe it or not, a period approach to 1980s film — at least films like "Amadeus." Richard Kaufman conducts the H&H orchestra and chorus in a live accompaniment to Milos Forman's film from Nov. 10 to 12 at Symphony Hall. These live music performances with film are a must-see (and must-hear). The format is one Keith Lockhart and the Boston Pops have been making a habit of over the past few seasons, and it's always a tour-de-force of timing, sound and visuals.