Berklee To Turn A Legendary Recording Studio Into Its New York City Home Base
This article is more than 5 years old.
Berklee College of Music is working with the city of New York to preserve and activate an historic studio where everyone from David Bowie to Lady Gaga to the cast of "Hamilton" have recorded.
Power Station opened in 1977 and is said to be the last recording studio in New York City that could accommodate a full orchestra or Broadway cast. It was poised to shut down until Berklee trustee Pete Muller bought it.
Now Muller, the school, New York City's Office of Media and Entertainment and Economic Development Corporation are teaming up to renovate and re-imagine the space in an old power factory on 53rd Street.
When it re-opens in 2019 the multi-use, state-of-the-art facility will be a resource for Berklee's musicians with rehearsal space, recording studios and even virtual and augmented reality facilities. It will also host public artist lectures, workshops, concerts and master classes.

Berklee president Roger Brown said the project will create more opportunities for students who want to join the nearly 8,000 alumni currently working in New York. But it will also preserve the legacy of what Power Station has meant to the music world.
"We were presented with this opportunity of not only having a traditional facility in New York, but having it at one of the most iconic recording studios in history at a time when those iconic recording studios are going away," he said.
According to Brown, Muller's purchase and other funding constitute the largest gift in the history of the college.
"It's been a challenging field, and a lot of studios couldn't make it through that minefield," Brown said, "but we really think the combination of thinking about the future, activating education in the site and continuing to build on the legacy of Power Station is a good formula."
For Brown, the project accomplishes three things:
re-imagines what "the recording studio of the future will be like,"
gives students a homebase for internships and final projects
and provides space for Amp Up NYC, a Berklee program that offers contemporary music education to New York City students.
When asked about investing so much in New York City as opposed to Boston, Brown replied: "In the Boston area we have the largest complex of high-end recording studios in the world -- 27 operational recording studios that run 22 hours a day, seven days a week. So we have this amazing of collection of activity here."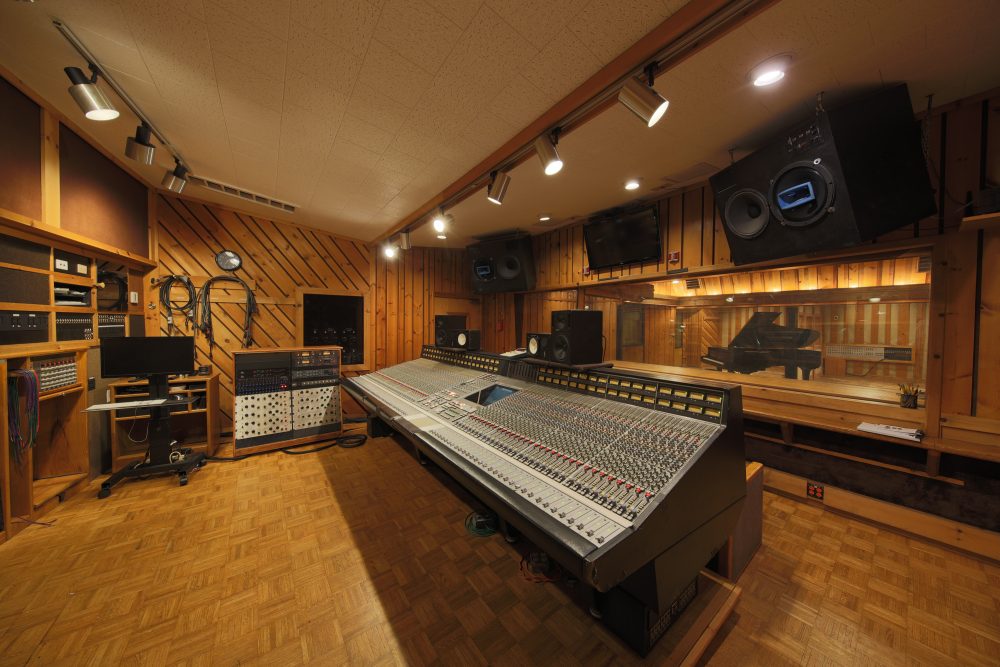 As for the Big Apple's interest in collaborating with a Boston institution, it fits in with Mayor Bill de Blasio's new plan called New York Works, which acknowledges — and wants to leverage — the cultural sector as a major economic driver.
The renovated space will be called Power Station at BerkleeNYC. Most recently called Avatar Studios, the Power Station was originally built by acoustic designer Tony Bongiovi.
"I'm thrilled that the Power Station name is returning to the original studios in New York City," Bongiovi said in a statement.
Clearly he's not alone.