5 Things To Do This Weekend, From Dangling Dancers To A Carnival Parade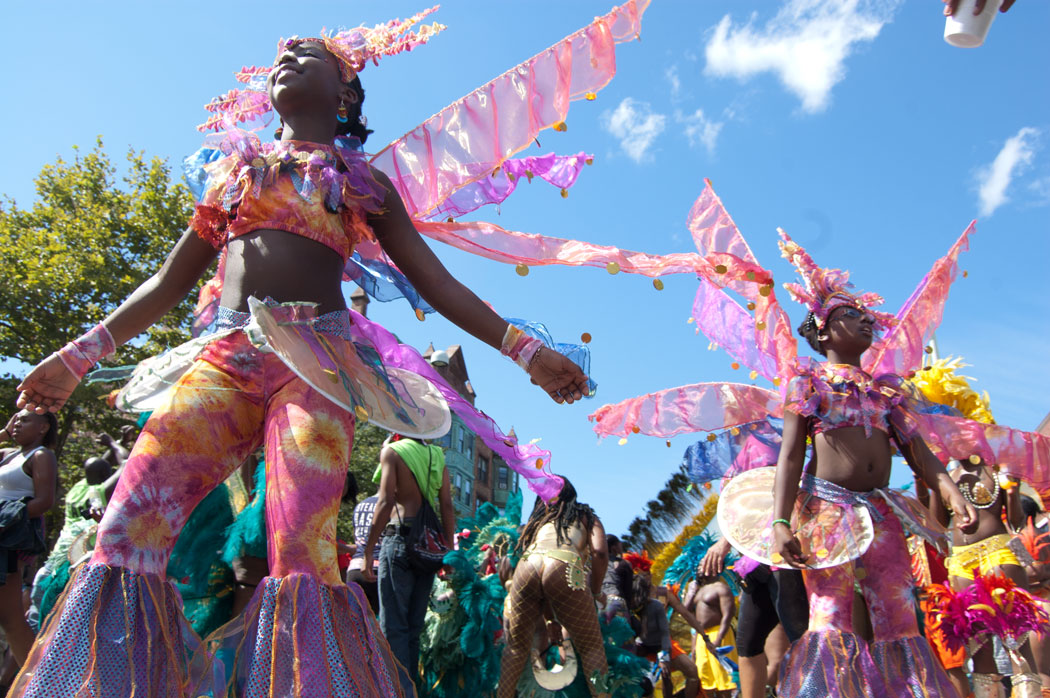 This article is more than 4 years old.
Transitional times are often the most exciting. Right now the last glorious days of summer — and its final crop of festivals — merge with the first bloom of fall arts happenings. Plus, the forecast is perfect.
Cambridge Carnival | Sunday, Sept. 10 | Cambridge
The Cambridge Carnival is worth it just for the costumes: massive peacock tail contraptions and enormous feathered headdresses. Add to that a parade, a costume contest and tons of music — from calypso bands to Caribbean DJs — and you've got yourself a party. (Check out the ARTery's photos from the 2013 Carnival.)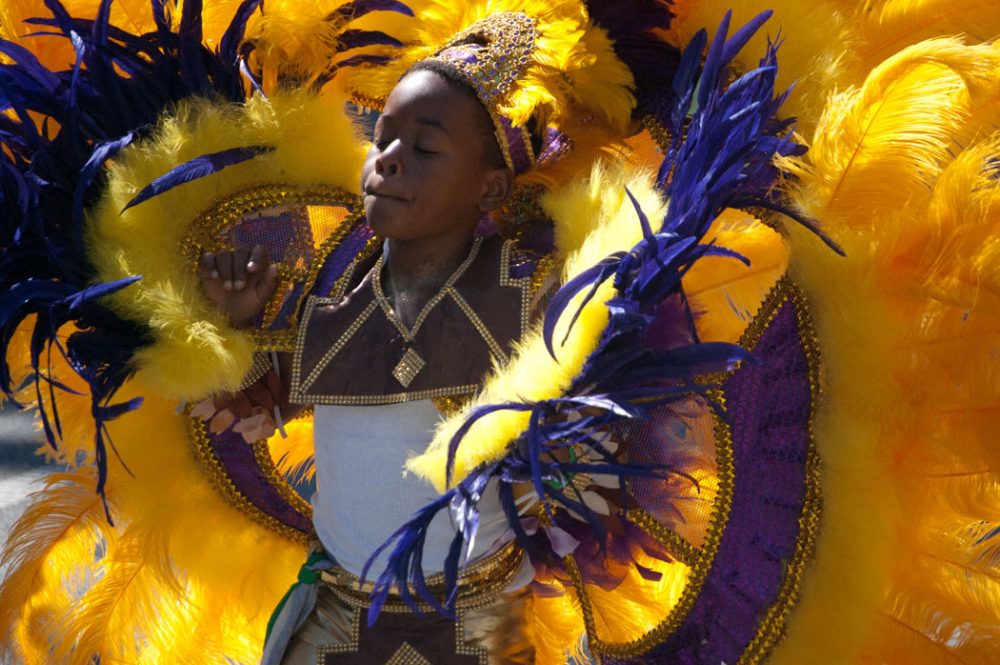 ---
'The Barge Project' | Friday, Sept. 8 | Woods Hole Waterfront Park
On Sept. 8, at "high noon" (per the press release), a troupe of dancers will alight on a barge anchored in Woods Hole's Great Harbor to perform "The Barge Project," an original piece by Woods Hole Research Center artist-in-residence Heather Theresa Clark. The stage, rigged to look like it's dangling from a crane, symbolizes the precariousness of the environment as climate change worsens. Plus, it'll be a spectacle audiences are unlikely to forget.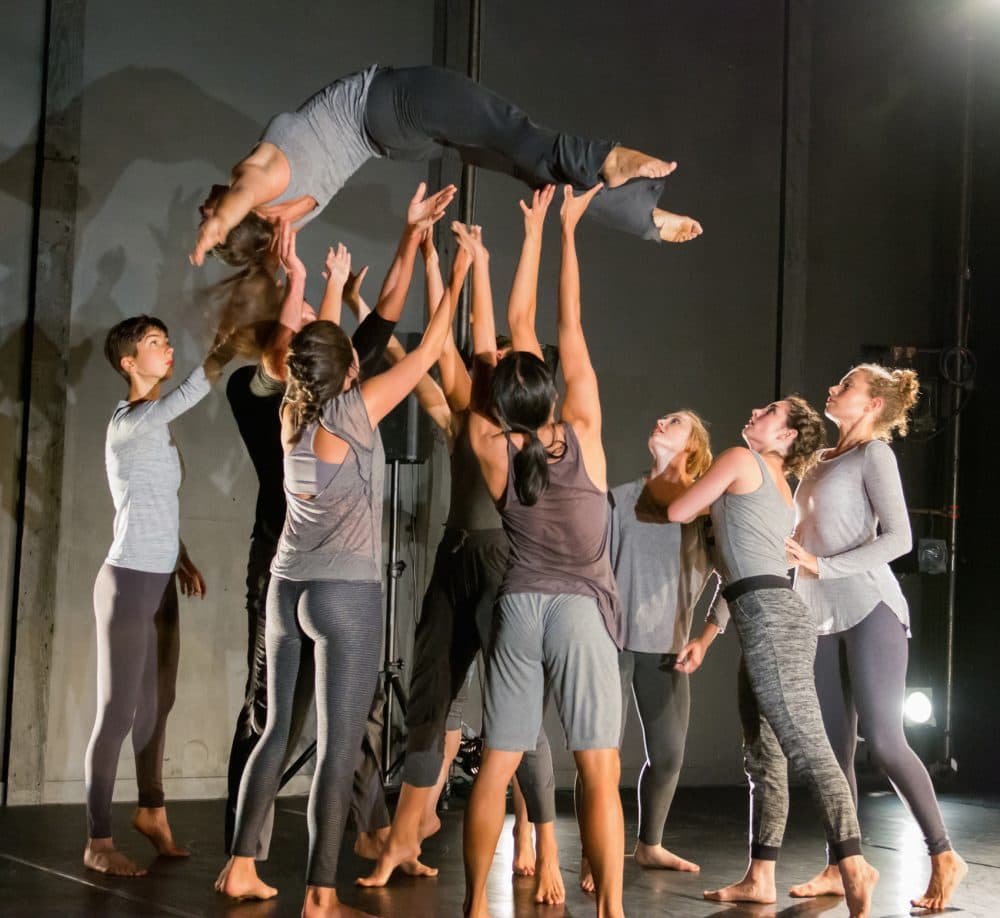 ---
JP Music Festival | Saturday, Sept. 9 | Pinebank Baseball Field, Boston
The Jamaica Plain Music Festival, now in its seventh year, is a mellow, good-natured affair featuring musicians who live and work in JP. The lineup is mostly rock with some other stuff thrown in — this year they've got an Afropop outfit and a Latin jazz harpist alongside JP staples like Rick Berlin and the Nickel and Dime Band. And it's free!
---
The 7 Fingers' 'Reversible' | Through Sept. 24 | Emerson's Cutler Majestic Theatre, Boston
Starting this weekend ArtsEmerson presents the U.S. premiere of "Reversible," the latest endeavor by Montreal's innovative The 7 Fingers circus troupe. The eight-person company offers an intimate answer to the flashy spectacle of much contemporary circus, employing mind-boggling acrobatic skill to tell personal stories of magic. (If you want to plan your whole fall, here's critic Carolyn Clay's rundown of the upcoming local theater season.)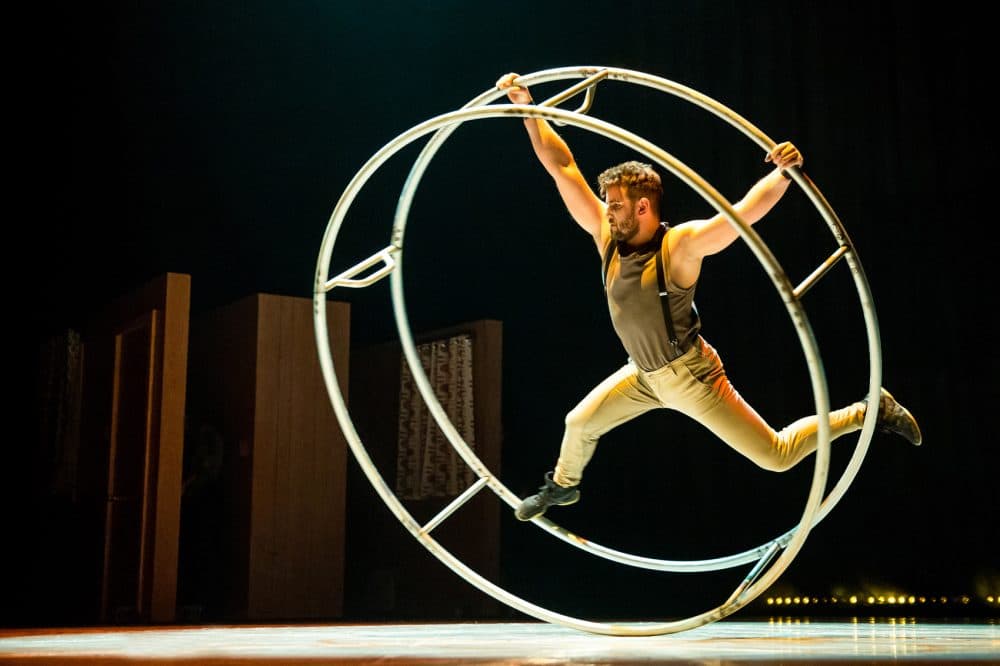 ---
Off the Grid's 'The Weird' | Through Sept. 16 | Boston Center for the Arts
Earlier this summer, Off the Grid artistic director Alexis Scheer summoned four accomplished young playwrights — Kirsten Greenidge, John Kuntz, Lila Rose Caplan and Obehi Janice — in a kind of theatrical ceremony, where improv and collaboration planted the seeds for the short plays they would later write. Then director Stephen Bogart took the material and stirred it all up in a cauldron to produce "The Weird." Riffing on witchcraft and feminism in the age of Donald Trump, "The Weird" is by turns daring, baffling and poignant. (Read Jeremy Goodwin's review.)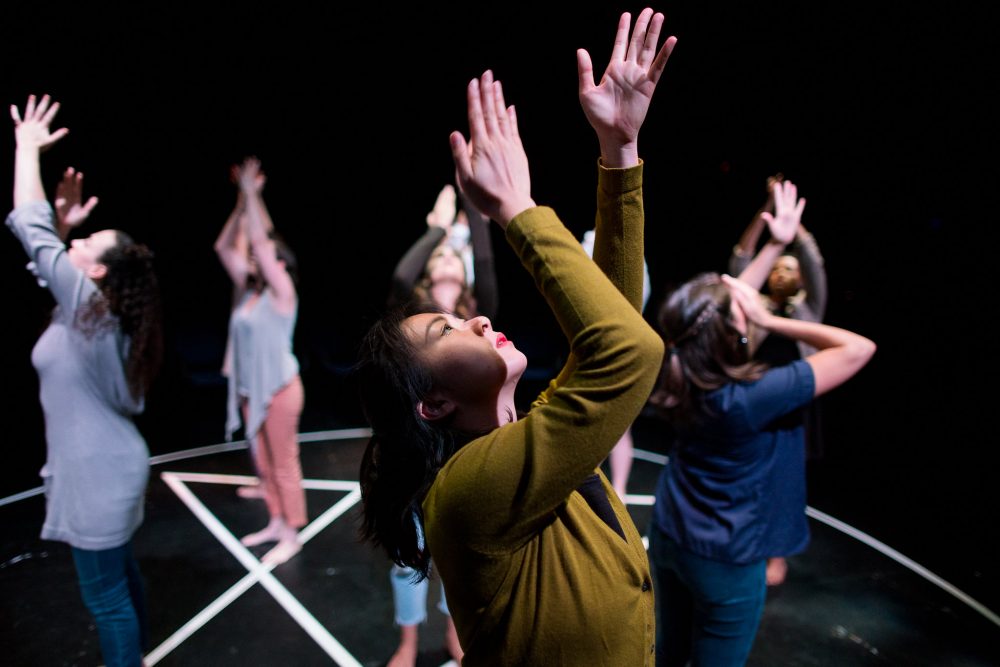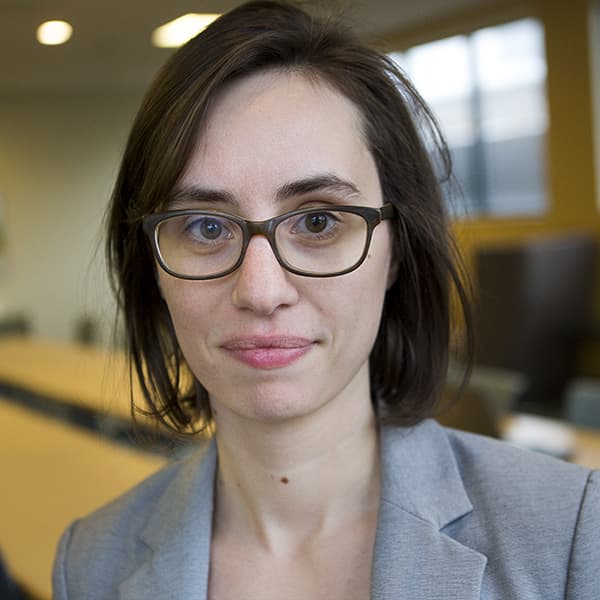 Amelia Mason Arts And Culture Reporter
Amelia Mason is an arts and culture reporter and critic for WBUR.