Man To Face Murder Charges In 4 Groton Slayings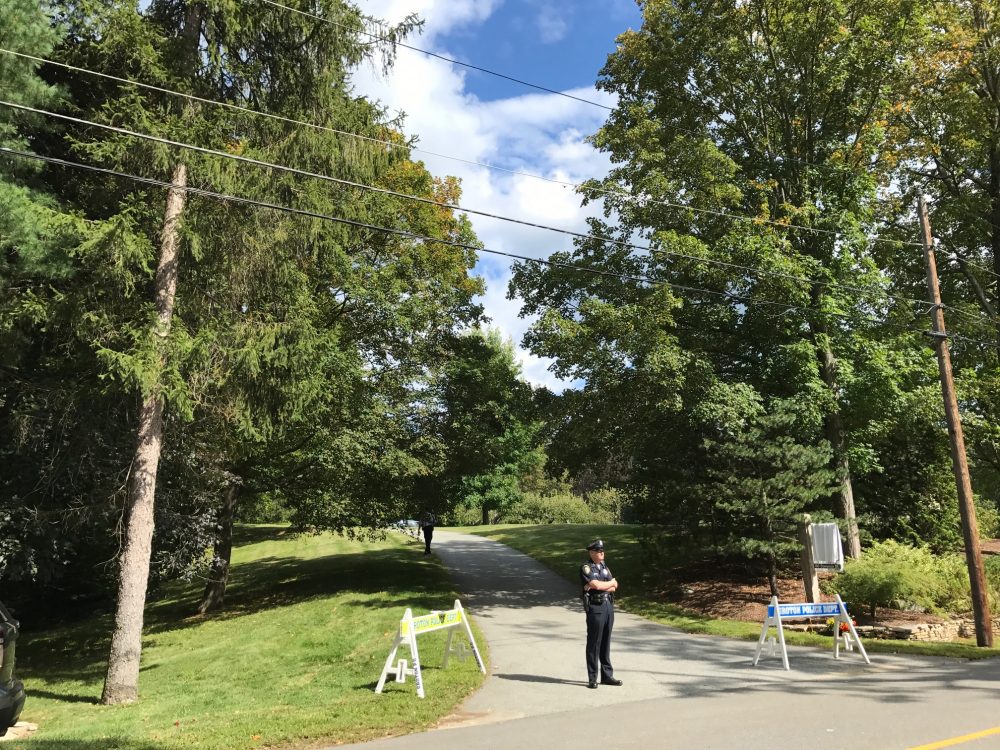 This article is more than 3 years old.
The Middlesex district attorney's office says 22-year-old Orion Krause, of Rockport, Maine, is to be arraigned Monday on murder charges in the deaths of four people in Groton on Friday.
Police in Groton found two women and a man dead inside a house and another woman's body outside on Friday night. Middlesex District Attorney Marian Ryan said the victims — an elderly man and woman and two middle-aged women — appeared to have died of blunt force trauma. Their identities and other details had not been released Saturday.
Neighbor Wagner Alcocer, 52, said Krause showed up at his back door Friday evening, naked and muddy with blood splattered on his face, and said he "just murdered four people" after asking for help.
"I was totally shaken," Alcocer told The Sun newspaper in Lowell. "I didn't want him to run, so I told him to go to the backyard and sit in a chair."
When asked where his clothes were, Krause told Alcocer they were in the woods, Alcocer said.
Alcocer says he wasn't scared of the alleged murderer who knocked on his door. He gave him a glass of water.
Alcocer said he contacted the authorities after Krause was seated and two officers showed up and spoke to Krause. Alcocer and his wife, Thekla, gave police a white sheet to cover him. Krause was questioned and taken away on a stretcher.
Alcocer said he was in disbelief about the deaths until police later confirmed the killings had taken place.
Authorities said Krause will be charged with four counts of murder. A possible weapon was found. It wasn't known Saturday if Krause is represented by a lawyer.
Ryan called the slayings "a situation of tragic family violence."
Groton Police Chief Donald Palma Jr. said the killings weren't a random act and "the town is safe."
There is no word on a possible motive.
The Sun reported that the killings are believed to be the first homicide case in Groton since 1996. The town is located about 43 miles northwest of Boston.
According to the town's website, a community vigil will be held Sunday for the four victims.
Meanwhile, Oberlin College & Conservatory, the liberal arts college in Ohio with a prestigious music program, identified Krause as a 2017 graduate of the school.
Oberlin's president and the dean of the conservatory said in an email statement that the "nature of this crime is horrific, and the grief of a family and friends immeasurable ... and yet Orion is one of our own."
Relatives of Krause did not immediately respond to a request for comment.
With reporting by The Associated Press and WBUR's Kassandra Sundt
This article was originally published on September 09, 2017.