Aaron Hernandez Had CTE, BU Researchers Say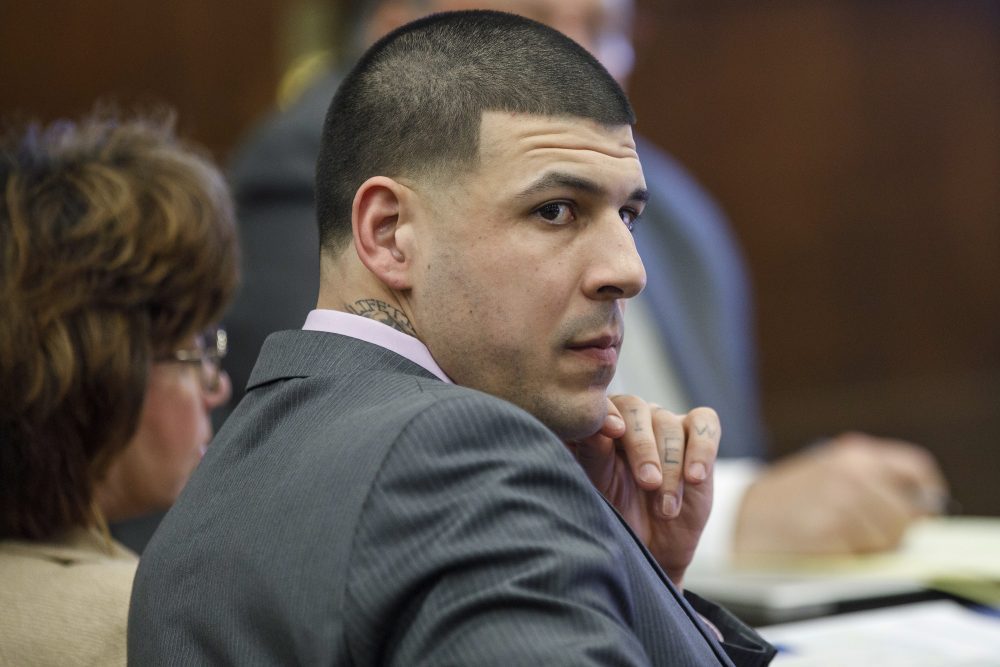 This article is more than 5 years old.
Aaron Hernandez, the former New England Patriots tight end who died by suicide while serving a life sentence for murder, had the degenerative brain disease chronic traumatic encephalopathy, Boston University researchers announced Thursday.
"Based on characteristic neuropathological findings," the BU CTE Center said in a statement, "Dr. [Ann] McKee concluded that Mr. Hernandez had chronic traumatic encephalopathy (CTE), Stage 3 out of 4, (Stage 4 being the most severe)."
BU said a second neuropathologist confirmed the CTE diagnosis, and that Hernandez also had early brain atrophy and perforations in a central membrane.
CTE can be caused by repeated head trauma and leads to symptoms like violent mood swings, depression and other cognitive difficulties.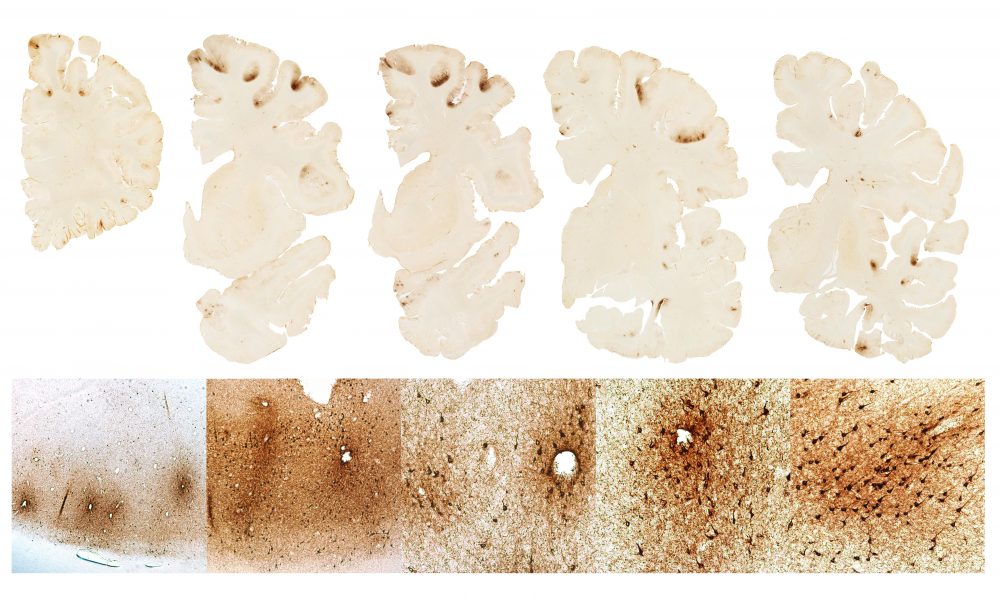 Family Sues NFL
In addition to the CTE announcement, lawyers for Hernandez's daughter announced Thursday that they are suing the NFL and the Patriots over his death.
The lawsuit filed in federal court in Boston claims that the team and league deprived Avielle Hernandez of the companionship of her father.
The lawsuit is separate from a $1 billion settlement in which the league agreed to pay families of players who suffered brain damage because of repeated head trauma while playing football.
Hernandez died by suicide in April in the jail cell where he was serving a life-without-parole sentence for a 2013 murder. His death came just hours before the Patriots visited the White House to celebrate their latest Super Bowl victory.
CTE can only be diagnosed in an autopsy. A recent study found evidence of the disease in 110 of 111 former NFL players whose brains were examined.
CTE has been linked with repeated concussions and involves brain damage particularly in the frontal region that controls many functions including judgment, emotion, impulse control, social behavior and memory.
A star for the University of Florida when it won the 2008 title, Hernandez dropped to the fourth round of the NFL draft because of trouble in college that included a failed drug test and a bar fight. His name had also come up in an investigation into a shooting.
In three seasons with the Patriots, Hernandez joined Rob Gronkowski to form one of the most potent tight end duos in NFL history. In 2011, his second season, Hernandez caught 79 passes for 910 yards and seven touchdowns to help the team reach the Super Bowl, and he was rewarded with a $40 million contract.
But the Patriots released him in 2013, shortly after he was arrested in the killing of semi-pro football player Odin Lloyd, who was dating the sister of Hernandez's fiancee.
Hernandez was convicted and sentenced to life in prison; the conviction was voided because he died before his appeals were exhausted, though that decision is itself being appealed.
A week before his suicide, Hernandez was acquitted in the 2012 drive-by shootings of two men in Boston. Prosecutors had argued that Hernandez gunned the two men down after one accidentally spilled a drink on him in a nightclub.
With reporting by The Associated Press and the WBUR Newsroom
This article was originally published on September 21, 2017.