Bostonians Struggle To Reach Relatives In Puerto Rico Affected By Hurricane Maria
Resume
Boston-area Puerto Ricans are scurrying to communicate with relatives as the island reels from the devastation of Hurricane Maria.
The entire U.S. territory is without power after the hurricane made landfall as a Category 4 storm on Wednesday morning, leaving millions of people, particularly the elderly, without an easy way to reach loved ones in the mainland United States.
By Thursday, Puerto Ricans living in the mainland were using a patchwork of resources to try and check on relatives.
Puerto Rico's Federal Affairs Administration had set up a disaster relief team working to connect people in the U.S. with relatives on the island. Overwhelmed by the response, the agency asked that individuals not send follow-up emails unless their relative's situation had changed.
Radio station WKAQ-AM in San Juan continued a live broadcast during the storm, taking calls from listeners in Boston, New York, Miami and throughout San Juan, working as a de facto emergency management resource by connecting relatives.
People also checked on their relatives through social media, WhatsApp and WiFi-enabled text messaging. But those ways of communication only worked for the people in Puerto Rico who had access to a generator.
Vanessa Calderón-Rosado -- the chief executive officer of Inquilinos Boricuas en Acción (IBA), a Boston community development organization that advocates for equitable housing, education and cultural resources -- said she had been trying for days to reach her 87-year-old father.
"He's not a texter," she said, explaining that she had to rely on a landline to speak to him.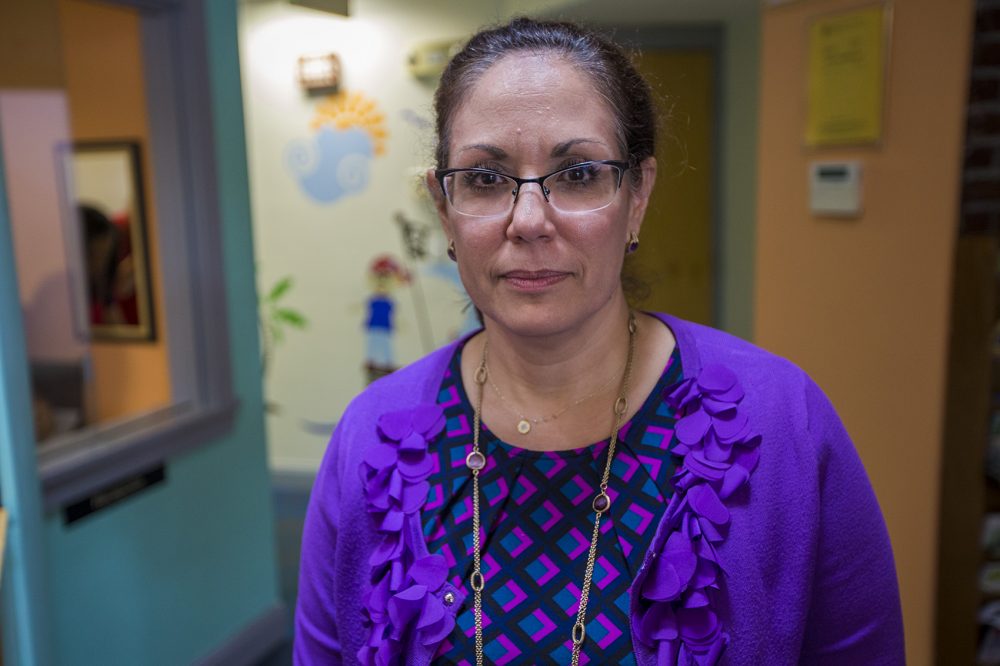 Thursday morning, after dozens of attempts, she finally reached him.
"He's doing good. So that's great. When we were able to connect today our calls dropped and then we weren't able to reconnect. But at least we were able to talk long enough to know that he's fine and to have a good conversation. So it is very erratic right now. It's very choppy. There's no consistent way of communicating," Calderón-Rosado said as her voice broke and her eyes watered.
In Villa Victoria, a section of Boston's South End with many Puerto Rican residents, people spoke Thursday about the effects of the hurricane at restaurants, schools and markets.
Efrain Nieve said he had not heard from his elderly aunt in a couple of days.
"We're going to recover little by little," he said in Spanish. "We can't get desperate. We must keep the faith. My heart tells me they are OK."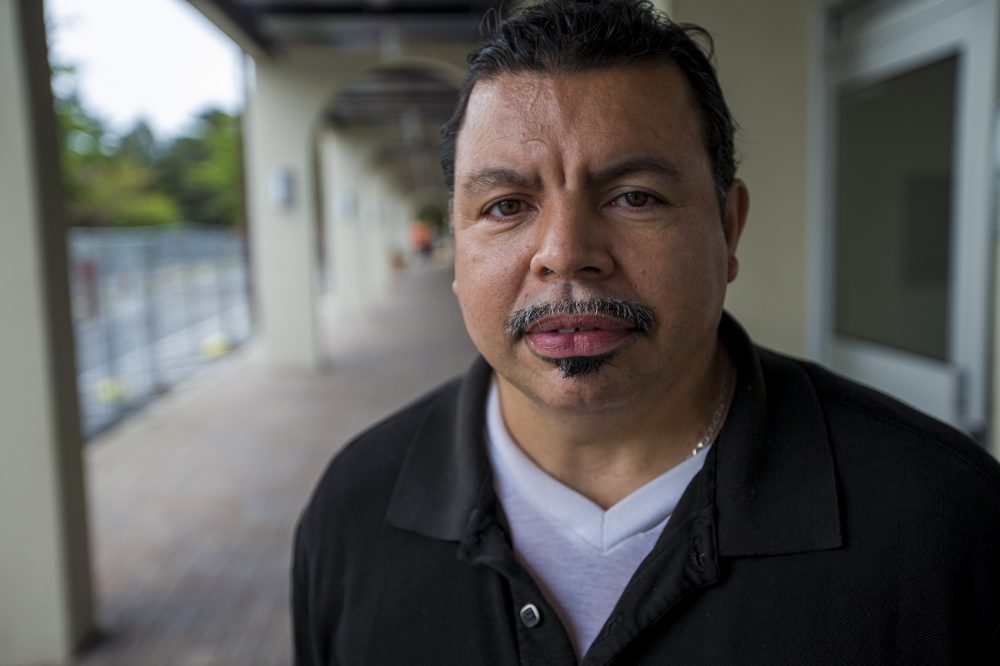 In 2014, Massachusetts was the state with the fifth-most Puerto Ricans. There are now more Puerto Ricans living in the U.S. mainland than the 3.4 million living in Puerto Rico.
Still, in the midst of a decade-long recession and recovering from a bankruptcy, Puerto Rico has lost much of its young people to the mainland. Seeking employment, younger generations have left the island.
Most people at Villa Victoria who spoke to WBUR expressed worry for elderly loved ones in the U.S. territory.
Calderón-Rosado said parents picking up their children at IBA's preschool expressed concern over not being able to reach relatives or hearing about the destruction from those they were able to talk to.
"Just walking out today and looking at the devastation I think is having a hit on them and equally on all of us here," she said. "People are feeling here a little bit of a sense of desperation with the distance and what can we do, and some people are feeling this sense of hysteria. ... So I keep telling people let's calm down, let's see first what are their needs and how we can help."
Several people on Thursday said they were glad the mainland was paying close attention to Puerto Rico, which they believe has been neglected.
"They have been forgotten and treated as second class citizens. And the fact that people are really paying attention to this and moving and mobilizing to help is really touching and heartwarming for me. We stand ready," said Calderón-Rosado.
This segment aired on September 21, 2017.