Family Of Boy That Drowned At Boston Camp Sues City, Mayor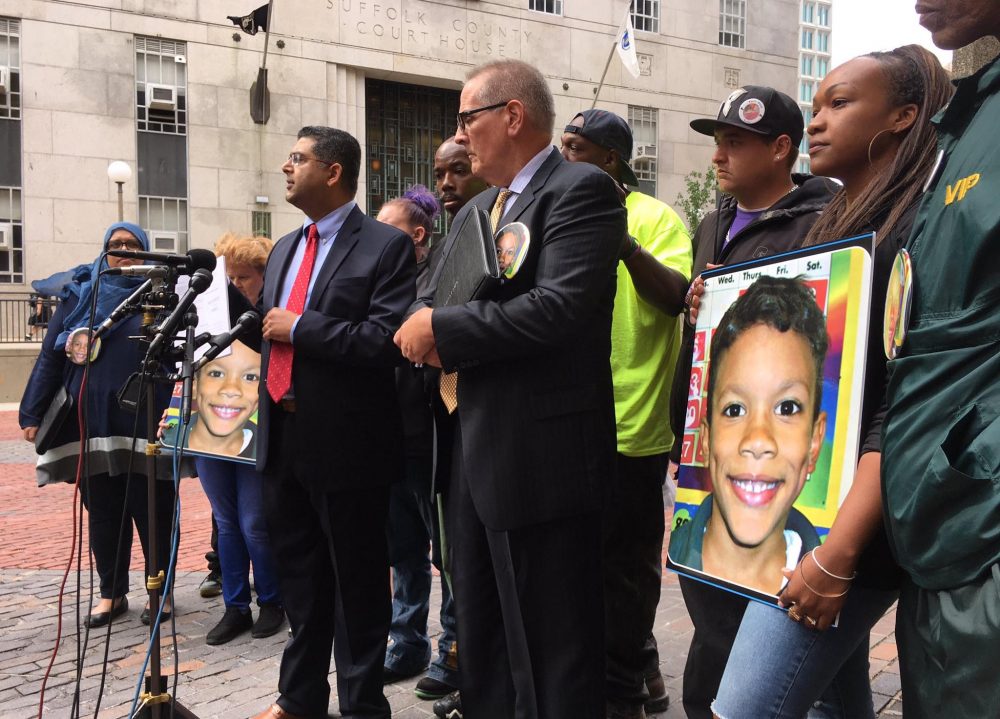 This article is more than 3 years old.
The family of a 7-year-old Boston boy who drowned last year at a city-run summer camp at Carson Beach is suing the city, camp employees and the mayor.
The suit says the city was negligent when it failed to make sure Kyzr Willis was wearing a life preserver when he went into the water, ignoring a state law requiring life vests for weak swimmers at camps.
It also claims counselors at the camp weren't even aware the boy was missing until his brother told them.
Kyzr's mother, Melissa Willis, says she hopes the lawsuit sends a message and prevents other tragedies.
"Make sure that the camps have rules and regulations and everything's up to par," she said during a Thursday press conference. "Make sure that they have life jackets, the buddy system, and just watch over each other."
In response to the suit, Walsh said Thursday he feels for the family.
"I know there's been negotiations going on and they're going to continue to be ongoing, but my heart goes out to the family," Walsh said. "You can ever fill that void in their family."
Walsh says the day Willis died was one of his saddest days as mayor.
The lawsuit seeks an undisclosed amount of damages.
With reporting by WBUR's Steve Brown