Boston Bartender Wins $100,000 From HubSpot To Quit Her Job And Focus On Her Company
Sometimes innovation involves a cocktail or two.
That's no surprise to Sarah Wasser. The 28-year-old Bostonian drew from her six years of bartending experience to craft the winning business pitch in HubSpot's #SummerStartup competition.
Her company, ParTea, sells tea bags that infuse liquor with natural flavor from dry fruits and spices. It all started with a cocktail she created while bartending: gin infused with loose-leaf Earl Grey tea.
"I was straining it out through a coffee filter, watching it drip, and realized it would have been much easier if I had just used a tea bag," said Wasser, who founded the Lexington-based company in 2015.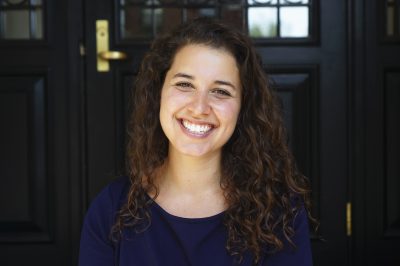 Running her company while bartending has been demanding. She sells her products online and at farmers markets. So, when she saw a Facebook post for a startup contest that could win her $100,000 from HubSpot, she was intrigued.
The hitch was that she had to pitch her idea to HubSpot in 25 words in the comments section. The three-month competition saw nearly 15,000 entrants, including 1,000 finalists who were asked to submit two-minute videos. As winner, Wasser will receive $100,000, mentorship and three years of free access to HubSpot's software.
"I'm ready to focus on growing ParTea full-time," said Wassner, who plans to quit bartending. "This is my passion, this is my business, this is what I want to do with my life right now."
The competition generated some momentum for HubSpot, one of the largest tech companies in Boston.
"For us, it's really about investing in the ecosystem," said Ryan Bonnici, HubSpot's senior director of global marketing. "There's not a perfect formula, necessarily, that we're looking for. We are really interested in all sorts of industries that are growing fast and developing."
He declined to say whether HubSpot would hold the competition again next summer.
"We'll have to watch the [startup] space," he said. "I wouldn't be surprised if we do some more exciting and kind of buzzy campaigns like this in the near future."
Amy Pollard is a Bostonomix intern.