4 Boston City Council Races Are Narrowed Down To 2 Candidates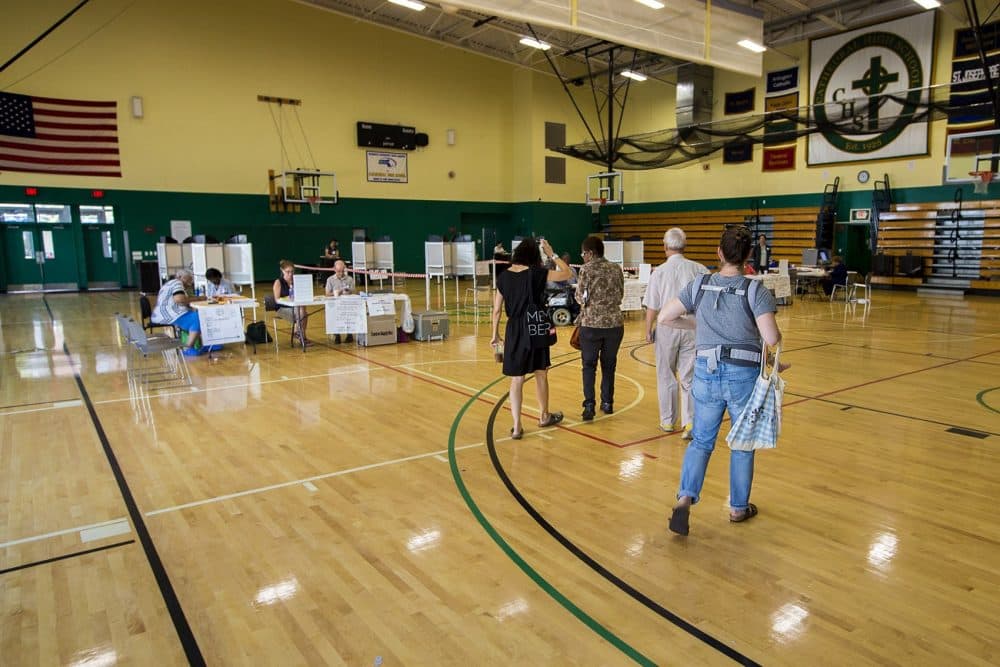 This article is more than 4 years old.
Four Boston City Council races were narrowed to two candidates each in Tuesday's preliminary municipal election. The runoff elections are Nov. 7.
The race to replace Councilor Tito Jackson in District 7 will come down to Kim Janey, a project director at the nonprofit Massachusetts Advocates for Children, and anti-violence advocate Rufus Faulk, of the Boston TenPoint Coalition.
Thirteen candidates had sought to replace Jackson, who is running for mayor.
Edward Flynn, the son of longtime Boston Mayor Raymond Flynn, took home more than 50 percent of the vote in District 2, which includes South Boston, Chinatown and the South End. He'll face former Menino administration aide Michael Kelley.
In a tight race in District 1 -- which includes East Boston, Charlestown and the North End -- Stephen Passacantilli will face Lydia Edwards. Passacantilli took the top spot by just 77 votes.
And in District 9, which is Allston-Brighton, incumbent City Councilor Mark Ciommo will face off against challenger Brandon David Bowser.
There was no preliminary election for five district seats and the four at-large councilor seats.