As Hurricane Maria Devastation Endures, Bostonians Look For Ways To Help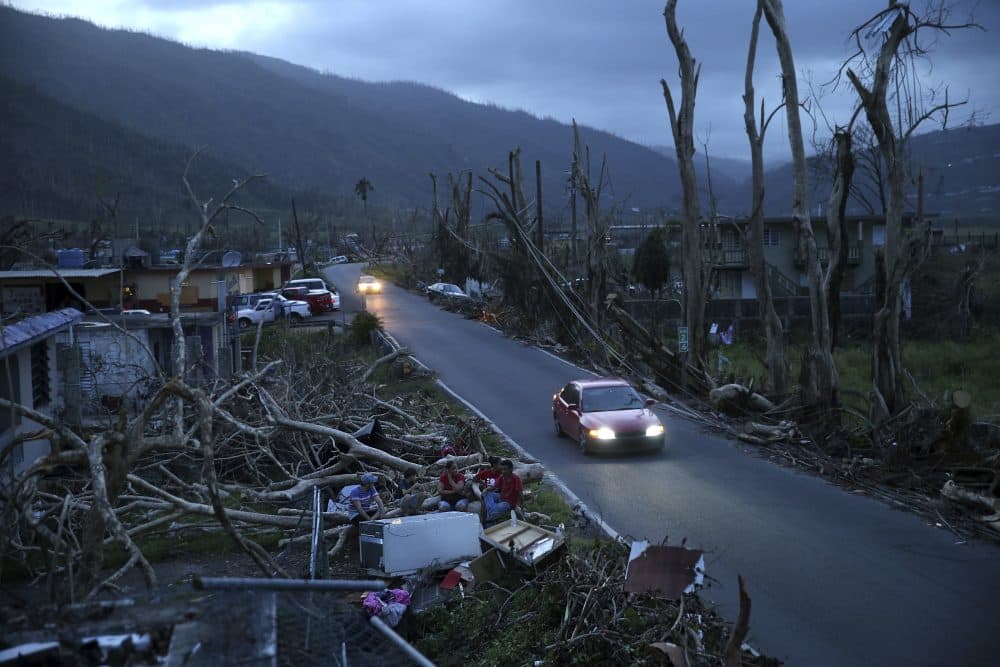 This article is more than 4 years old.
Residents of the Boston area are trying to figure out how to lend a hand as relief efforts continue a week after Hurricane Maria devastated the Caribbean.
A five-person team of nurses and physicians from Massachusetts General Hospital and Brigham and Women's Hospital was asked to help with a hospital's hemodialysis unit (for people with kidney failure) in the island nation of Dominica.
They're heading to the capital, Roseau, for at least two weeks.
Grace Deveny, one of the MGH nurses going, says the hospital there still doesn't have power or water.
"We're probably going to see a lot of people, especially in the hospital, that have been working for the past two weeks straight and really need a break, and also need to go take care of their families and their homes," she said. "We're hoping to offset some of their work so they can take care of those things and take care of themselves."
Meanwhile, people of Puerto Rican descent living in Boston say they are concerned with the pace of government relief efforts and are looking for ways to help. The U.S. territory was gashed by Hurricane Maria, leaving millions without power.
Doug Chavez, who attended a community meeting in the South End on the issue Tuesday night, said he was disappointed to have not seen a broader response to Puerto Rico like the one that took shape after Hurricane Harvey struck Houston.
"Puerto Rico's desperate — they've got three and a half million U.S. citizens," Chavez said. "I just haven't seen that same response. It's like the urgency's not there."
Many locals with relatives in Puerto Rico have yet to reach their loved ones.
Gov. Charlie Baker tweeted Tuesday that the state is committed to helping with relief efforts in Puerto Rico and that Massachusetts Emergency Management Agency is "ready, willing, & able to assist if a request is made that we can fulfill."
With reporting by WBUR's Max Larkin