Red Line Switches To Buses Over Longfellow Bridge On Weekends For Construction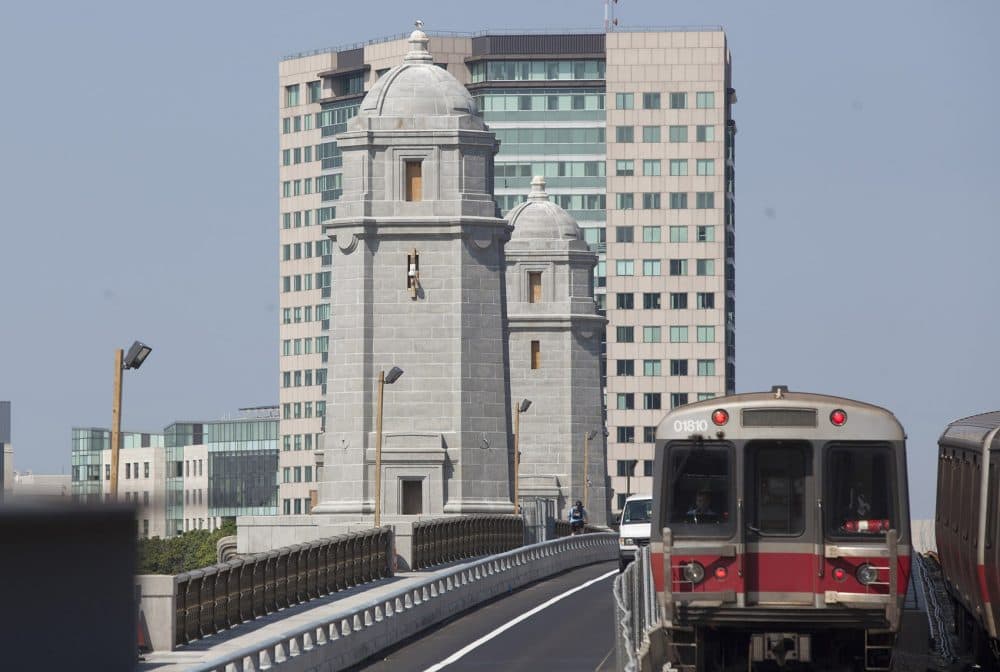 This article is more than 3 years old.
Red Line passengers will be bused over the Charles River starting this weekend — and continuing most weekends through December — due to construction on the Longfellow Bridge.
Workers need to disconnect power to the Red Line tracks, so that they can replace structural steel below the rail bed. Shuttle buses will run from Park Street to Kendall Square stations instead, with the bridge closed to vehicular traffic from Cambridge.
Major repairs to the historic bridge have been ongoing for four years, but state department of transportation's John McInerney says completion is in sight.
"Right now, we are on schedule for a May 2018 full beneficial use which means the topside will be complete, you'll have all your lanes open, your sidewalks, your bike lanes, they'll all be open," he said. "Final completion, right now, is anticipated in August of next year."
McInerney says he expects the final price tag for the bridge overhaul will be below the $303 million that was budgeted for the project.
With reporting by WBUR's Steve Brown
This article was originally published on September 29, 2017.