Forecast: Great October Weather Lasts A Few More Days
This article is more than 3 years old.
Another cool morning kicks off the day followed by another stunning afternoon as high pressure remains in control of weather throughout the region.
I am expecting afternoon highs on Tuesday to reach near 70 degrees inland, but a cooler flow off the ocean will keep readings in the 60s along the coast and up into areas around Route 128.
Norwood and a few other low-lying spots will see temperatures down in the upper 30s early Tuesday morning, but these areas will quickly warm under the brilliant October sunshine.
The middle of the week features a southerly flow of air with higher temperatures that will reach near 80 degrees inland. Those along the coast will see highs in the lower 70s. There is no chance of of rain from Wednesday into Thursday.
On Thursday, however, you will notice a few more clouds coming from a front to the west of New England.
This frontal system will impact our weather on Friday, bringing a few showers — but it won't be a steady rain. In fact, I think it's safe to call Friday a partly cloudy day with just a chance of showers.
Saturday looks like the best day of the weekend, but it's too early to say how Sunday and Monday will play out. After the front moves through Friday, it brings in cooler air.
Later this weekend, the front moves back north and along with it comes more warm and humid air. It's going to eventually become quite muggy again early next week.
The transition from the cool autumnal air into warmer conditions will bring more cloud and showers. The forecasting dilemma is predicting how long the clouds and showers will likely linger. Presently, Sunday appears to have a risk of showers, but this risk may stick around into Monday. I'll have a better idea of the forecast details later this week.
You can follow my updates here and on Twitter @growingwisdom.
---
Tuesday: Cool early before day turns sunny and mild. Highs around 70 inland; 60s at the coast.
Tuesday Night: Clear and cool. Lows around 42 degrees in the coldest spots; 54 in Boston.
Wednesday: More sunshine and even warmer. Highs 72-80, warmest inland.
Thursday: Mostly sunny and warm. Highs approaching 80. Cooler on the Cape and Islands.
Friday: Partly sunny with a few showers possible. Highs 70-75.
Saturday: Mainly sunny and seasonable. Highs in the mid- to upper 60s.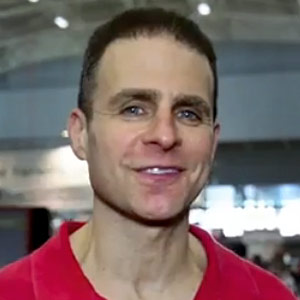 David Epstein Meteorologist
David Epstein is WBUR's meteorologist.