Thomas Derrah, The Boston Actor Everyone Wanted To See, Dies At 64
In many ways, Thomas Derrah was the heart and soul of Boston-area theater. His death Thursday night devastated the Boston theater community, many of whom did not know he had been diagnosed with cancer at the end of June.
If you attended theater in Boston and Cambridge, you knew Derrah's work. He was Buckminster Fuller and Iago at the American Repertory Theater, Mark Rothko at SpeakEasy Stage Company, Caliban at Commonwealth Shakespeare Company and the python, Kaa, in "The Jungle Book" at the Huntington Theatre Company. In more recent years he also turned his hand to directing — "Hound of the Baskervilles" at Central Square Theater, "God's Ear" at Actors' Shakespeare Project.
More to the point, he was an actor who made theater lovers go to a production just because he was in it. His emotional range was as broad as anyone's in the area, commanding the stage as the scabrously comic Captain Trash in "Ubu Rock," or the suicidal "Uncle Vanya" in one of the darkest adaptations of Chekhov ever staged locally (both at A.R.T.). You wanted to mark down any production on your calendar that Derrah was in.
He was a founding member of the A.R.T. through the Robert Brustein and Robert Woodruff years, 1979 to 2007, and continued to act there after Diane Paulus succeeded Woodruff and, in effect, disbanded the acting company.
In a conversation with WBUR Friday, Brustein remembered "the extraordinary quality of the human being: his lovingness, his artistry and his commitment. He was one of our first company members, and he never deviated from that." Brustein also remembered the qualities that endeared him to other artists: "charming, funny, relaxed, loving, just gracious."
"I worked with him for 17 years, 45 plays," recalled Will LeBow, another early member of the A.R.T. company. "He had an incredible joy for life and seeing things and doing things." When they toured — on three continents — LeBow said Derrah "wanted to see everything and do everything. He never wanted to be in the hotel room."
Onstage, too, Derrah did just about everything.
"He played so many different shades of human behavior," LeBow said. "A more versatile and changing actor I've never seen."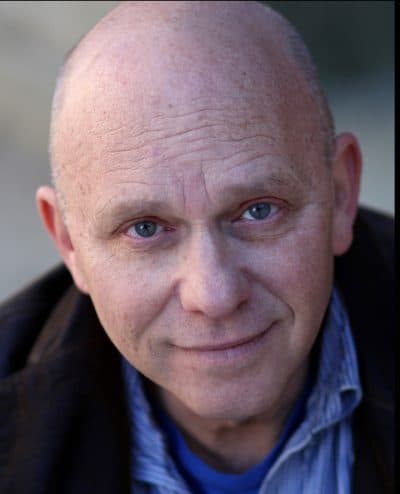 Derrah also appeared in many productions at SpeakEasy Stage Company, as Paul Daigneault, producing artistic director, recalled: " 'Red,' 'Casa Valentina,' 'Clybourne Park,' 'Drowsy Chaperone,' 'Necessary Monsters'-- which just shows how versatile he was, right?"
But Daigneault said Derrah, who won the Elliot Norton Prize for Sustained Excellence in 1994, was memorable in every role — and not just for his performance.
"I remember how fiercely passionate he was about each and every play he did for me," Daigneault said. "And watching him work was sort of a master class in humanity in many ways. He just knew how to get inside a character."
He also made directing easy, the director said.
"You know, some actors you have to guide and sort of provide lots of focus. Tommy was in many shows, and I would always say to the director, 'Just leave him alone. Just leave him alone, and you'll know when he gets there.' And to just watch him work things out — just watching him work things out and indirectly teaching so many people about the art."
In "Clybourne Park," each actor plays two different roles, one in the first act and a strikingly different one in the second. Daigneault saw the New York production before Derrah acted in the SpeakEasy version.
"When I saw it in New York, the second-act character that Tommy played, the groundskeeper, was just this throwaway role," Daigneault recalled. "I thought, 'Oh, too bad for that actor that he got that part.' And Tommy made it into something essential."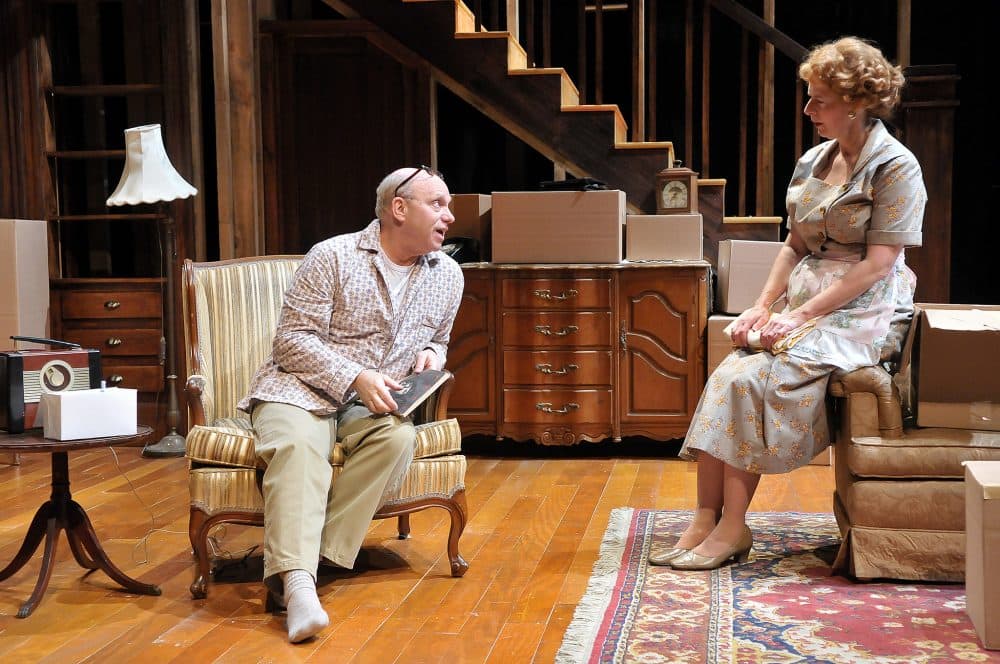 Paula Plum appeared opposite Derrah in that production, as well as several others, including four at the A.R.T.
"The most amazing work that I was part of with him was 'The Idiots Karamazov'" at the A.R.T., Plum said, "where he delivers an aria as Miss Havisham. I would lie dead at the end of the play, because Ernest Hemingway comes in and shoots everybody. But I made sure I died with one eye on Tommy."
Plum recalled that Debra Winger came to see the play and said, "That guy was worth the price of admission."
Why?
"Because it was virtuosic," Plum said. "It was a mixture of insanity and genius and opera. It was surprising and unexpected. He would get bored with his own performance and change things. It was never the same piece."
Similarly, Derrah changed remarkably in each role, Plum said.
"When he left the theater, no one could recognize him, and he could walk out of the theater unnoticed — that's how transformative he was," she said. "Sometimes I didn't recognize he was Tommy. He was a chameleon. He completely became whatever character he was playing. He was unrecognizable as the person you had just seen onstage."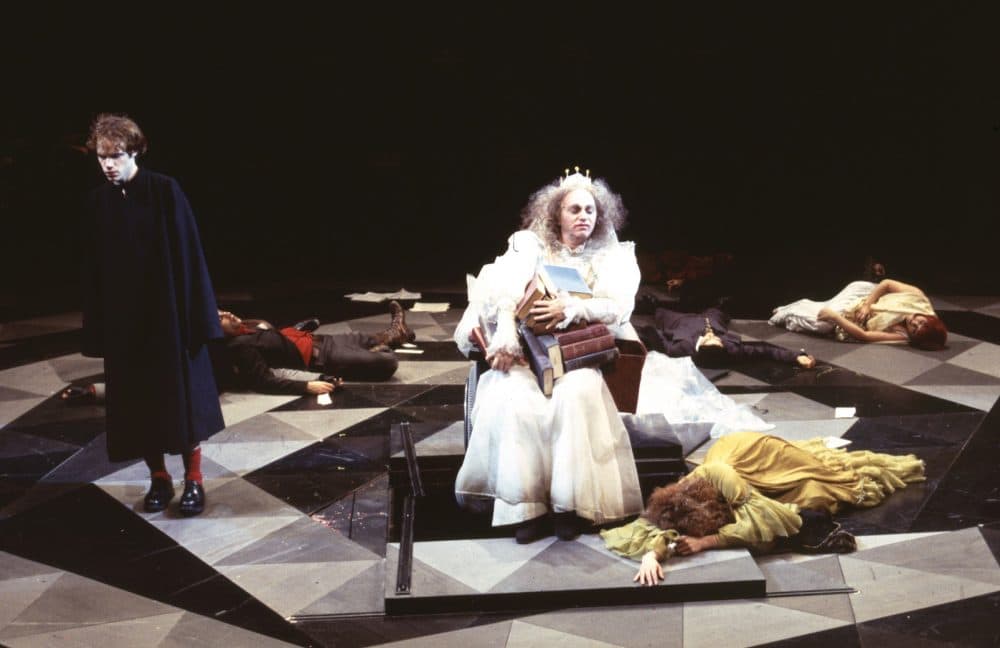 Teaching was an important role for Derrah as well, both at such institutions as Emerson College and the A.R.T. Institute and, less formally, whenever he worked with younger actors. Daigneault remembered sitting in the back of the theater during technical rehearsals for "Red" and watching Derrah work with his younger scene partner, Karl Baker Olson.
"Tommy was so generous," Daigneault said. "He didn't make that play about Mark Rothko; he made it about two people. And he gave that young actor a chance to shine."
He also didn't seek out praise for himself, his friends said.
"I'll always remember him for his amazing humbleness and his not wanting anyone to make a fuss over him," said the actress, teacher and director Bobbie Steinbach.
Steinbach said she always waited for Derrah to come out after a performance so she could congratulate him.
"And he wouldn't come out," she said. "Rarely, he would. And then, if you raved at all, he would be wanting to get away from that as soon as possible. So humble. Lovely, lovely man."
Derrah appeared in 119 productions at A.R.T. in Cambridge, where he was a presence not only onstage, but throughout the city. One Cantabrigian who didn't know him remembered his stopping to help her push her car out of the snow. He could regularly be seen at other theaters supporting other members of the theater community, often with his husband, John Kuntz.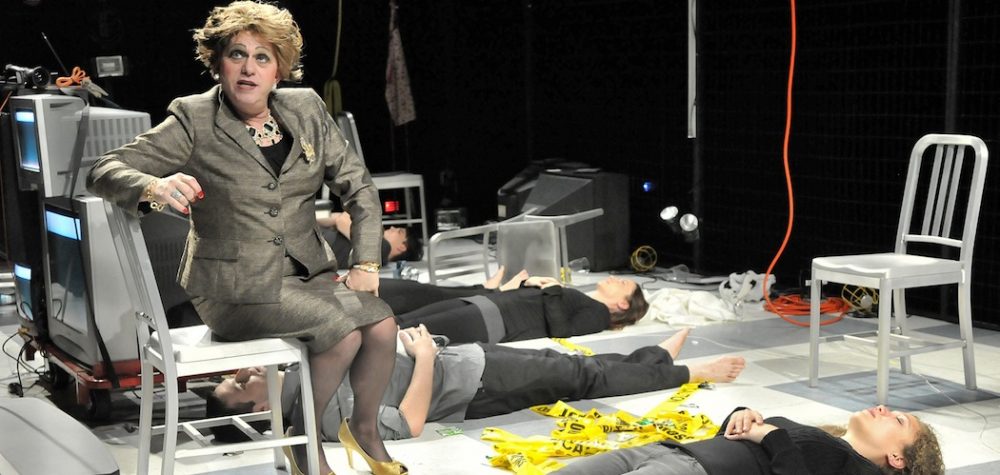 Derrah accumulated credits in theater, film and even music. The last role on the list: a German general in "Gabriel," at Stoneham Theatre (now the Greater Boston Stage Company) in May.
Greg Maraio, a local actor who called Derrah his best friend and mentor, was with him and Kuntz when Derrah died, after an infection overran his weakened immune system. On Friday, Maraio recalled Derrah as not only a great actor but a great teacher: "He was a genius, but you couldn't say he was a genius to his face. He hated that, he just wanted to be like everyone else. … Whenever he helped me audition I'd get the part. Every time. Just because he's the best."
Kuntz and Derrah married nearly a decade ago, after being together for years before that.
"There are couples in our lives, and you can tell they were meant for each other," Maraio said. "They helped you understand what a soulmate meant, because they were such beautiful complements to each other."
Maraio also remembered Derrah as a generous friend.
"He loved traveling, he loved fun," Maraio said. "He would say, 'It's only worth doing if it's fun,' whether in amusement parks or theaters. He had a love of life that was infectious."