'We've Built A Hub': Annual HUBWeek Fest Has First Site On Boston's City Hall Plaza
Play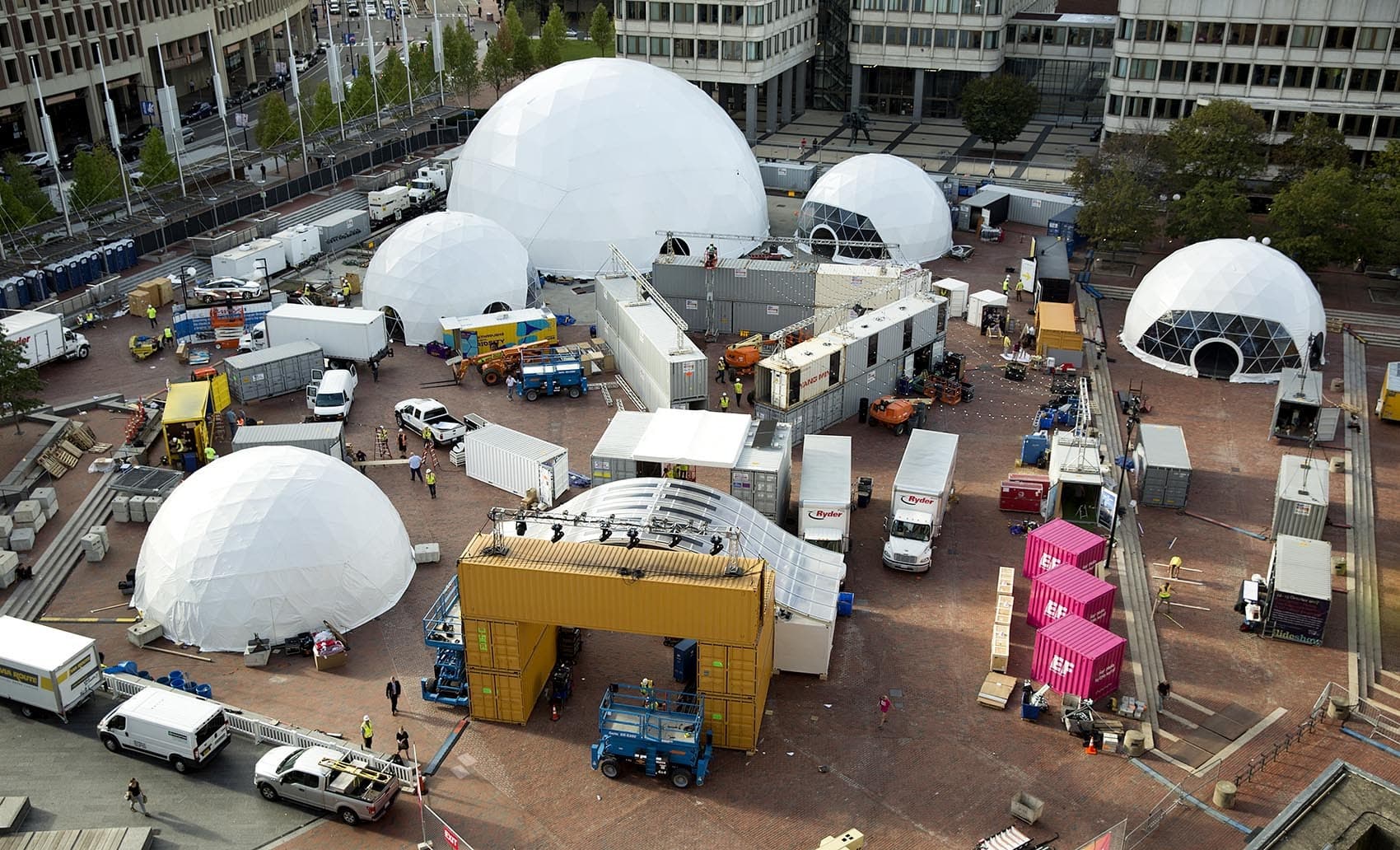 This article is more than 5 years old.
HUBWeek is underway.
The project of Linda Henry, the managing director and co-owner with husband John Henry of the Boston Globe, is in its third year.
This year, there's something new.
For the first time, HUBWeek has a festival site. Conferences and tours are still occurring all over Boston, but the exhibits this year are concentrated on City Hall Plaza, in geodesic domes and shipping containers still being prepared to open to the public. (Note: WBUR is a media sponsor of HUBWeek.)
"I'd say the largest difference is that we built a hub in City Hall Plaza, where we have these six geodesic domes," Linda Henry explained. "We have the shipping containers. We still are spread throughout the city, but we're centralized for Thursday through Sunday."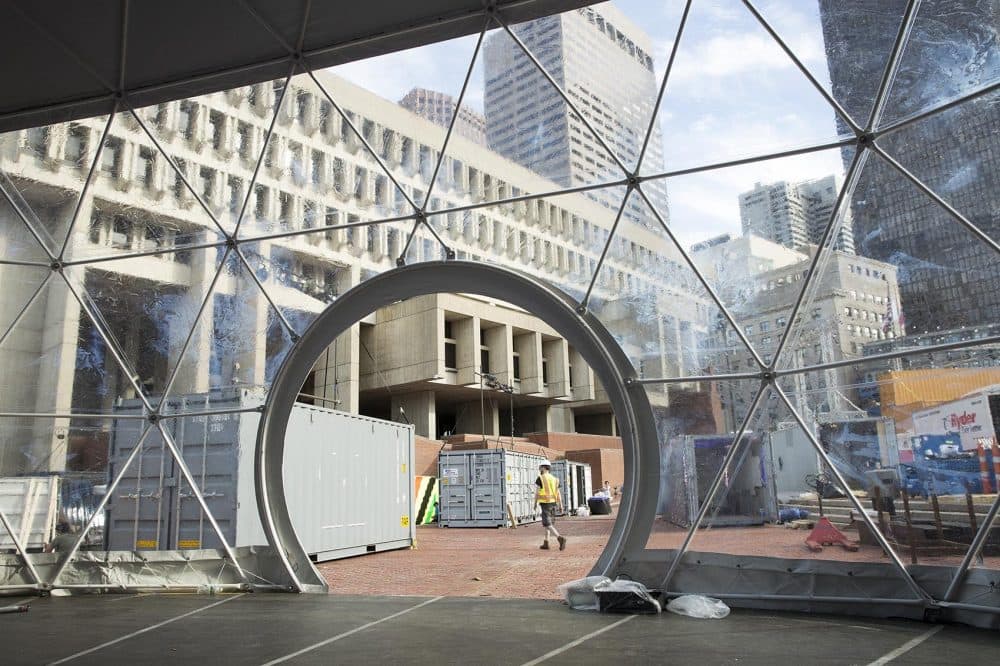 Another difference, she said, is more art.
Fifty thousand people are expected to attend events. Last year, a fifth of the attendees came from outside Massachusetts. Henry hopes to attract more this year. The idea of HUBWeek is to one day have it be to Boston what South by Southwest (SXSW) is to Austin. But, because it's Boston, the focus is on the intersection between art, science and technology.
The "hub" of HUBWeek is the geodesic domes and more than 80 shipping containers on City Hall Plaza.
"We used these shipping containers as modular objects, so we created a really experiential design so that people could come in, explore, find something new, and kinda be really inspired by this space," said Brian Bishop of CBT Architects, who designed the space.
One of the containers has been turned into what its sponsor calls a "curiosity cube." The container set up by biotech company MilliporeSigma is a mobile science lab.
"At our first experiment they learn about DNA and the importance it plays in our body, and then they actually get to extract their own DNA from some of their cheek cells," said Kaely Zeiser, an employee of the company.
HUBWeek includes 175 events and 500 speakers covering everything from workshops in salary negotiations for women to what's ahead in cancer treatment.
The site on City Hall Plaza opens to the public on Thursday.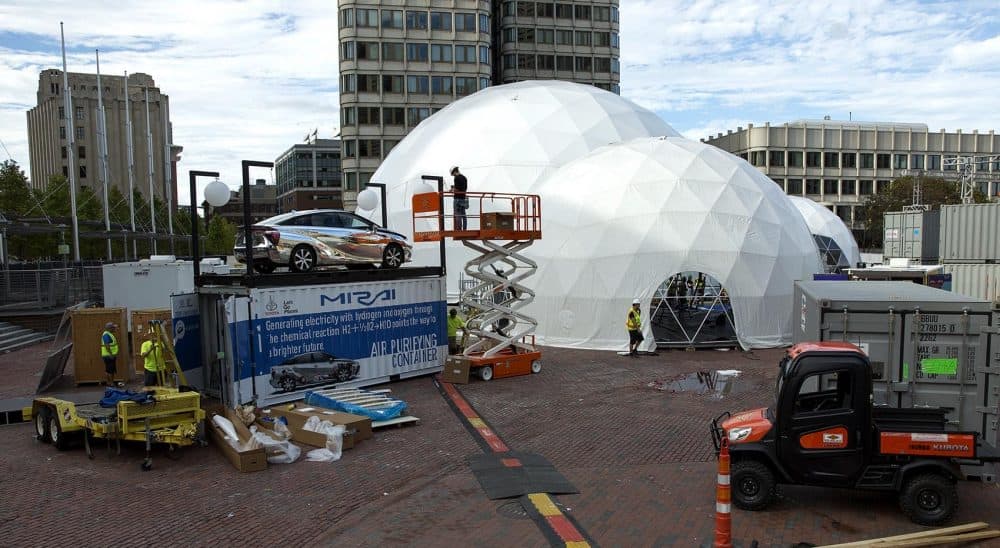 This article was originally published on October 11, 2017.
This segment aired on October 11, 2017.