Hernandez Estate Attorneys To Refile Case Against NFL In State Court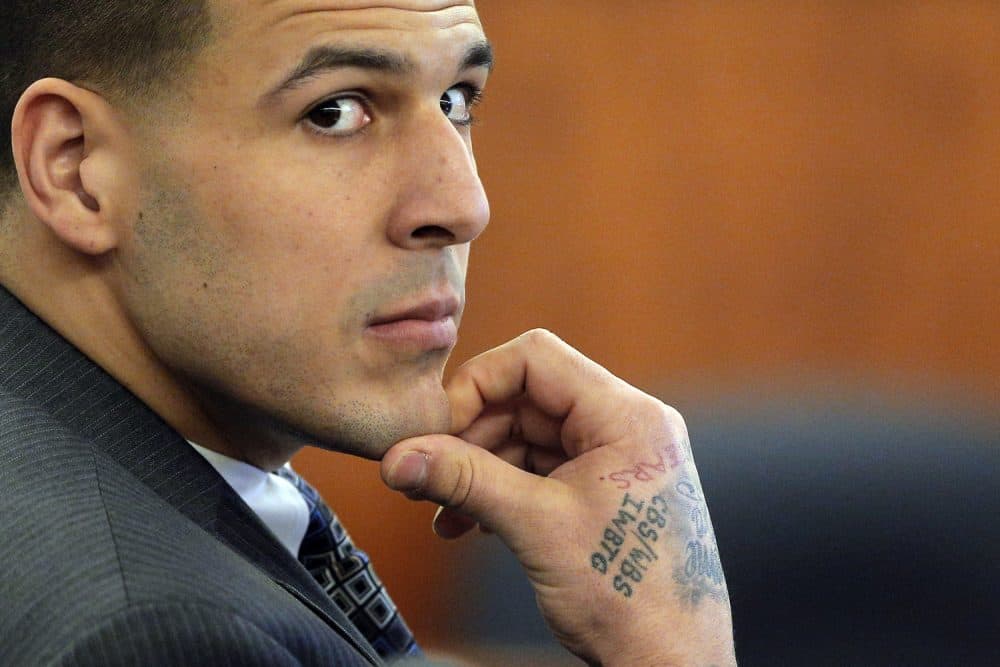 This article is more than 3 years old.
On Friday, the attorneys for the estate of Aaron Hernandez dropped their federal lawsuit against the National Football League and the New England Patriots.
However, lawyers will refile the case Monday in Suffolk Superior Court.
The suit will claim the league and the team failed to protect Hernandez from head injuries that caused the brain condition, CTE.
George Leontire, an attorney for the family, explained the motive behind the refiling.
"We think that based on a variety of legal factors there's not what's called diversity of jurisdiction, so that we believe it's better suited in state court and we think procedurally it will be [a] better strategy for us to be in state court," Leontire said.
As for the arguments in the lawsuit against the league, Leontire explained there are many counts, but the accusations involve deception by the NFL.
"The essence of the count is that for many years the NFL and the Patriots were deceiving players intentionally — and the public — as to what the consequences were of playing contact football with respect to head trauma," he said. "And that deceit and failure to advise what they knew was the reality about playing football with many concussion-like or subconcussion hits resulting from hits — is what caused significant brain damage to players."
Leontire and his team don't want to join any other lawsuits against the league. "Not one single lawsuit against the NFL has gone to trial," he said.  "They have used a variety of mechanisms to prevent that from happening. There was a class action that was settled without the NFL admitting any liability. We're not a member of that class action. And we want to see this case go to trial. And so we're pursuing it separately."