Forecast: Sunny Days Continue Unabated
This article is more than 3 years old.
We've been experiencing some pretty amazing stuff, weather-wise, over the past few days, right?
After the chilly morning early this week with even a light frost in some places, we are continuing our string of clear nights and sunny days. This pattern will last through the weekend and into the start of next week before it changes.
Eventually next week the ridge in the east with higher-than-normal heights, noted in warmer colors below, will transition into a trough with lower-than-normal heights, noted in cooler colors.
The exact configuration of the new pattern and its fluctuations will determine when some rain arrives and how much. These major shifts in the upper levels are often poorly predicted and the timing of them will move in the coming days.
What About Rain?
We need rainfall — quite badly actually, and in many areas. Cape Cod is faring a bit better, but over the past month things have really become dry, especially with the very warm air.
There is an elevated fire danger today, and this likely continues for several more days. The loop below shows rain is forecast to arrive sometime in the middle of next week, but until then you can forget about using the wipers on your car.
Look Up This Weekend At Night
A reminder, the Orionid meteor shower is already underway and peaks this weekend. Skies will be clear at night for you to see it. Get into a dark location and just look up. I prefer to lie on a blanket to avoid a stiff neck. The best time is between 2 a.m. and 5 a.m., but you can see them anytime it is dark.
You can follow my updates here and on Twitter @growingwisdom.
---
Thursday: Mostly sunny and warm. Highs 70-77. Coolest on the Cape and the Islands. You will notice winds increasing this afternoon.
Thursday Night: Clear and cool. Breezy early. Lows 42-51.
Friday: More dry weather. Highs just under 70 with sunshine.
Saturday and Sunday: Sunshine. Highs 70-75.
Monday: Partly to mostly sunny.  Highs 70-75.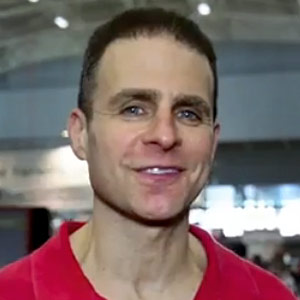 David Epstein Meteorologist
David Epstein is WBUR's meteorologist.