At Yes Fest, A Youth-Powered Music Festival, Teens Run The Show
06:23
Play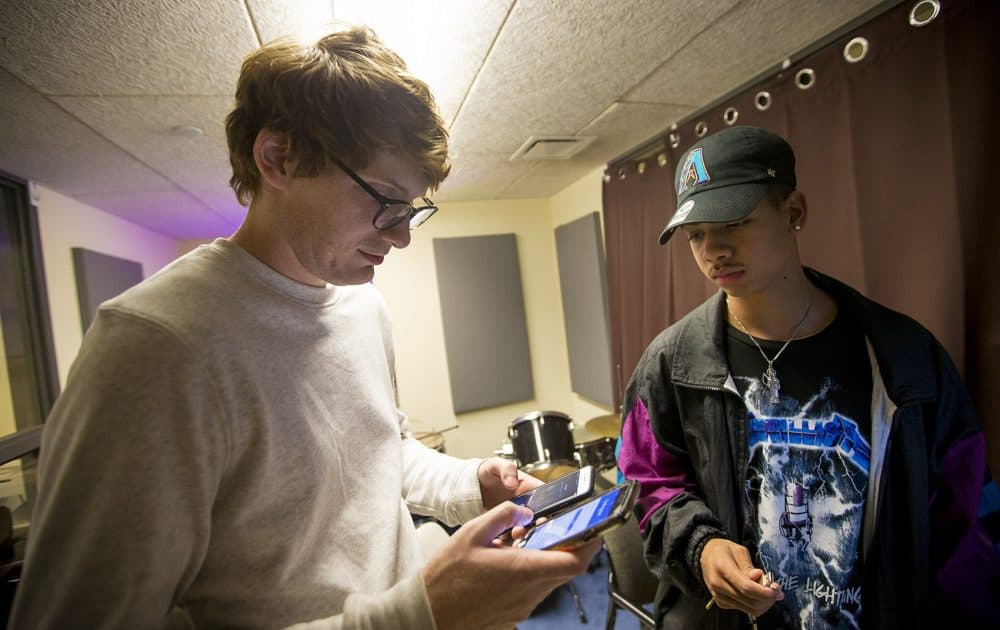 This article is more than 4 years old.
It's a Saturday afternoon at the Brookline Teen Center, a sleek modern building filled with couches and pool tables and walls painted in primary colors. Inside, hip-hop plays over the PA and a handful of kids are bent diligently over their work, designing logos they'll print onto T-shirts.
Gabi Barroso darkens the lines on a portrait of a girl with big glasses and a fierce expression. "Just, like, a snarky look," the 15-going-on-16-year-old says. "With a little button nose, gap teeth and a weird hairline."
The sketch is based on the cover art from Barroso's EP, "Pharmacy Drive-Thru" — three wry, catchy indie rock numbers recorded under the moniker Questionable Dog.
"We based a lot of the EP around Waxahatchee," Barroso says, referring to the unruly-yet-wistful solo project from the Philadelphia musician Katie Crutchfield. Waxahatchee is one of Barroso's favorite bands, but when the group performed in Boston this summer, the teenager wasn't able to go.
"A lot of the really great artists, especially smaller artists, can only play 18-plus venues because the venues are like, 'You have to pay extra to have kids in,' " Barroso explains. "So all those complications make it hard for me to see these great people."
If you're a teenage music fan in Boston, this is all too common. In fact, the majority of shows around here are 21-plus. Underage crowds don't spend money on drinks, and many clubs view them as a legal liability. (Hence the extra fees for all-ages shows.) For decades, young people have found ways to enjoy live music anyway, by throwing shows in basements and teen centers and YMCAs. But it's always been tough for underage musicians and fans to find places to gather. It may even be getting harder.
Enter Yes Fest, a new music and arts festival for teens by teens, which debuts Saturday, Oct. 21, at the Brookline Teen Center. The idea originated with Wes Kaplan, a staff member who works in the center's music program. Kaplan, 29, got his start playing in bands as a high schooler in Newton.
"When I was a teen, you could just start a band and get a show," Kaplan says. "It was really like, you would get an email from your friend about playing a show, and it would happen. There were bands that were [high school] seniors that we all really looked up to as freshman and that really inspired us to play. There was this whole lineage — it felt like it had been going on forever and would continue forever."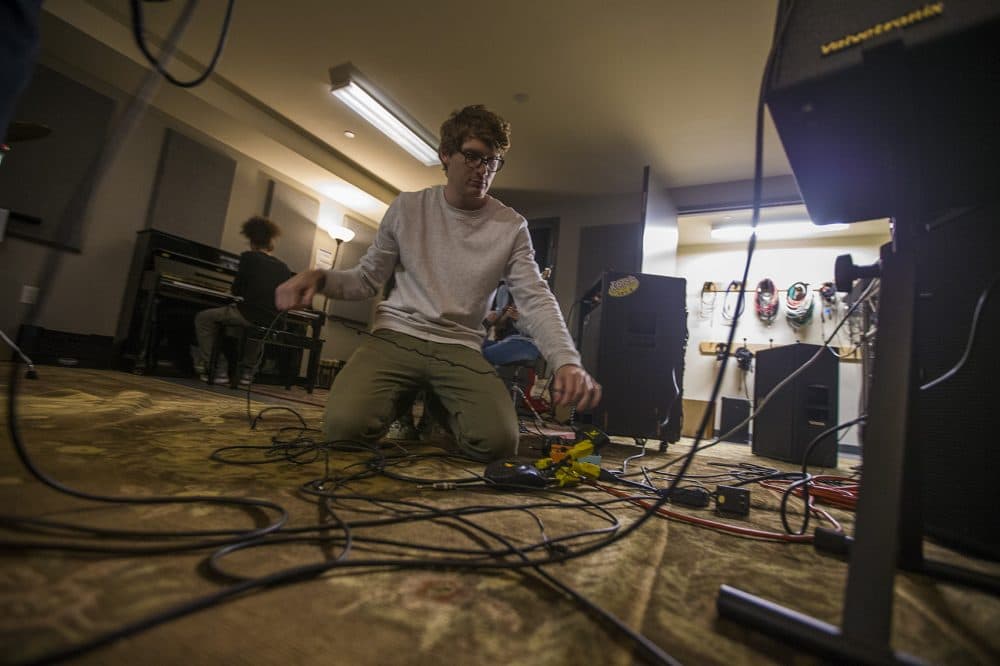 Kaplan isn't sure what changed, but somehow the torch didn't get passed to the kids he works with in Brookline. So he came up with an idea: a youth-centric music festival where teens could perform, take in new music and make connections.
"The best music comes from a culture," Kaplan says. "Which means just lots of people doing lots of stuff. And lots of chances for things to happen spontaneously." That's the goal with Yes Fest: to foster community among teens. You never know which scrappy garage band might turn out to be the next Aerosmith or Dresden Dolls.
Drawing on the networks of several other nonprofits — Zumix, Girls Rock Campaign Boston, BRAIN Arts and the West Suburban YCCA — Kaplan was able to attract dozens of young volunteers to the cause. The group agreed on some things right away. They wanted the festival to be inclusive, and they wanted it to be free for teens. (It's 10 bucks for everyone else.) After much discussion, they finally landed on a name.
"We were trying to come up with a name that really brings out the essence of the event," says 17-year-old Mario Jarjour, who drums in the band Wild Painting. Yes Fest's young organizers are used to being told "no," he explains. "But if you want to go to Yes Fest, you're more than welcome."
Wild Painting will be one of 17 musical artists — from punk bands to rappers to singer-songwriters — all youth from across Greater Boston. (There's also a visual art showcase.) For Yes Fest's performers, the event is a chance to reach a wider audience.
"We shouldn't just be [performing] in basements, even though that's rad," says Wild Painting singer and synth player Angelina Botticelli. "It should still be kind of open to the public, like mainstream-esque. Because we still want people to hear us."
Yes Fest's organizers dream of making it an annual event. "It would be cool if Yes Fest turned into something like Boston Calling, but for teens," Jarjour says.
But for now, it's time to savor the moment. "The first Yes Fest is going to be so monumental," Botticelli says. "It's like, wow, we're all making this what it's going to be."
This segment aired on October 20, 2017.