Forecast: One More Dry Day, Then Much-Needed Rainfall
This article is more than 3 years old.
A year ago much of New England was experiencing a full-blown drought. Late this winter and much of the spring and early summer, we had enough rain to break the back of the drought, but now it has returned, at least temporarily.
In the early to mid-1960s drought plagued the area for multiple years with some relaxing of the drought for a few months. However, it kept reappearing. Since 2012, we have seen many areas of New England come in and out of drought. While not all areas are currently in drought, about 32 percent of Massachusetts is in drought.
The good news in the short run is some much-needed rain is on the way. After today's blend of clouds and some sunshine, clouds will thicken. Rain follows on Tuesday.
The best chance for rain comes Tuesday afternoon and evening into Wednesday.  There could be some lighter showers Tuesday morning, but they would be widely scattered and not heavy.
In addition to rainfall on Tuesday, we will be contending with wind. Winds will increase to between 20 and 30 knots, especially along the coast with higher gusts. This is strong enough to bring down some tree branches and create power outages. Some areas along the coast may see wind gusts exceed 50 miles per hour and it might be a good idea take down that patio umbrella.
Since the rainfall will be heavy at times late Tuesday and Wednesday, it can impact both the evening commute Tuesday and the morning one on Wednesday.
Humidity goes much higher on Tuesday and continues until a front passes Thursday. This means while it won't be very warm, it will feel very muggy, and you might be tempted to put on the air conditioner to dry out the house.
The upcoming weekend is shaping up to be dry and sunny with seasonably mild air. A colder shot of air may arrive around Halloween.
You can follow my updates here and on Twitter @growingwisdom.
---
Monday: Clouds, sunny periods and mild. Low clouds at the coast in the morning.  Highs in the 66-74 degree range, warmest inland.
Monday Night: Partly to mostly cloudy. Mild with lows between 55-60 degrees.
Tuesday: Cloudy with some showers developing. Rain may become heavier late in the day. Winds increase and become gusty. Highs 68-74.
Wednesday: Clouds and showers. Some heavier downpour. Muggy. Highs 65-70.
Thursday: Mostly cloudy, then some sun and maybe a few showers. Highs in the 60s.
Friday: Mostly sunny and cooler. Highs 60-65.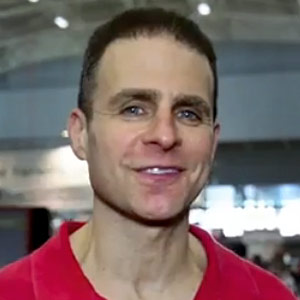 David Epstein Meteorologist
David Epstein is WBUR's meteorologist.