Forecast: A Wet Couple Of Days With Humidity
This article is more than 5 years old.
This morning a few scattered showers and even some heavier rainfall will be reaching eastern Massachusetts. As they move up from the south, the showers are part of a larger weather system developing over New England through Thursday.
The main setup for our wet weather is a cold front to the west and strong southerly winds ahead of the front. Humid air arrived yesterday and remains in place into Wednesday. Tonight may actually be somewhat uncomfortable for sleeping.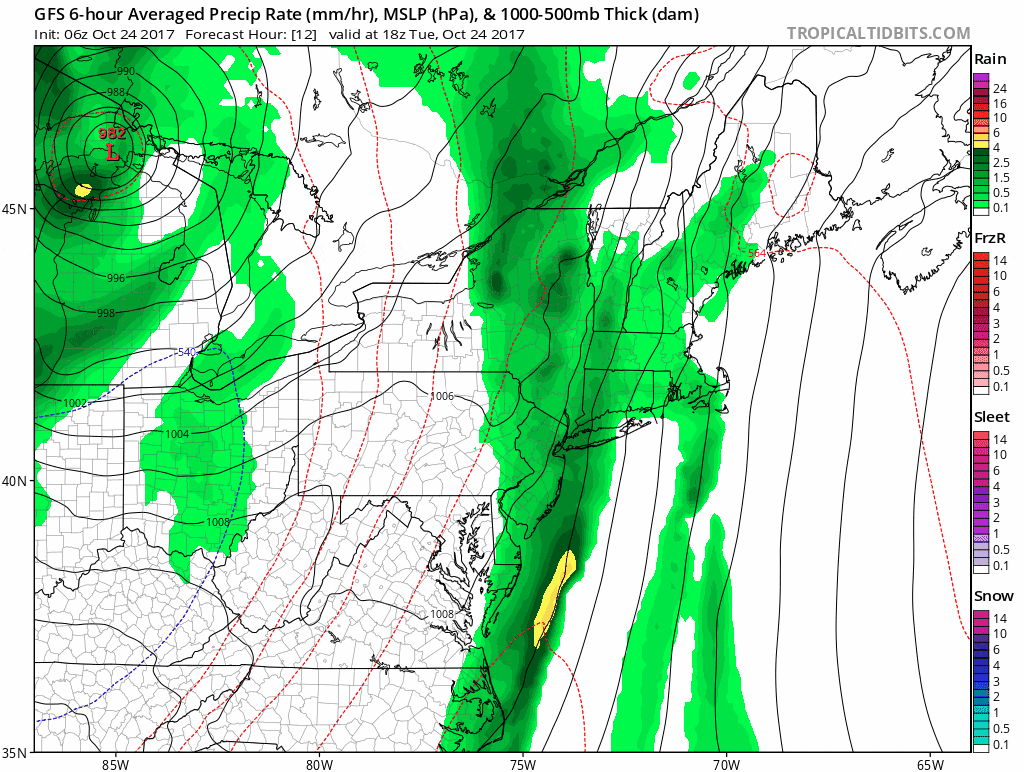 Through Wednesday morning winds will be quite strong and gusty. With the leaves still on the trees there is a chance for a few scattered power outages. This won't be a widespread event, but the risk is there.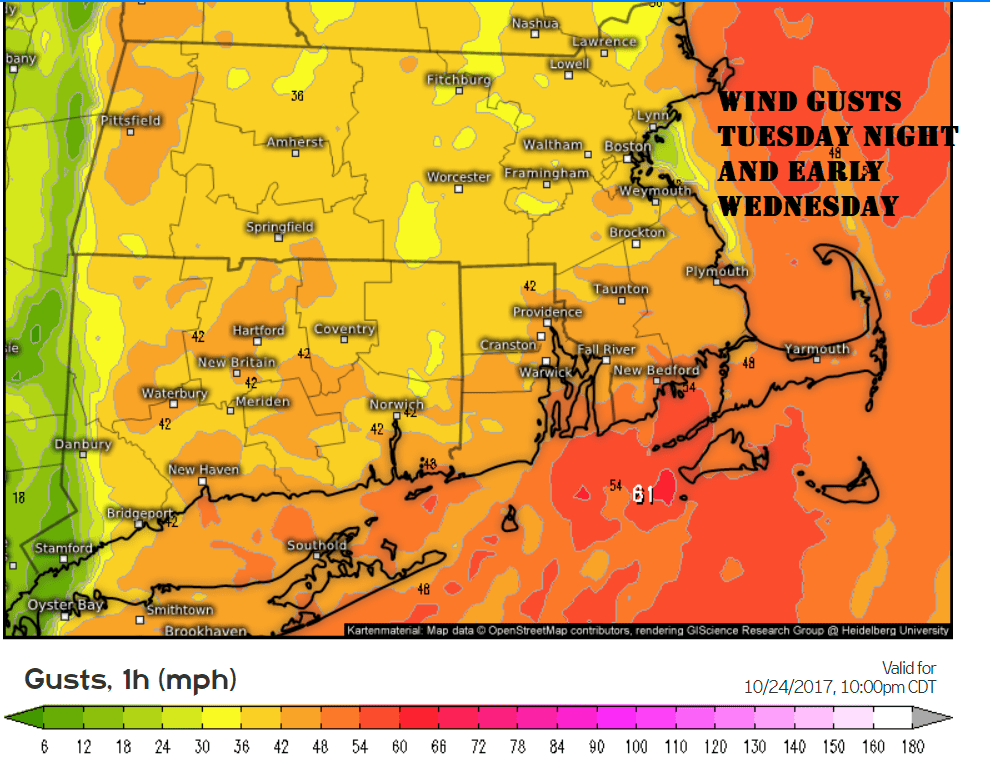 Since some of the showers may contain heavy rain and even thunderstorms, urban street flooding is a distinct possibility. If any of these showers coincide with the commute, traffic will become backed up. So plan on leaving extra time to maneuver your way around over the next couple of days.
I am expecting 1 to 3 inches of rain with a few higher totals in isolated areas that receive heavier downpours.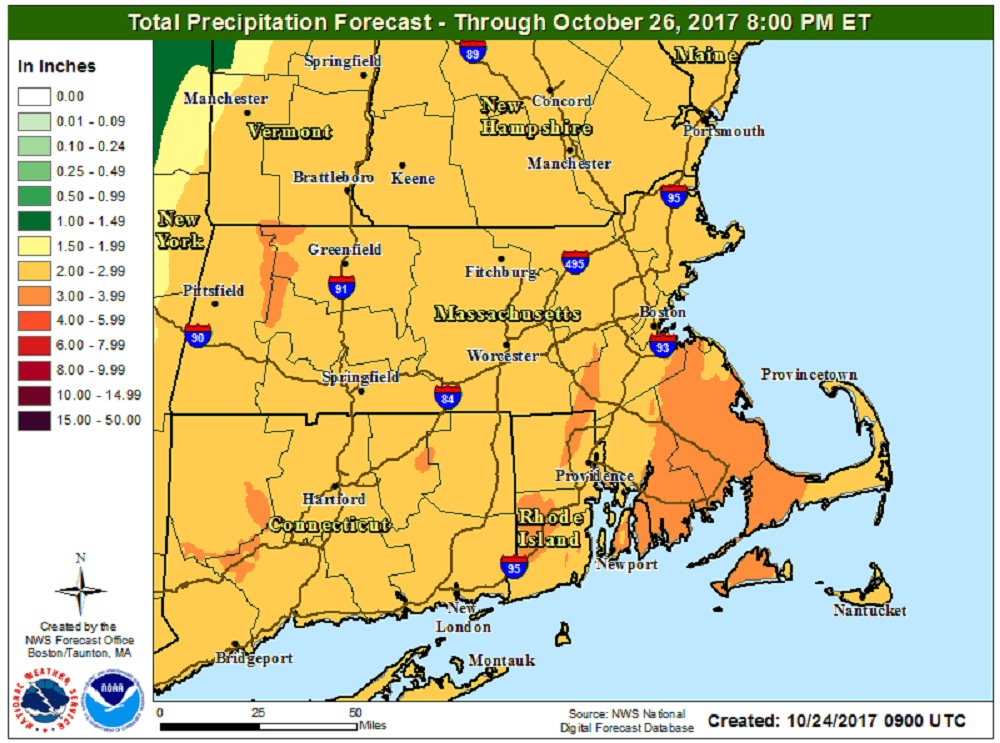 The front responsible for the rain moves east on Thursday putting an end to the showers and the humidity. We will see a pair of nice days Friday and Saturday before more rain moves in Sunday and Monday. It will take a few days to figure out the exact timing of this next weather system.
You can follow my updates here and on Twitter @growingwisdom.
---
Tuesday: Cloudy with some showers. Rain may become heavier late in the day after a mid-day lull. Winds increase and become gusty. Highs 68-74.
Tuesday Night: A few showers and heavier downpours; some thunderstorms possible. Mild and muggy with gusty winds. Lows 62-68.
Wednesday: Clouds and showers. Some heavier downpour. Muggy. Highs 65-70.
Thursday: Mostly cloudy, then some sun and maybe a few showers especially in the morning. Highs in the 60s.
Friday: Mostly sunny and cooler. Highs 60-65.
Saturday: Mostly sunny and pleasant highs within a few degrees of 65.