Forecast: A Pair Of Nice Days, Then A Stormy One
This article is more than 3 years old.
Sunshine returns today after several days of clouds and wet weather.
Many places received more than two inches of rain; Hyannis knocked it up to more than 5 inches. Worcester had one of the wettest October days ever recorded yesterday. The drought, which had been growing over parts of southern New England was mostly alleviated by this rain storm.
The next couple of days look fantastic — we have plenty of sunshine, brilliant blue skies and comfortable temperatures.  This afternoon, look for high temperatures approaching 60 degrees. Saturday will get into the 60s.
But plan for a wet finish to the weekend: a new storm system is moving toward the area on Sunday and because the jet stream is moving so quickly, the rain, which I had thought would arrive late Sunday, will now arrive earlier that day.
All of us should see some rain fall on Sunday but the heaviest will likely fall west of Interstate 495. The upper levels of the atmosphere have a lot of wind and some of this may mix down to the surface Sunday afternoon and evening.
Wind gusts could exceed 30 to 40 miles an hour at times, especially along the coastline. Winds of this strength could do two things — cause some power outages and strip leaves off the trees, making for less foliage.
The amount of rainfall could potentially quite heavy, but there's going to be a sharp line between under an inch of rain on the eastern side of the low pressure area, and more than two inches on the western side. Of course, this line is dependent upon the exact placement of the storm as it moves up the coast and through New England.
Since the storm is moving faster, it also means it will move away faster, so Monday will clear early and I don't expect enough showers to affect the morning commute. Then we will have several dry days with seasonably cool temperatures. Have a great weekend.
You can follow my updates here and on Twitter @growingwisdom.
---
Friday: Mostly sunny and cooler. Highs 58-62
Friday night: Clear and chilly.  Lows 37-45.
Saturday: Mostly sunny and pleasant highs within a few degrees of 65.
Sunday: Cloudy with showers developing.  Could be heavy showers especially west of the coastline.  Becoming breezy.  Windy on Cape Cod. Highs in the lower to middle 60s.
Monday: Becoming partly sunny after a quick early shower. Highs in the upper 50s.  A bit breezy.
Tuesday: Mainly sunny and seasonable.  Highs 55-60.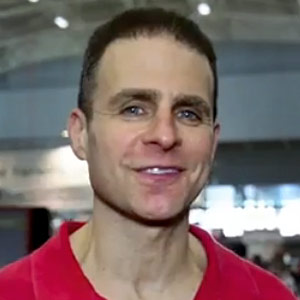 David Epstein Meteorologist
David Epstein is WBUR's meteorologist.