As Data Show Jump In Anti-Semitic Acts, Baker Revives Mass. Hate Crimes Task Force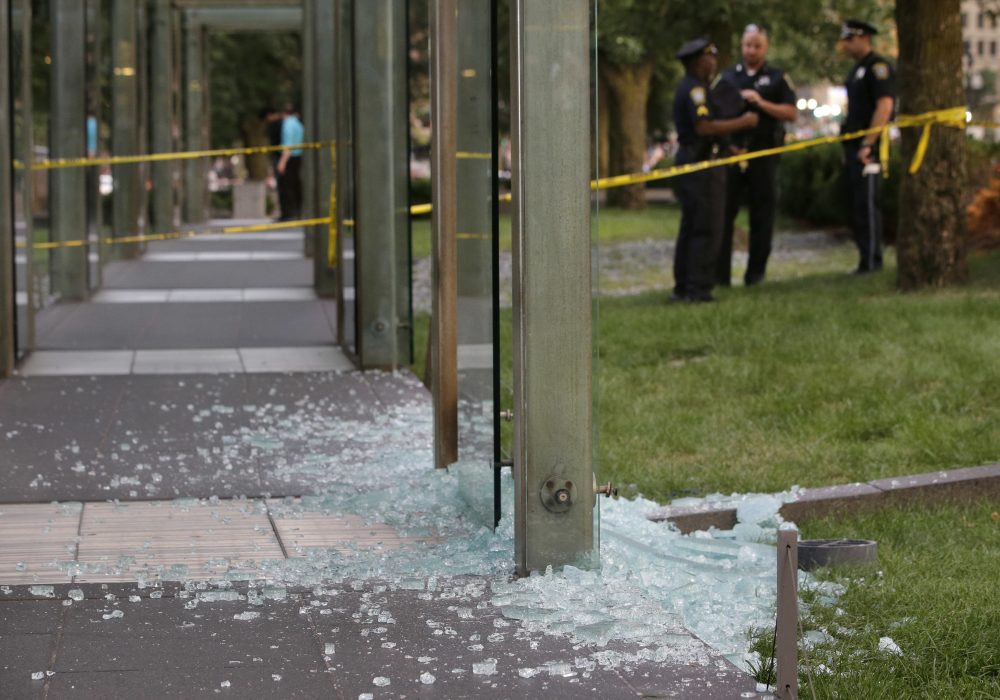 This article is more than 5 years old.
Days after new data reported that anti-Semitic hate crimes have increased in New England by about one-third over last year, a state task force created in the 1990s to combat hate crimes was revived Monday.
Gov. Charlie Baker signed an executive order re-establishing the Governor's Task Force on Hate Crimes and then swore in its members with Secretary of Public Safety and Security Daniel Bennett on Monday afternoon.
Bennett was appointed the task force's co-chair, along with Josh Kraft, president and CEO of the Boys and Girls Clubs of Boston.
The task force was first created by Gov. William Weld in 1991 and codified by Gov. Paul Cellucci in 1997 to "advise the Governor and the Secretary of the Executive Office of Public Safety on issues relating to the prevalence, deterrence, and prevention of hate crimes in the Commonwealth."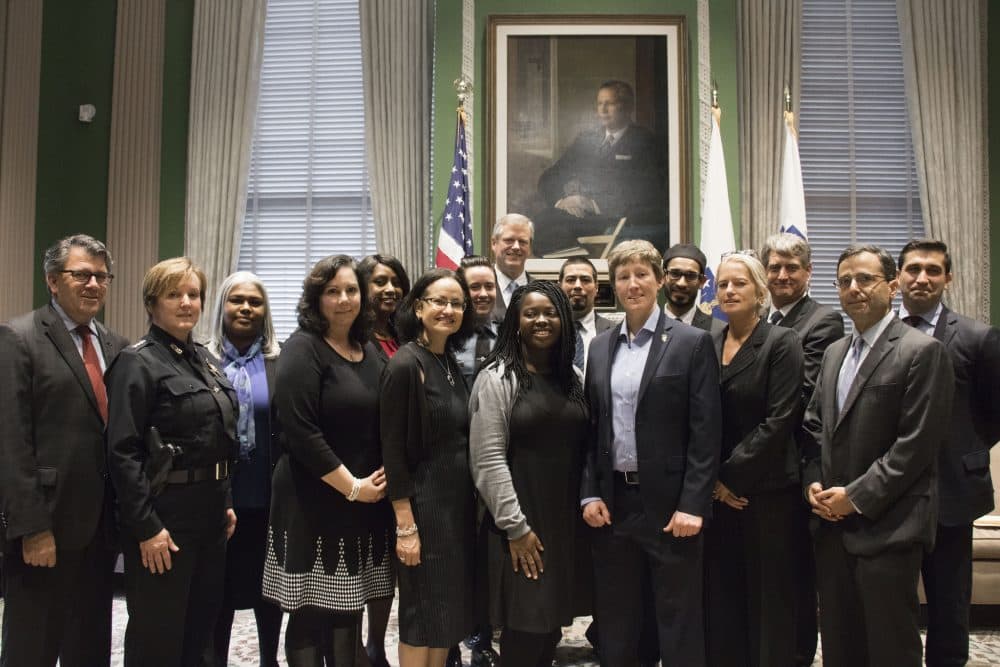 "Our administration is committed to making Massachusetts a safe and welcoming place with zero-tolerance for hate or violence," Baker said in a statement Monday.
Last week, the Anti-Defamation League released new data reporting 132 anti-Semitic incidents in New England from Jan. 1 through Sept. 30 this year. That amount already exceeds the total for all of 2016 and represents a 32 percent increase over the same period last year, ADL said.
Of the 132 total incidents, which include harassment, vandalism, school incidents and threats made against Jewish institutions, 117 or about 89 percent occurred in Massachusetts, a 44 percent increase over 2016, according to ADL.
"Anti-Semitism is sadly becoming a daily reality for thousands of Massachusetts residents," ADL New England Regional Director Robert Trestan said in a statement. "When hate hits 58 cities and towns, all of us have a responsibility to step up and take action."
The task force will meet at least quarterly and issue annual reports.
With reporting by State House News Service and the WBUR Newsroom
This article was originally published on November 06, 2017.